The Most Disturbing Details Revealed In The Vanishing At The Cecil Hotel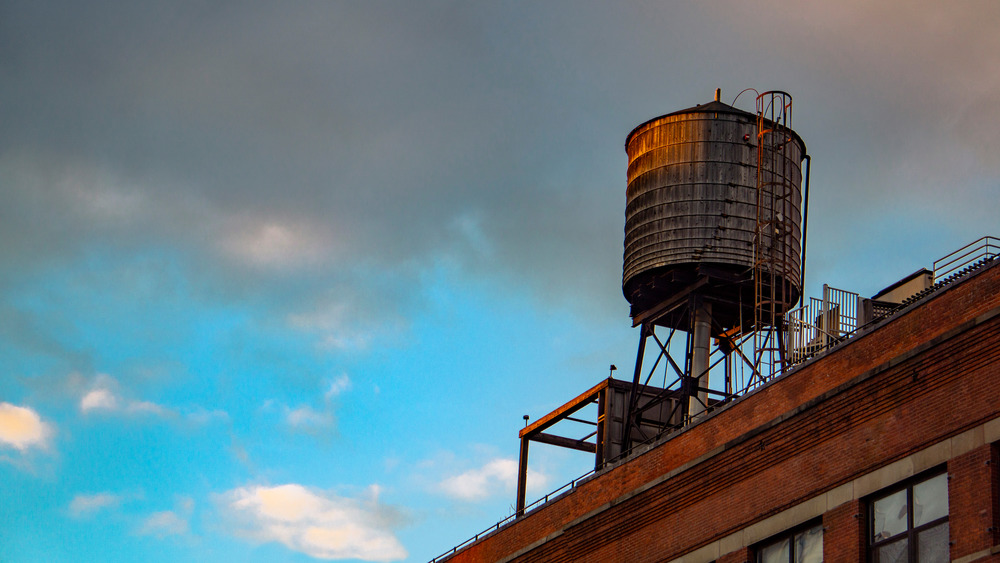 Shutterstock
The death of Canadian tourist Elisa Lam has remained a mystery ever since her body was found floating in a water tank on the rooftop of a downtown Los Angeles hotel in February 2013. The bizarre details of the case have led internet sleuths to proffer a wide range of theories as to how she died. According to the Los Angeles Times, a maintenance worker discovered her body after hotel guests complained about low water pressure and discolored water coming out of the faucets. "I'm really disgusted," said a hotel guest at the time. "Wouldn't you be if there was a dead body in the water tank you're drinking from?"
These and other disturbing details are covered in the new Netflix docuseries Crime Scene: The Vanishing at the Cecil Hotel. Let's take a look at some of the other unsettling facts about one of the most perplexing mysteries in recent memory that have caused it to capture the attention of so many people since 2013. As you might guess: spoiler alert.
The death of Elisa Lam disturbingly fits the Cecil Hotel's unsavory history
One of the most disturbing things revealed in The Vanishing at the Cecil Hotel is that what happened to Elisa Lam there is kind of par for the course for the shady establishment. According to The Wrap, a former manager of the hotel said that 911 was called thousands of times during her 10 years working there. Another person interviewed called it a place where "serial killers let their hair down," and that isn't really an exaggeration. Richard Ramirez, aka the Night Stalker, is said to have stayed there and was seen removing bloody clothing before going up to his room without anyone even batting an eye.
Also revealed in the docuseries is the very strange behavior exhibited by both Lam and the elevator in which the security camera recorded some of the final moments of her life. In the surveillance footage, she can be seen appearing to hide in the elevator, then peeking out as if checking to see if she'd been followed. She enters and exits several times, gesticulates wildly, and even appears to be speaking to someone in the hallway, and all this time — nearly two and a half minutes — the elevator doors do not even attempt to close. The footage is truly unsettling, as are the rest of the many disturbing details revealed in the docuseries on the disappearance and death of Elisa Lam.