The Chilling Disappearance Of The Jamison Family
Shutterstock
In late 2009, Bobby and Sherilyn Jamison were ready to move out to the country. They had their eyes on the remote areas around Oklahoma's Red Oak Mountain. So on October 9, they loaded up their pickup truck, and along with their six-year-old daughter Madyson and her dog Maisy, they drove out into the wilderness to look for plots of land to buy. According to True Crime Diva, their truck was found abandoned eight days later, but the Jamisons were nowhere to be found. Inside the truck, police found a cell phone, a GPS device, the family's coats, $32,000 cash, and an angry 11-page-long letter addressed to Bobby. It was from Sherilyn. Maisy was also in the truck, the poor thing on the verge of dying of starvation.
The police and volunteers led a search that they assumed was thorough — it even led them to an area where someone had taken a strange cell phone picture of Madyson — but they came up with nothing. CCTV footage from cameras set up at the family's home revealed the parents acting strangely, making several trips to load up the truck, not interacting with each other, while seemingly in a trance. The footage also shows Bobby inexplicably changing clothes, or possibly the presence of another person.
The bones of the Jamisons were discovered four years later, just three miles from their abandoned truck.
Several theories try to explain Jamison Family's disappearance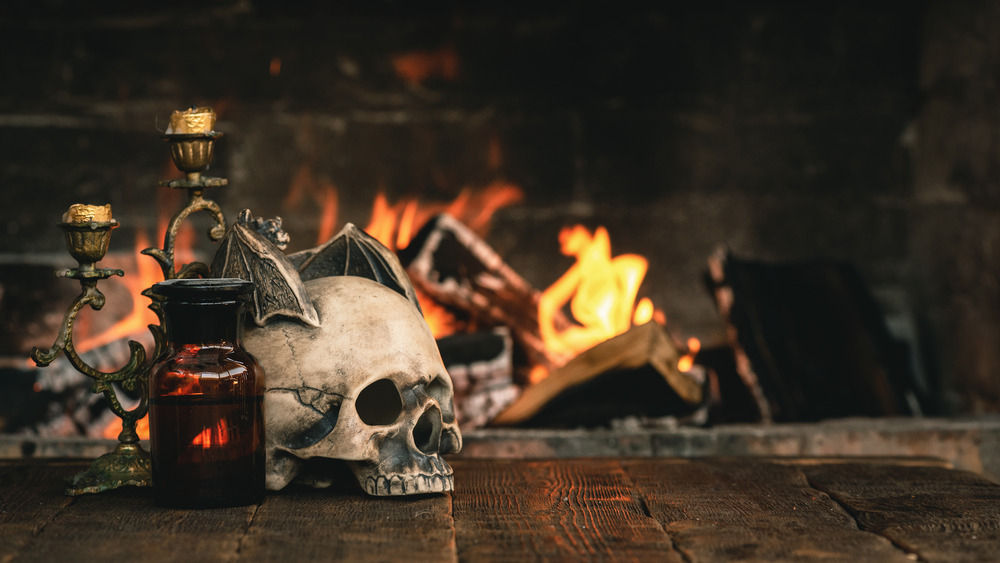 Shutterstock
The medical examiner was unable to determine the cause of death, and according to the Daily Mail, this mystery has led to several theories that attempt to explain it. They range from the logical — such as a drug deal gone bad, or a simple case of getting lost — to the fantastical. One theory attributes the deaths to witchcraft and evil forces. The family's pastor told the police that they had engaged in "spiritual warfare" and that Bobby had once asked him if he could help him get "special bullets" to kill evil spirits in his house. Authorities also found a "witch's bible" in the family's home after their disappearance. Sherilyn's friend Niki said that they had both bought one "as a bit of a joke," but that Sherilyn did believe that paranormal forces were at work in her home. She said that "in all seriousness, that house was haunted."
Others have conjectured the odd behavior Bobby and Sherilyn exhibit in the CCTV footage was due to drug use, and that the large amount of cash found in the truck suggests that they were involved in a drug deal gone awry. Still, police found no evidence of drug use at their home. Other theories, from white supremacists to a family grudge to the Mexican mafia, have been put forward, but the sad truth remains that what happened to the Jamison family that day is still unknown.