The Truth About The Rock's Relationship With Andre The Giant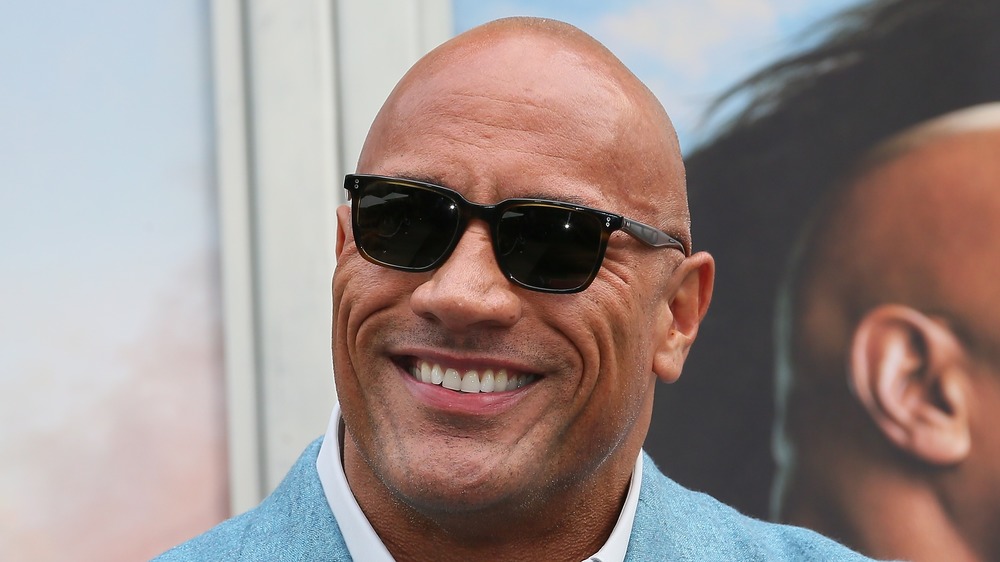 Jean Baptiste Lacroix/Getty Images
Dwayne "The Rock" Johnson has come a long way from asking if you can smell what he's cooking. These days, he's a bona fide movie star.
But he remains humble. You see, in his show Young Rock, he looks back on his life before becoming a Disney star. Oh, and the show's premise is that Johnson's giving an interview to WandaVision's Randall Park during his presidential run. See, very humble.
Johnson's childhood does make for good TV. His childhood was surrounded by a who's who of wrestling superstars, including Andre the Giant, who he's said was a big influence, so it's no surprise he became one himself.
Wrestling is in his genes, and the Johnsons built a sort of wrestling dynasty. Johnson's father, Rocky, was a pro wrestler himself and was inducted into the WWE Hall of Fame in 2008. He's also the first Black Tag Team champion.
Johnson's maternal grandfather is also a wrestling legend. "High Chief" Peter Maivia is another WWE Hall of Famer. According to Sportscasting, Johnson even made his debut in the WWE under the name Rocky Maivia in tribute to his father and grandfather. It's not his only homage to Maivia, by the way, as HuffPost reported, his Moana character was modeled after him.
Being steeped in such a long and storied wrestling history, it only made sense that Johnson would meet other personalities. His grandfather introduced Johnson to Andre the Giant, who had a big impact on his life and is portrayed in Young Rock.
They have a lot in common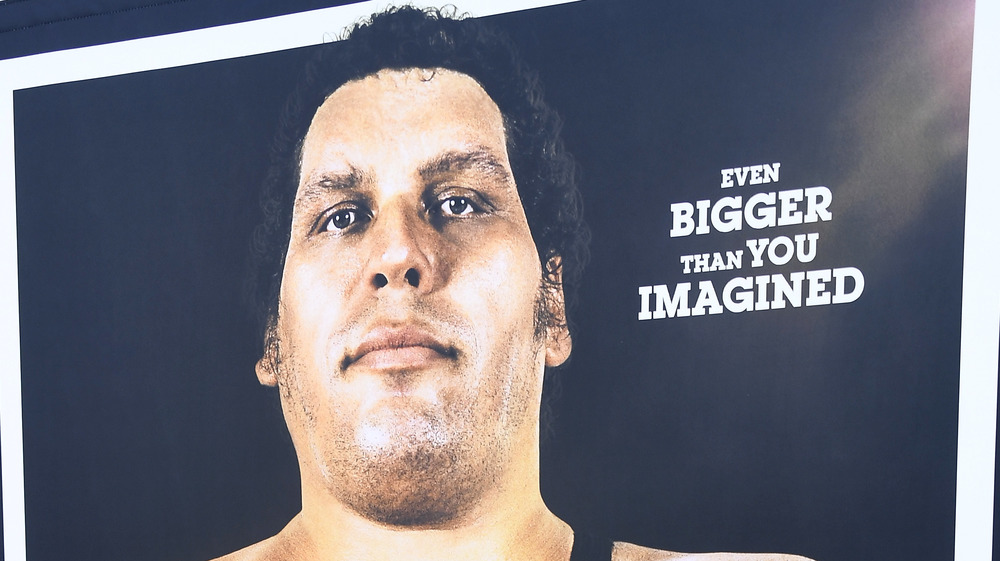 Frazer Harrison/Getty Images
Andre the Giant, whose real name is Andre Roussimoff, grew up in France, per the WWE. He was diagnosed with a form of gigantism called acromegaly, which caused an excess of growth hormones. At 12 years old, Roussimoff stood at 6 feet 3 inches and weighed 300 pounds. This caused his family issues as the young boy was deemed too tall and big to ride the school bus. According to The Mary Sue, help came from an unlikely source.
Samuel Beckett, Nobel Prize winner for Literature most known for Waiting for Godot, lived near the Roussimoffs. Roussimoff's father helped build Beckett's cottage, and the writer offered to drive the young boy to school in payment. It's not a surprise that Andre the Giant had many lessons to give children like Johnson, possibly because of Beckett's influence.
Wrestling had just begun making rounds across France when an 18-year-old Roussimoff decided to give it a shot. For the first time, his size was an advantage. Roussimoff, of course, became a massive wrestling star. He cultivated a rivalry with another superstar, Hulk Hogan, and saw a streak of winning matches from the 1970s until the early 1980s.
Roussimoff is also one of the first professional wrestlers to become a crossover success, moving beyond the ring. Most non-wrestling fans know Andre the Giant from the movie The Princess Bride, where he played the lovable giant Fezzik. It's no surprise that his protégé Johnson followed in his footsteps.
He was The Rock's Uncle Andre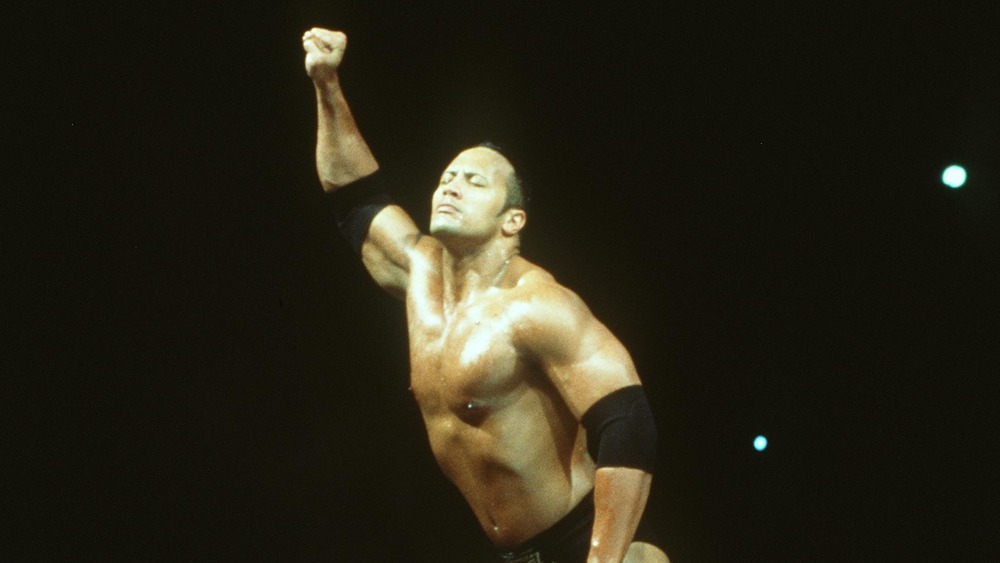 Getty Images/Getty Images
Andre the Giant often hung out with Maivia in Hawaii, where he ran a wrestling training center. Young Rock features several moments of Andre the Giant instilling life lessons to a young Dwayne Johnson. In one scene, wrote Vulture, Johnson begs his parents to take him to see E.T. the Extra-Terrestrial, but both are too busy. Roussimoff brings him to the movie theater, and everyone else in the audience has to crane their necks trying to see past the 7-foot-tall wrestler. Clearly, Andre the Giant meant a lot to Johnson.
In fact, said Distractify, Andre the Giant and Johnson's grandfather were the best of friends. Johnson has said Roussimoff was often at their house for meals or just to hang out. He'd drink with Johnson's father and grandfather and play cards. He said Roussimoff was very close to the whole Johnson family.
Johnson often posts photos of the two on his social media accounts. He talked about watching both men wrestle every night and, in his words, live life to the fullest. Johnson said his uncle Andre taught him several lessons on respect and, to reach the young boy, would often pick him up so they could be eye to eye, a scene often repeated on Young Rock.
Johnson probably got a lot of advice about Hollywood, too, since the WWE mentioned that Roussimoff was the last person to achieve crossover success before him.
And now that he's a big movie star and has a TV show about his life, The Rock probably would like his uncle Andre to watch it with him, too.