The Surprising Thing That Happened During The Manhunt For Andrei Chikatilo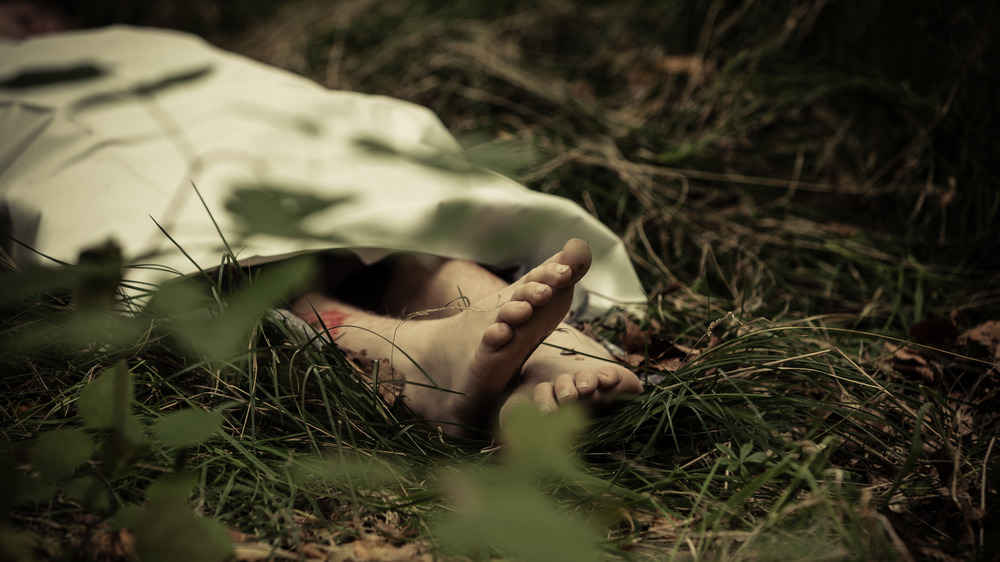 Shutterstock
Andrei Chikatilo was truly one of history's most horrifying serial killers. According to Listverse, the Russian murderer earned himself several nicknames during his 12-year killing spree, including "The Mad Beast," "The Forest Strip Killer," "The Butcher of Rostov," "The Rostov Ripper," and "Killer X." Authorities in the western Russian town of Rostov tied him to the killings of 43 people. He claimed to have killed more than 50, but his real count could easily have been higher. He was active from 1978 to 1990.
The search for Chikatilo had some interesting unintended consequences. For example, an innocent man was wrongly accused of and executed for Chikatilo's first murder, that of a 9-year-old girl named Lena Zakotnova. Well, Alexsandr Kravchenko, 25, wasn't completely innocent; he just didn't kill Lena. He was a convicted rapist, and police arrested him for the murder of the girl, tortured him, and he ended up confessing to the crime under duress. Chikatilo's manhunt had other surprising results, as well.
Andrei Chikatilo indirectly ended up helping catch other criminals
Authorities tried several tactics to catch Chikatilo. They set up hidden cameras at areas where he was known to look for victims, such as train and bus stations. They had female undercover cops pose as runaways, and others posed as railway employees or mushroom foragers, since he was known to kill his victims in the forest.
Still, he evaded capture for years. But while they were looking for Chikatilo, police ended up finding and arresting many other criminals. Over 200 rapists and dozens of murderers were brought in while they searched for the Rostov Ripper. He was eventually caught after a police officer at a train station saw him come out of the forest and stop to clean blood off of his coat and boots in a puddle. After the body of a young girl was found in the woods from which the officer saw Chikatilo leave, he was arrested and confessed to over 50 murders after hours of interrogation. "I was like a crazed wolf," he told the police. "[I] just turned into a beast, into a wild animal."