Serial Killers Who Checked Into The Cecil Hotel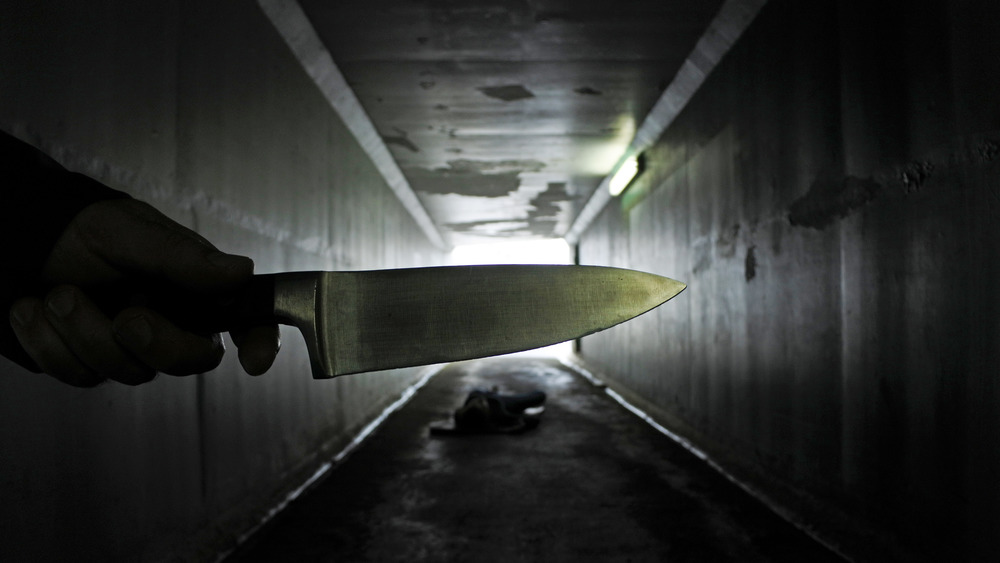 Shutterstock
The Cecil Hotel in downtown Los Angeles has become the center of what may be unwanted attention after the Netflix documentary Crime Scene: The Vanishing at the Cecil Hotel recently hung out all its dirty laundry to dry. Not only was it the place where Canadian tourist Elisa Lam disappeared in January 2013, only to be found 19 days later floating dead in a water tank on the roof, it has been the location of a ridiculous amount of deaths over the last century. Several people have jumped to their deaths, and according to Bizarre Los Angeles, one of those suicides even took the life of an unwitting and unfortunate pedestrian on the sidewalk below in 1962.
The hotel also seems to have been a haven for people who aim to take the lives of other people as well. One Hollywood tour guide told CNN, "It's the place where serial killers stay." And he wasn't being sensational to impress tourists. Let's take a look at the serial killers who have called the Cecil Hotel home over the years.
The Cecil Hotel: the perfect place to relax between murders
The most notorious serial killer guest at the Cecil Hotel was definitely Richard Ramirez, whom the media dubbed the Night Stalker during his reign of terror that ended after he'd killed at least 13 women. According to People magazine, he paid just $14 a night for a room in the hotel in 1985. At that time the hotel was functioning more like short-term apartment rentals with communal bathrooms than a regular hotel. An expert interviewed for the Netflix show said that Ramirez was sometimes seen "covered in blood," but the Cecil Hotel was the kind of place where no one spoke up about it. If you had to share a bathroom with the guy, would you?
The second serial killer to stay there checked in six years later. Jack Unterweger was an Austrian journalist who had already done time in his home country for murder. He'd just gotten out of jail the year before and had most likely started killing again. Austrian authorities suspected him, so he fled to California and posted up at the Cecil, claiming he was working on a magazine story about the city's red light districts. He killed three sex workers during his stay. He was eventually arrested in Miami, Florida, and extradited to Austria, where he was convicted of nine other murders. He hung himself with his shoelaces in his cell in 1994.