Inside The Tragic Deaths Of Pope Francis' Great Nephews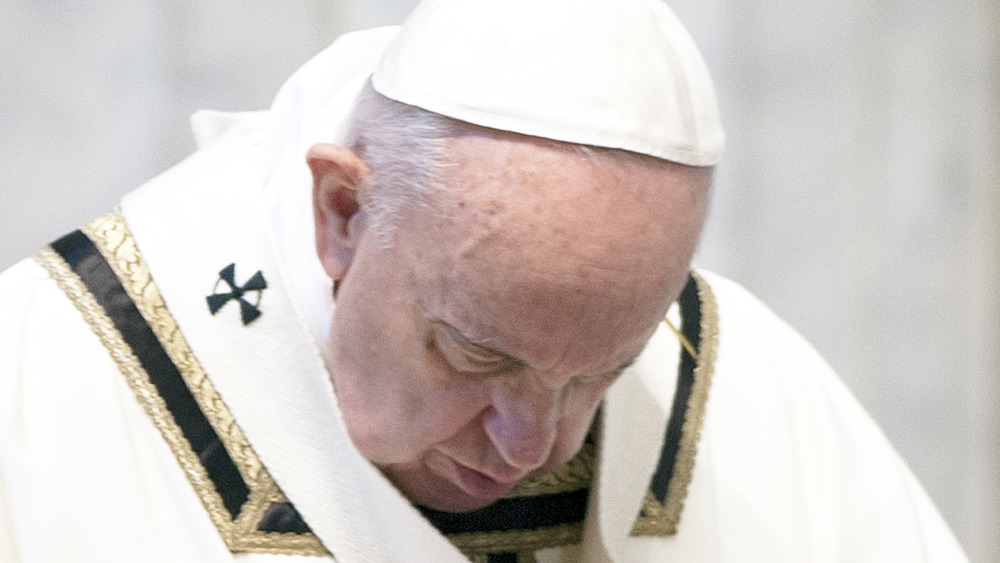 Vatican Pool - Corbis/Getty Images
There is perhaps no figure in the world with such singularity as the pope, an apparent island all to himself in an independent city state. But when family tragedy strikes, it's a quick reminder of exactly how human he is. That's what happened to Pope Francis when news reached him in August 2014 that three of his relatives — including two very young great nephews — were killed in a car crash in his native Argentina.
A nephew of the pope, Emanuel Horacio Bergoglio, was driving the family Chevrolet Spin when it slammed into the back of a grain truck just after midnight, as they returned from a weekend getaway on August 18, 2014, according to the New York Daily News. The nephew's wife, Valeria Carmona, and two children, José, aged two, and Antonio, 8 months, died. All of them died before reaching the hospital, except for Emanuel, who underwent life-saving surgery, which put him in critical but stable condition.
Raul Pombo, the driver of the truck, told local news outlets that he felt the impact, and that he found the relatively small car under the rear wheel of his truck. "I began stopping passing cars to ask for their fire extinguishers because the car was on fire," Pombo said, according to Reuters.
Pope Francis grieves his loss with the public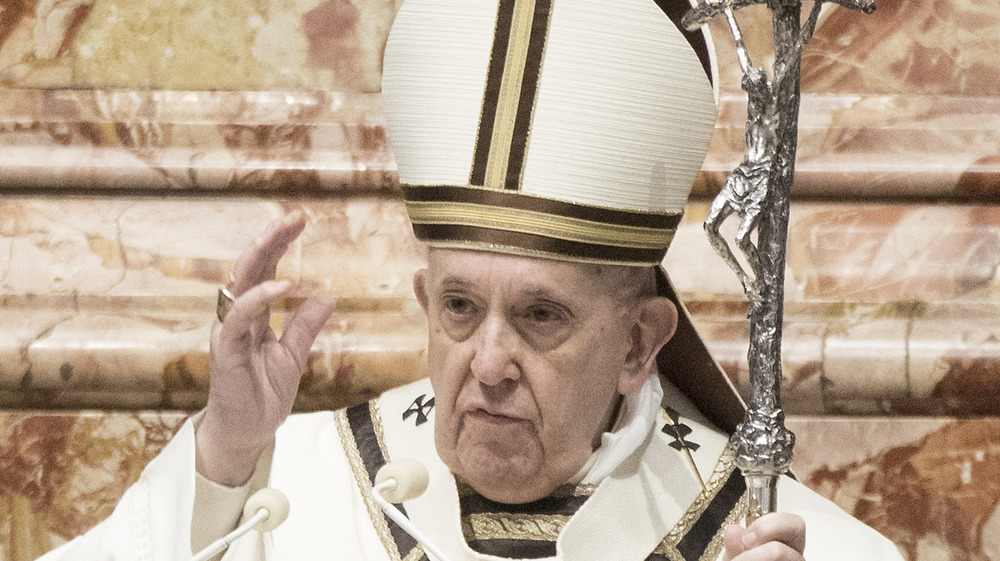 Vatican Pool/Getty Images
The Vatican released a statement acknowledging the accident and asking for prayers. "The pope has been informed and is deeply grieved by the tragic news. He asks all those who share his pain to join with him in prayer," said Vatican spokesman Jesuit Father Federico Lombardi, as Catholic World Report reported at the time.
Just hours before the fatal crash, Pope Francis was on a flight returning from Seoul. He was asked by a member of the press about his popularity around the world, and he unwittingly made a comment about his own mortality in the process. "I see [my popularity] as the generosity of the people of God. I try to think of my sins, my mistakes, not to become proud. Because I know it will last only a short time. Two or three years and then I'll be off to the Father's House," he replied, with a smile on his face, according to The Week.
The day after the tragic accident, Pope Francis put on a brave face and greeted the public, who wished to share their sorrow. "I thank you for your condolences for what happened in my family," the Pope said, NBC News reported. "Even the Pope has a family."