This Is Where The Highway Of Tears Is Actually Located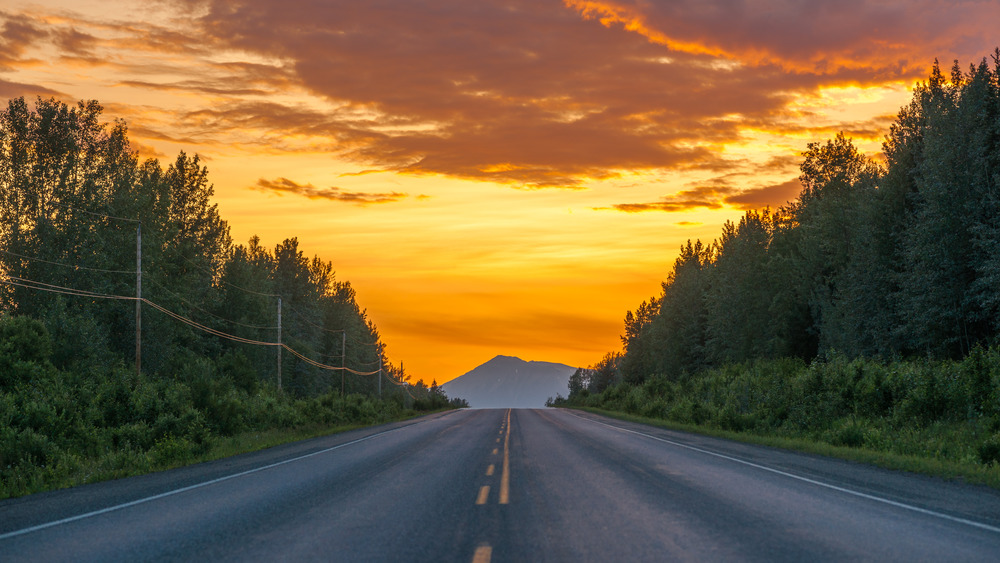 Shutterstock
When the Canadian government expanded the Trans-Canada Highway to open the Yellowhead Highway 16 in 1970, they did not know that infamy would stain the history of this northern motorway in the years to come. The Yellowhead Highway (also called Highway 16) earned itself the moniker "Highway of Tears" after a series of disappearances and murders occurred along the route.
Since the late '80s a number of women, mostly of First Nations, have gone missing while using the highway. Some 23 First Nations groups reportedly live near the desolate route (via The Canadian Encyclopedia). Aside from cars or trucks passing through, the highway is nearly deserted. There is also no other form of transport for nearby residents who do not have a vehicle or another mode of transport. So for a lot of young women trying to get to and fro, hitchhiking was apparently the best, even the only, alternative. But in 1989, Alberta Williams' murder on what would become the Highway of Tears was be the first of many, per CBS. Eight more young girls and women would disappear along the highway through 2006. All of these cases are unsolved.
The Royal Canadian Mounted Police launched an investigation in 2005 to look into the disappearances and murders. By connecting other mysterious murders in nearby or connective highways, the RCMP included more women into their investigative project. To date, they've determined that 18 women have been victims of crimes on highways in British Columbia.
Location of Highway of Tears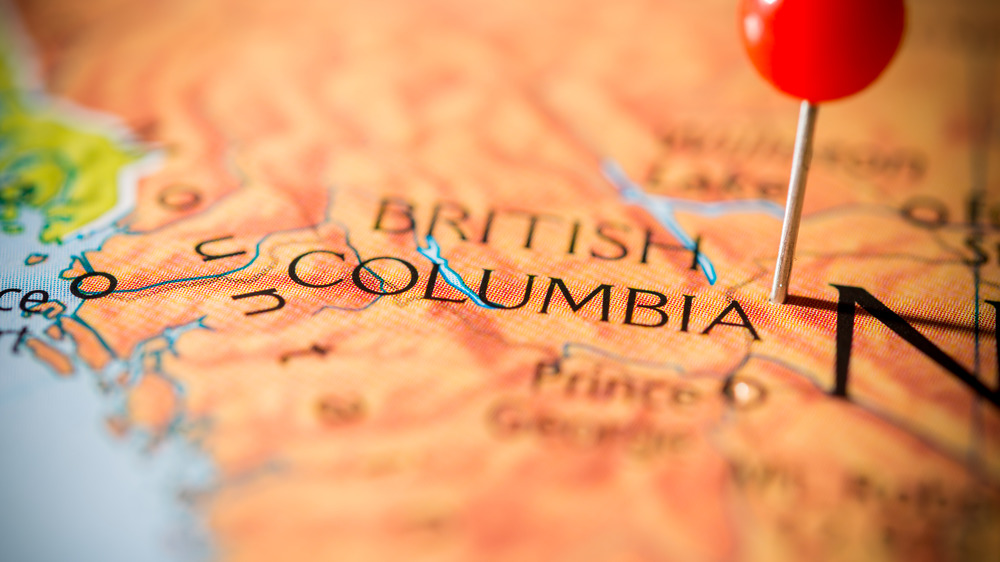 Shutterstock
Way up northwest in the British Columbia province of Canada lies that stretch of highway with the dark history. The Highway of Tears names only a section of roadway. It consists of several miles of the Yellowhead Highway 16, a 450-mile belt of road that is part of the main Trans-Canada Highway, one of the longest highways in the world, says Britannica. The Trans-Canada Highway measures 4,680 miles, which means the Highway of Tears makes up just a small fraction of the entirety of the route.
"Highway of Tears" specifically refers to the stretch between the port city of Prince Rupert and the city of Prince George. These cities are about eight hours apart by vehicle, says Google Maps — east to west and back. It is mostly a deserted roadway, with very few roadside stops. In recent years, the CBC reports, public transportation was introduced to the area after complaints and concerns about safety from First Nations groups.
Many believe that more women have gone missing on the Highway of Tears, and the number of victims is higher than 18.