Real Housewives Of Dallas Has A Strange Connection To The I-5 Killer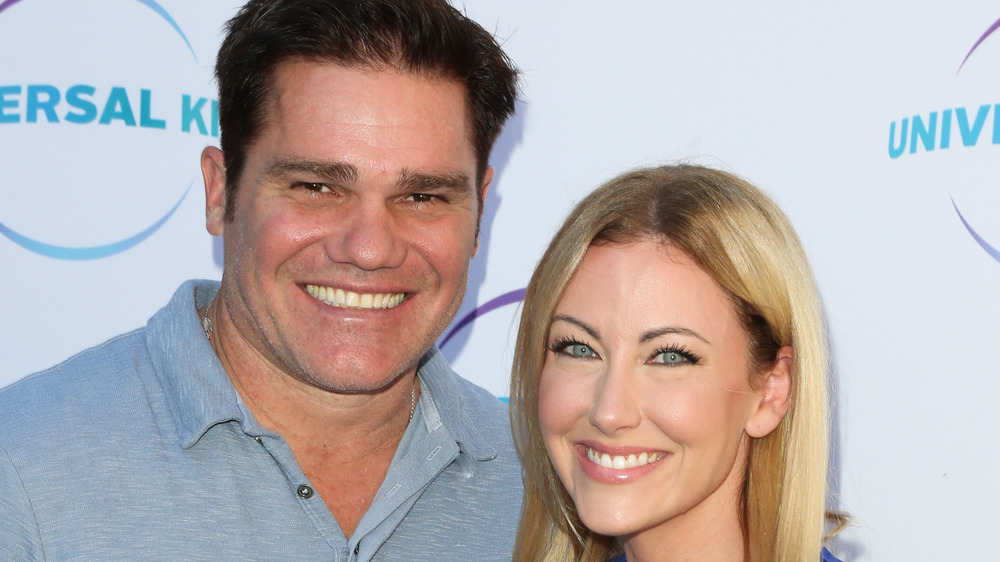 Paul Archuleta/Getty Images
When someone reveals a creepy connection to one of America's most notorious serial killers, we as a crime-obsessed public can't help but sit up and take notice. The true-crime author Ann Rule, for instance, wound up with her own link to a prolific killer. In 1971, she began working at a suicide hotline, according to the New Yorker, and she became friendly with one of her co-workers: a handsome young man by the (now infamous) name of Ted Bundy, who, at the time, had already begun killing young women around Rule's home state of Washington. Rule's subsequent memoir of their relationship, A Stranger Beside Me, was published in 1980, and became a bestseller.
In a separate incident from 1978, it transpired that an episode of The Dating Game was won by Rodney Alcala, a soon-to-be serial killer who answered on the show that the "best time is at night," and who his fellow contestants found "creepy," CNN reports. Per the same source, Cheryl Bradshaw, who had chosen Alcala as her date on the show, refused to actually go out with him after the show, which was potentially a lucky escape.
These near misses and close shaves can't help but make our hair stand on end. So it came as no surprise that when Real Housewives of Dallas star Stephanie Hollman dropped her own creepy-connection bombshell on social media last week, the reposts wouldn't stop coming.
Stephanie Hollman's indirect connection to the I-5 Killer
Like almost every reality TV star under the sun, on Valentine's Day 2021, Stephanie Hollman took the opportunity to post on social media. On the face of it, it was a generic Instagram post: a pic of Hollman and her husband, Travis, standing in the driveway of their lovely house and smiling into the camera. The caption, also, was normal, at least the first part was, with Stephanie praising Travis as a husband and father. And then she let the cat out of the bag.
"You are the only person I have ever met who was babysat by a serial killer and made it out alive (true story he was babysat by the 1-5 killer)," she wrote. Collective reaction: what What WHAT?
According to Oxygen, the "I-5 Killer," real name Randall Woodfield, is a serial killer whose "five-month reign of terror up and down the Interstate 5 corridor" saw him murder at least seven people in the 1980s, though the number of murders he is linked to now stands at 44. Woodfield is currently serving life imprisonment and still refuses to confess to the killings.
Why Hollman wanted to drop this creepy nugget to her followers on Valentine's Day, of all days, remains unclear.