John Bittrolff And The Long Island Murders: Why He Was A Suspect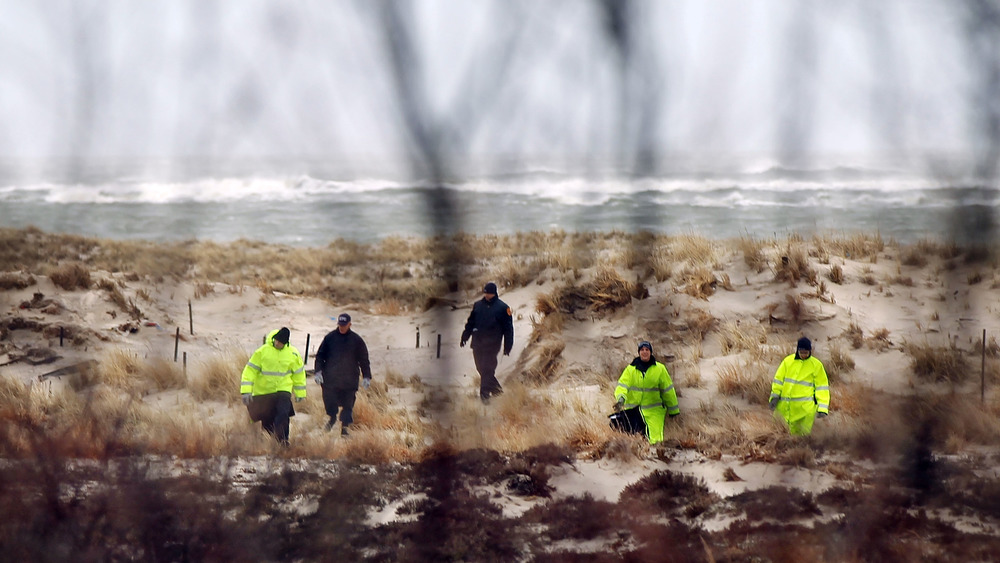 Spencer Platt/Getty Images
The hunt for the Long Island serial killer haunted residents of the southeastern New York island for over two decades. While investigators have even cleaned house to focus on the case, they spent many years searching for the person responsible in the murders of 10 or more alleged sex workers found near beaches on Long Island. Some of the victims were found wrapped and strangled, while others were dismembered and scattered. Still, some were even found as skeletons. 
But then enters John Bittrolff, a Long Island man who was convicted in 2014 for the murders of two women in the '90s. He currently sits in prison serving two 25-years-to-life sentences that he was served in 2017. Though he has been considered possibly involved in the Long Island serial killer case, he has not been charged in any of the cases but has not been ruled out, either. 
These cases are currently unsolved; however, there is a new update — as of July 14, 2023, a different suspect was arrested and placed into custody (via The New York Times).
The Long Island serial killer case
Spencer Platt/Getty Images
In December 2010, authorities on Long Island made a disturbing discovery near Gilgo Beach. They didn't know then that this finding would change the history of this New York City suburb and become one of their biggest cold cases. The discovery was the body of a Melissa Barthelemy, a woman who went missing a year earlier. But just a few days later, they would find three more bodies of dead women at other beaches in the area. Over the course of several months, more human remains were found, bringing these discoveries to a total of ten victims. At the time, most were assumed to be sex workers.
One of the possible victims, Shannan Gilbert, became one of the more recognizable faces of the Long Island serial killer case due to her diligent mother's search for her. It was the search for Gilbert that led police to the grim discoveries made that December day in 2010. People reported that her body wasn't actually found until nearly a year later, in 2011.
So who is John Bittrolff?
John Bittrolff was a married father from Manorville, Long Island, who worked as a carpenter, according to Newsday. In 2014, he was convicted for the 1993 and 1994 murders of two Long Island women — Rita Tangredi and Colleen McNamee. But he was only captured by luck.
Just like in many other cases familial DNA has helped solve, modern DNA analysis directly linked him to the murders. Bittrolff's brother had violated an order and was required to give a DNA sample. That sample was entered into a statewide index where it matched fluid samples taken from the two victims, and a foolproof connection to John Bittrolff was made. After his arrest, another sample was taken from him and used as prosecutorial evidence for his trial. That same year, per Long Island Press, he was considered the main suspect in the death of another woman named Sandra Costilla — murdered in 1993 and found dead similarly to Bittrolff's two victims. Yet, he has not been charged for her death.
In 2017, he was given two back-to-back sentences, which keeps him in prison for a minimum of 50 years for the murders of Tangredi and McNamee.
Also that year, another possible connection was made. Investigators said they believe Bittrolff could be responsible for one more murder, but this one is tied to the Long Island serial killer, writes NBC New York.