The Real Reason Andy Warhol Hated Campbell's Soup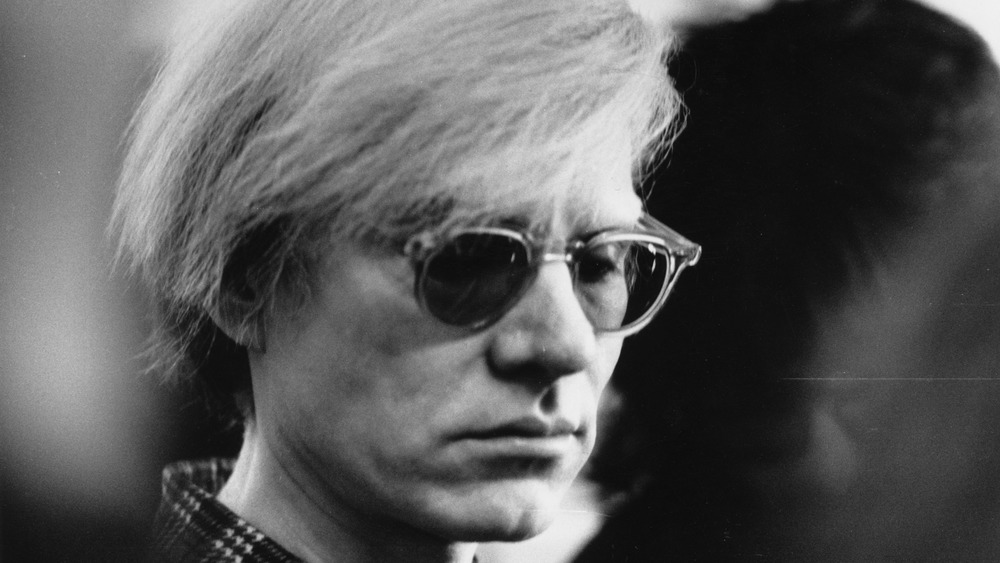 Evening Standard/Getty Images
We may receive a commission on purchases made from links.
On July 9, 1962, a little-known artist by the name of Andy Warhol had his first solo art opening. The show was at the Ferus Gallery in Los Angeles, and it featured paintings that drew both marvel and ridicule — Campbell's soup cans. Each of the 32 paintings in the collection captured a single can of the company's 32 varieties, from Asparagus to Scotch Broth. 
For Warhol, it was a breakthrough. The 33-year-old had spent the better part of the last decade working as a commercial artist, drawing shoes for fashion houses and magazines as well as working in advertising for clients such as Dior and Tiffany & Co. Although Warhol had shown one-off pieces of art at galleries in New York, having a solo show on the opposite side of the country meant that he had made it. He was determined to leave his commercial art career behind to become a "real" artist, whose work would be celebrated by museums and critics. 
Not the reception Andy Warhol was hoping for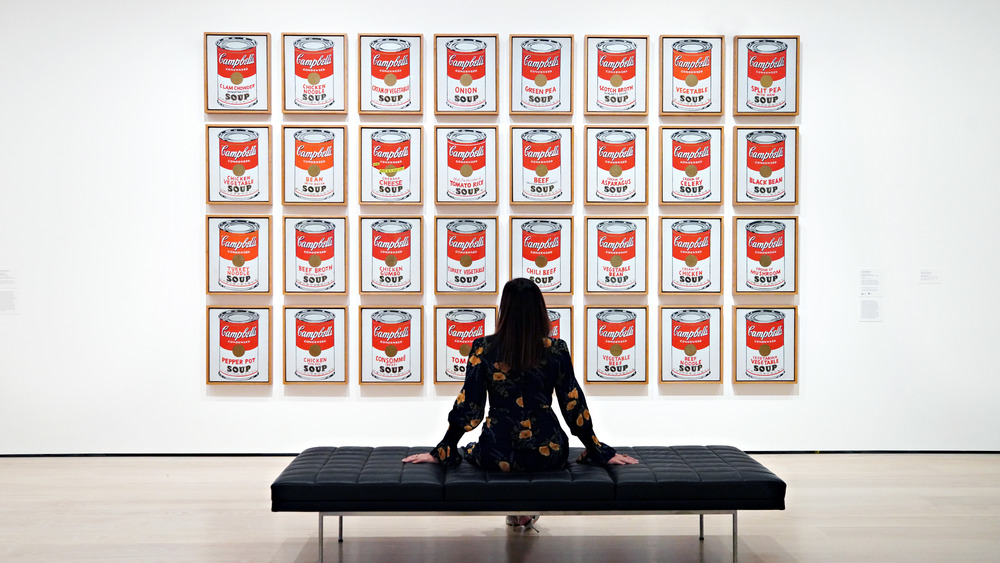 Cindy Ord/Getty Images
Not all the critics took the Ferus Gallery exhibit all that well. "This young 'artist' is either a soft-headed fool or a hard-headed charlatan," wrote one critic at the Los Angeles Times, per Mental Floss. And one art dealer down the street from the gallery mocked Campbell's Soup Cans by buying actual cans of the soup and stacking them in his gallery. He advertised that at two for 33 cents, his cans were cheaper than Warhol's. 
But all that wasn't a deterrent for Irving Blum, one of the Ferus Gallery owners. He convinced Warhol to set a low selling price to get some buzz around the work. The strategy did help sell five of the 32 paintings, but Blum quickly realized that selling the works as one-offs diminished the impact of the entire collection. Blum bought back the sold pieces (including one from actor Dennis Hopper) and purchased the lot from Warhol for around $3,000, according to Phaidon.
How did Andy Warhol feel about Campbell's soup?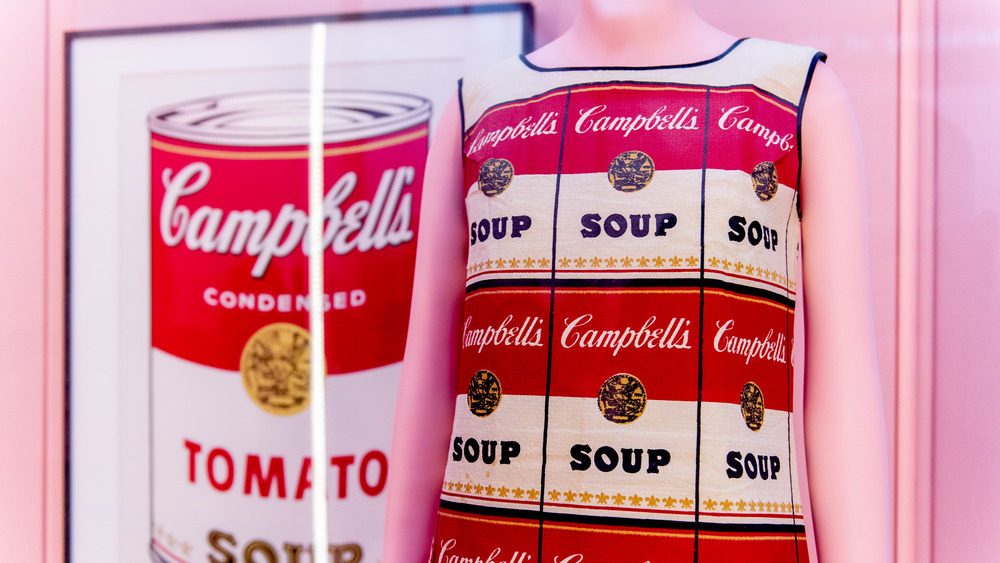 Roy Rochlin/Getty Images
Like many things in Warhol's life, how he felt about Campbell's soup was full of contradiction. "I was given the same food for 20 years: soup and sandwiches. And I can tell you, my favorite is Campbell's Tomato Soup," Warhol said, explaining that it was his love of Campbell's that made him want to paint the cans, according to the Museum of Modern Art (MoMA). For art critic and Warhol biographer Blake Gopnik, that's a bunch of nonsense. "It's one of the artist's more famous pronouncements. It's also mostly a fib," Gopnik wrote in The New York Times, noting that he only found receipts from New York's high-end restaurants and notes from cooking gourmet meals. As another Warhol biographer, Tony Scherman, notes in his book, Pop, Warhol was forced to eat the same canned soup every day and told his close friends that he hated every last Campbell's soup flavor.
Nonetheless, Warhol kept making variations of the Campbell's Soup Cans collection for years, even as he moved onto new subjects. Critics eventually began to see the Campbell's work as smart, ironic commentary on consumerism. Campbell's even joined in by offering "The Souper Dress" (pictured above) — for just $1 and two can labels. As for the originals, Blum held onto them for 34 years. The New York Times reported that he eventually arranged for them to be in the MoMA in a part gift-part sale deal for approximately $15 million.