The Truth About Biggie Smalls' Most Infamous Interview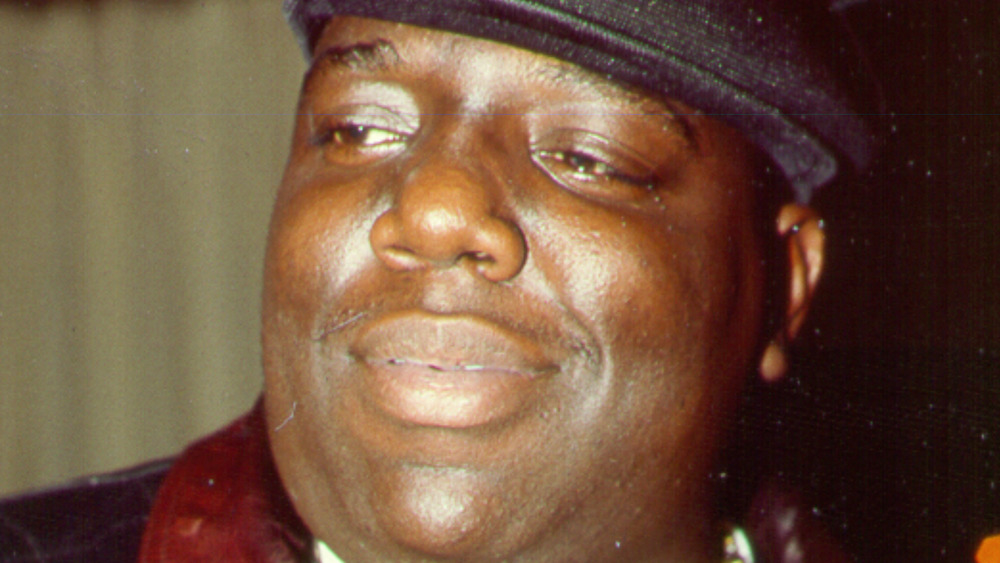 Al Pereira/Getty Images
In the contemporary, varnished world of music journalism, with its publicist-approved quotes and agent-okayed sit-downs, it can be tough to actually learn much about a musician from the standard celebrity interview. Anything less than flattering can sometimes mean future access to the star is yanked, and almost everyone wants to avoid being that day's topic in the 24-hour, outrage-driven news cycle.
Oh, but there was a time before we all lived in this offense-free, beige bubble; it was the 1990s, when the internet was still 1.0 and anything suspect that a musician may have said in an interview could later enjoy plausible deniability, thanks to the throwaway nature of physical media. Anything you can't prove basically becomes lore, and that's exactly what happened to an infamous interview that Biggie Smalls granted to a now-defunct free weekly in Toronto.
Internet scholars frequently quoted from the piece but, for a long time, no one could actually find a copy of it. At one point, Spin even wondered whether it was real. Fortunately for all of us who live for messy drama, a Spin reader remembered he'd saved a copy.
It wasn't all a dream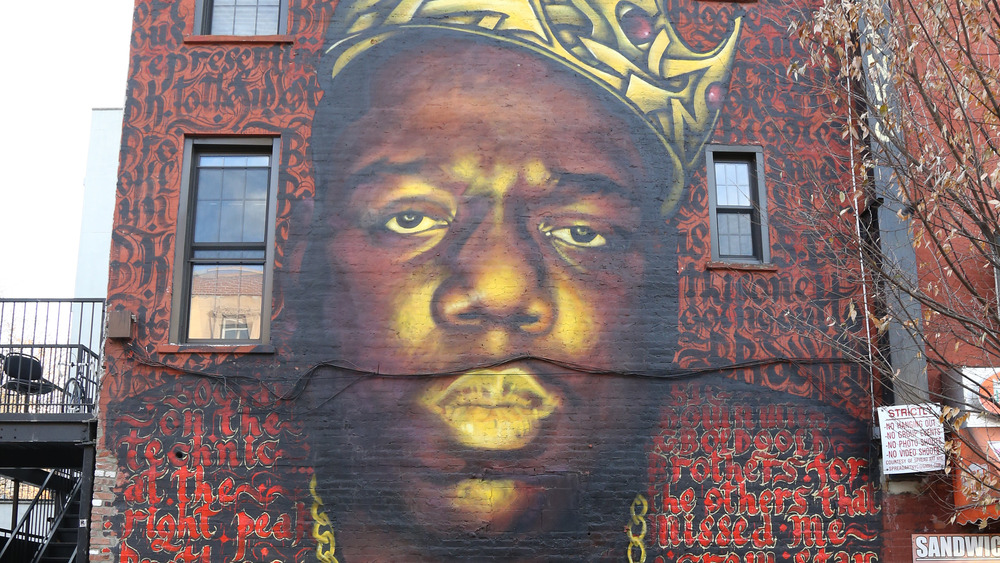 Al Pereira/Getty Images
Any interview prefaced by a disclaimer about how its subject definitely knew they were being taped when they said what they said, is already really promising — and it only gets better. Apparently, Peace (the aforementioned Toronto outlet) asked Biggie to rate his contemporaries on a scale of 1-10, and Puffy's most-famous protege (sorry, Cassie) obliged.
He opines on rappers from those now largely overshadowed (of R.A. the Rugged Man, Smalls says "The white boy [...] I did the jam with? Two, maybe three. I did the song, they paid me a lot of money, that's why I did it") to forever-legends like KRS-One ("Nah, I don't like KRS no more, 'cause he thinks he's too dope" before going on to say that KRS could eat ... well, things we can't print). Apparently, Biggie's standards were so high that Bay area legend E-40 didn't even earn a rating from him (unless you count zero).
From negative to positive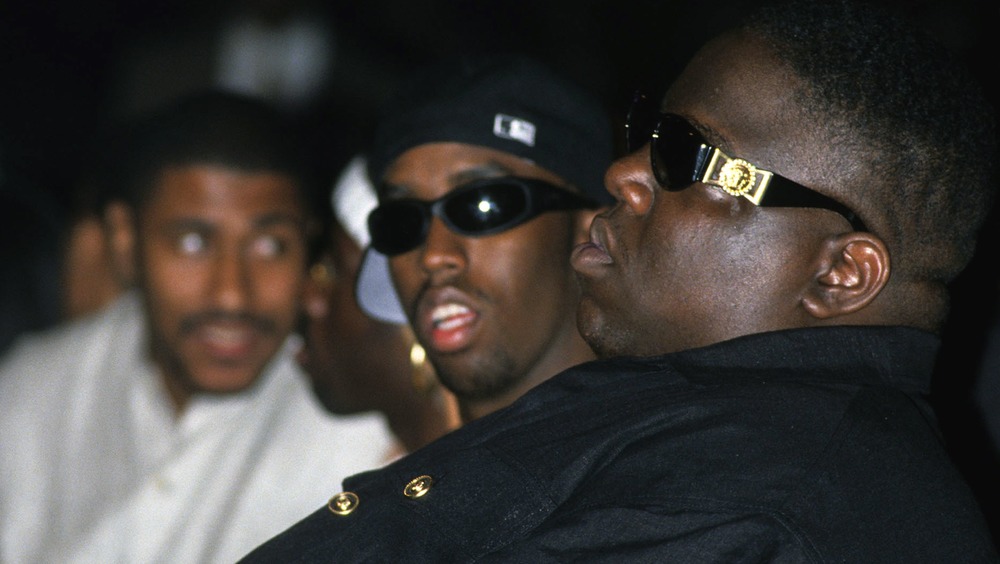 Al Pereira/Getty Images
It wasn't all salty with Smalls, though. He had kind words for the late N.W.A. rapper Eazy-E, saying, "I like Eazy-E [...] He took a group from the hood and just put them and two million. Bing!" In the days of East Coast-West Coast feuds, hearing the endorsement from Brooklyn-born Biggie was no small thing.
According to Spin, the interview happened in January of 1995, a little over two years before Smalls, aka the Notorious B.I.G. would be gunned down after leaving a Soul Train Music Awards afterparty in Los Angeles. Despite Biggie and the entourage driving away in SUVs, flanked by private security, a shooter in a Chevy Impala pulled alongside the rapper's car, firing six shots, hitting Biggie four times, and killing the rapper, reports Rolling Out.
Incidentally, History.com relates that Smalls' death came just six months after rival Tupac Shakur had been murdered in a similar way. Though speculation has long surrounded both men's deaths, neither case has been decisively solved. While fans may never get answers to what happened that night, we all know legends never really die. They live on through their music and — at least in Biggie's case — some quality smack talk that resurfaces every now and again in old interviews.