How J. Lo Is Responsible For Google's Image Search Technology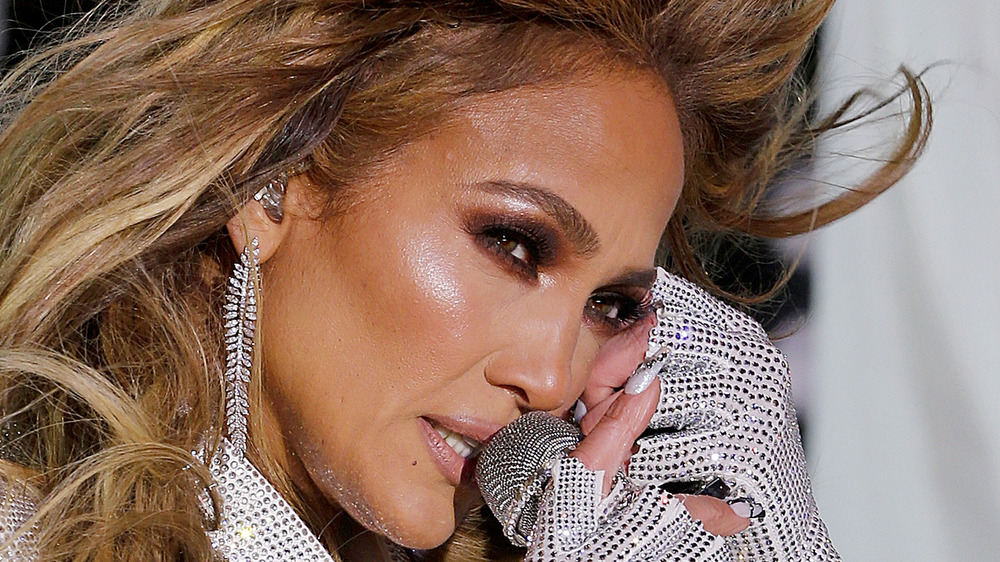 Pool/Getty Images
Jennifer Lopez's impact on the music world has been far from "overlooked." No one denies that's she's been a musical phenom since she had her first break-in as a dancer on the '90s sketch comedy show In Living Color. Since then, she's made waves on the pop scene and found herself starring in several films, spanning from family comedies through science fiction horrors. Working her way up from dancer to chart-topping musician to pop culture icon to actress, producer, and more, it seemed as if J. Lo could do anything, including influencing (frankly, being responsible for) the creation of a piece of technology most of use on a daily basis.
It's fascinating when a celebrity in the fields of film or music goes on to purposely create advancements in other areas, but developments like that are few and far between. According to Britannica, an early movie star by the name of Florence Lawrence invented a turn signal for cars; singer Michael Jackson designed a leverage device that allowed him to do his signature, gravity-defying lean on stage; actress Hedy Lamarr designed a frequency-switching device that's used in WIFI technology today — it's an impressive list. But what's even more rare is when a celebrity has no intention of advancing technology but accidentally plays a major role in it anyway, and that's exactly what happened with J. Lo and Google's image search function.
The 2000 Grammy Awards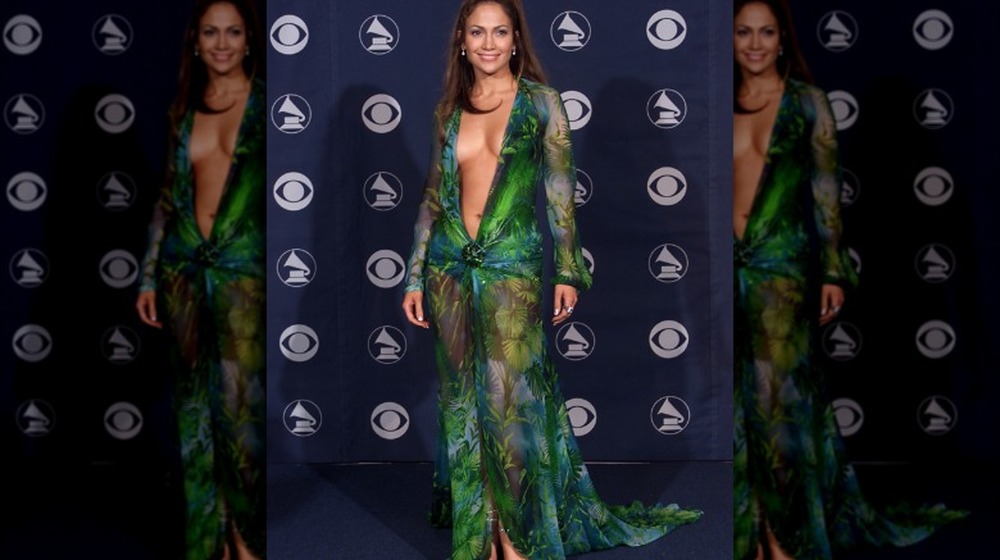 Scott Gries/Getty Images
As the clock crept closer and closer to the zero mark, when December 31, 1999 would turn to January 1, 2000, the year ushered in not only a new century or a new millennium, but brought with it a flood of music that will likely induce nostalgia for decades to come — among other panicky things. Luckily, the Y2K scare wasn't the only thing that filled that final year of the 1900s. The radio sounds were extraordinary, and the 42nd Grammy Awards ceremony reflected it during a musical cusp that would define the thousand-year change. TLC took home several awards with "No Scrubs," Christina Aguilera won Best New Artist, Sting and Santana were still popular musicians (according to The Grammy Awards' official website), and though Jennifer Lopez didn't take home any awards of her own during the event, her dress alone would prove to be worth its weight in gold. And then some.
The dress in question, which can be seen above, was a frontless, translucent Versace gown printed in a jungle leaf pattern and held to the singer's body with double-sided tape. The dress caused more of a commotion than most of the actual awards, and fans flooded the two-year-old Google search engine for days after the ceremony for a chance to peak at the wondrous outfit. There was only one problem, as noted by Vogue: They couldn't.
The dress started it all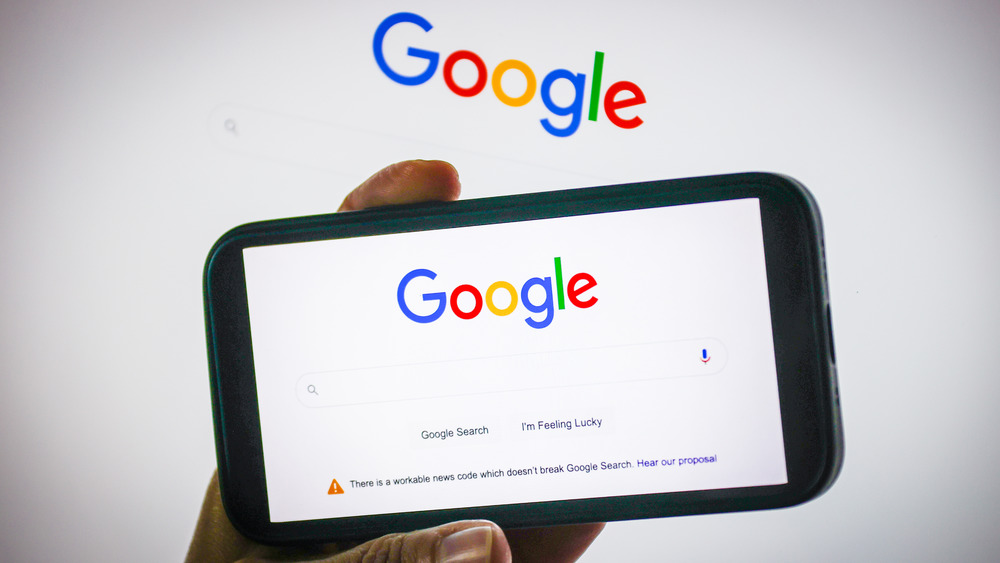 Bloomberg/Getty Images
According to former Google CEO Eric Schmidt (found via Project Syndicate), the search for Lopez's famed 42nd Grammy dress was the most popular search query ever to be run through Google at the time, and the fact that no one could see the dress in the search results was a problem. If you were around, old enough to use the internet, and remember the early days of Google from two decades ago, you probably recall that back then, when you typed in a query, you were met with a list of links and a bit of text, similar to what you'd see now but to a much lesser degree. But you wouldn't find a single picture unless you started clicking through the barrage of links. It was time-consuming and painstaking compared to today's dedicated image search.
J. Lo's dress changed all of that. Due to the sheer number of searches, Google knew it had to do something and do something fast. If not, one of their competitors surely would have. That's when, as reported by GQ, the Google image search function went into development. This game-changing bit of technology didn't roll out on awards night, or even within a few days after J. Lo's dress first appeared. Like all projects, it took time, but there's no denying that the way the talented Jack-of-all-entertainment-trades wore her Versace gown sparked a frenzy that advanced and expanded the search engine platform.