The Real Reason Ink Master Was Canceled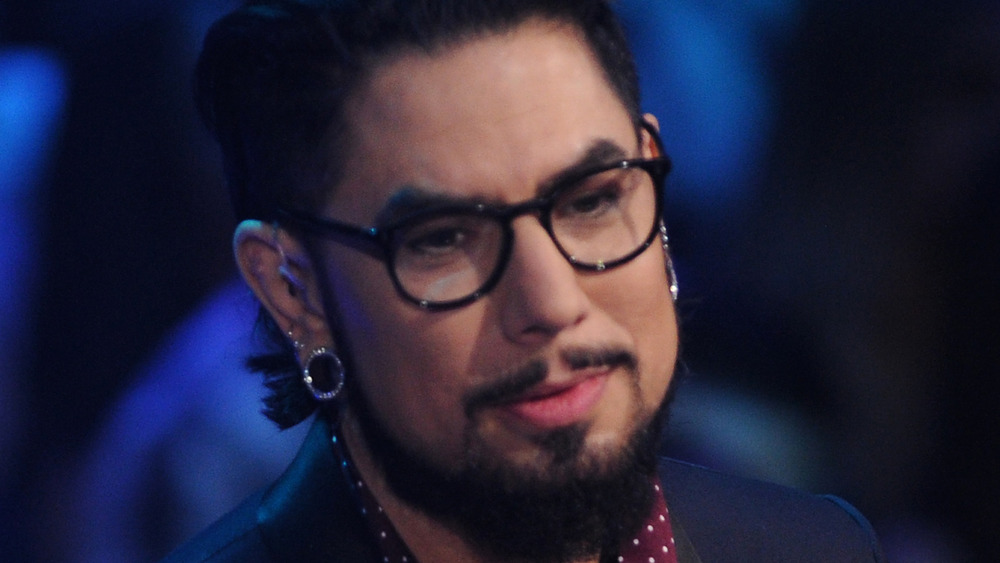 Brad Barket/Getty Images
Paramount Networks' Ink Master stretched its schtick of the reality game show formula maybe a bit too far. The tattoo artist take on manufactured drama and projects that always finish in the final three seconds lasted 13 seasons and then suddenly disappeared in 2020. Despite this baker's dozen of seasons and three spin-off shows, fans were left wanting more, or at least closure. There was talk of at least a grand finale in Las Vegas to give the folks back home one final inky goodbye, even after the show was put on an "indefinite hiatus" in March 2020. But by the end of the year, Ink Master was canceled for good, and fans were no longer able to watch random people seeking their 15 minutes of fame get hastily done tattoos that the judges then went on to say were terrible.
No official explanation for the show's cancellation has been given by the network, the show's producers, or the totally inked-out celebrity judges, but we can put two and two together and clearly see what happened. Let's take a look into the real reasons Ink Master was canceled last year.
Politicians aren't the only ones who do blackface, so do Ink Master judges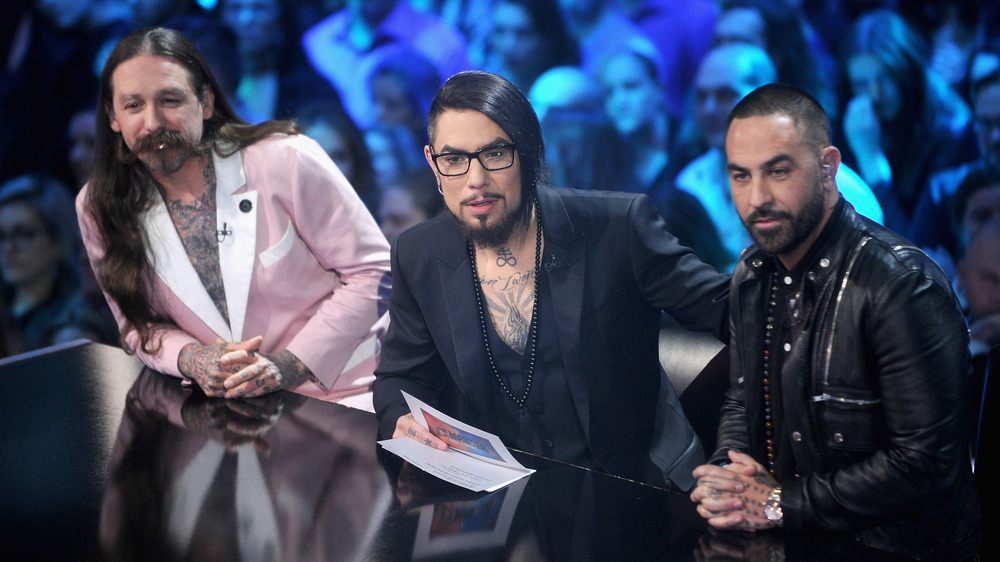 Brad Barket/Getty Images
Just because he can tell you that the shading on that koi fish thigh tattoo needs more depth doesn't mean that Ink Master judge Oliver Peck has good judgement. USA Today reported that he left the show in January 2020 after photos of him in blackface were made public. Instead of doing what a decent person would do and apologize, he said that the photos would "only be a distraction to the amazing show I have loved being a part of and its many talented artists." Apparently his keen insight was so crucial to the show that his departure helped play a part in its cancellation.
But Peck's poor judgement wasn't the only race-based problem the Paramount Network faced in 2020. The channel canceled the reality show Cops in June after Minneapolis police killed George Floyd, sparking protests for racial justice across the country. This combined with a rebranding to focus on movies and miniseries, as reported by Variety, led to the show's ultimate demise. However, fans are hoping for a comeback on the new Paramount Plus streaming service, which has hinted at bringing back some shows that were previously canceled. Hopefully, they can find another unamused, hairy guy who knows about tattoos to take Peck's illustrious place.