Elon Musk's Latest Tweet About Texas Is Raising Eyebrows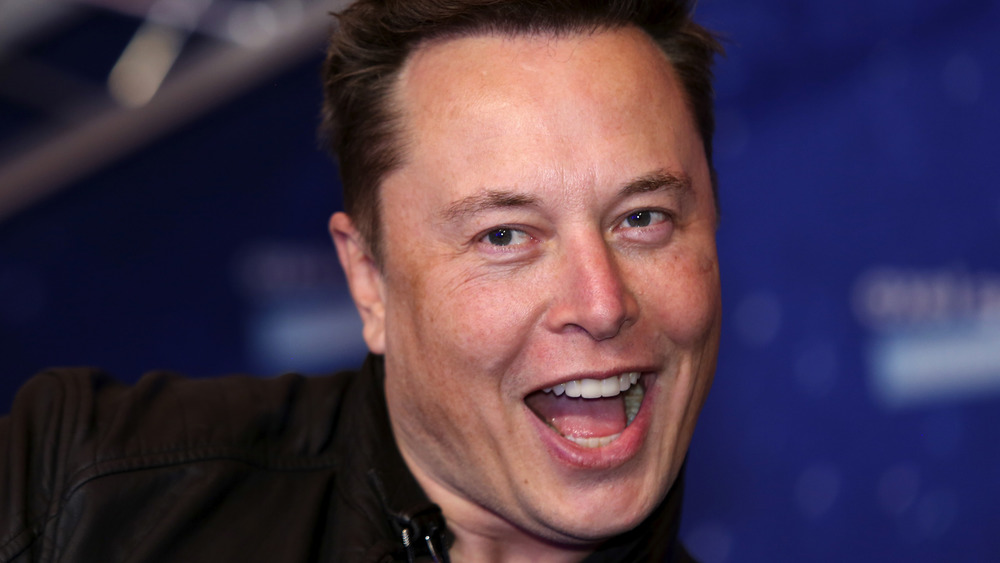 Bloomberg/Getty Images
Few people enjoy the kind of clout that Elon Musk has come to have on Twitter. As Clean Technica notes, when the owner of Tesla, SpaceX, The Boring Company, and other innovative enterprises tweets, investors pay attention. And they respond. When he tweeted about the cryptocurrency known as Dogecoin, its price spiked. His one-word tweet, "Gamestonk," in January 2021 served as a catalyst for an epic short squeeze on the stock of video game retailer GameStop, causing quite the headache for trading apps like Robinhood, WeBull, and others. All the guy has to do is buy his dog a toy online, then tweet about it, and the retailer that sent it to him sees a nice spike in its stock price.
So with his ability to produce real-world events from his digital musings, it's no wonder that Elon Musk's latest tweet about Texas, where his company SpaceX operates multiple rocket factories and launch sites, has raised more than a few eyebrows. People have even already started responding in the real world. Let's take a look at what he said, and what will most likely end up happening in the near future.
Elon Musk may be moving to Texas pretty soon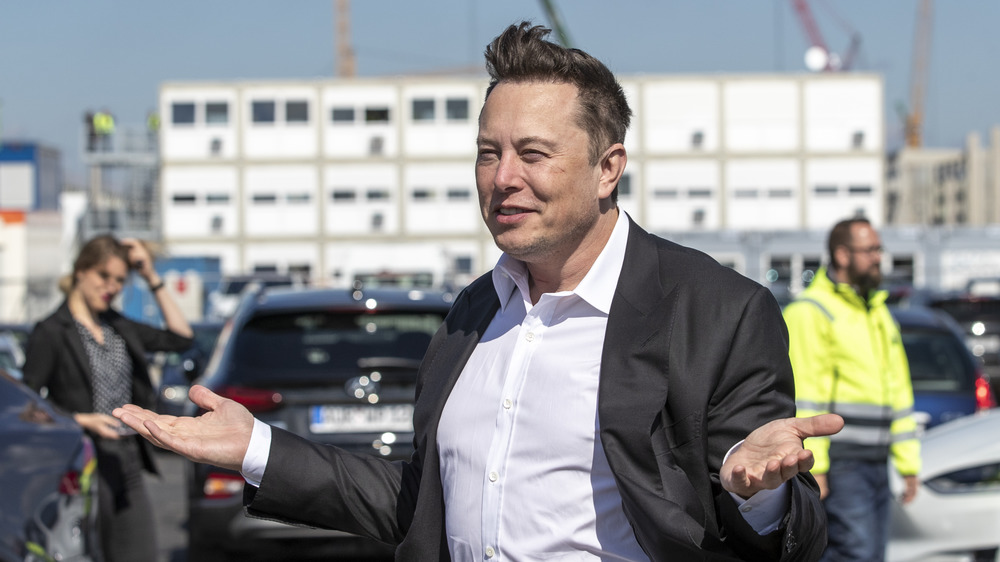 Maja Hitij/Getty Images
On Tuesday, March 2, 2021, Elon Musk tweeted, "Creating the city of Starbase, Texas ... From thence to Mars, And hence the Stars." And according to TMZ, he's not just spitballing. He has apparently already spoken with officials in Cameron County, Texas, where one of his SpaceX launch sites is located, about incorporating the town. He hopes to expand an unincorporated area called Boca Chica Village, ultimately turning it into the city of Starbase.
Texas officials have even responded publicly. County judge Eddie Treviño, Jr. said, "If SpaceX and Elon Musk would like to pursue down this path, they must abide by all state incorporation statutes. Cameron County will process any appropriate petitions in conformity with the applicable law." So who knows, maybe he'll soon be establishing his own bizarre, exclusive private school and other weird Elon Musk things in the area, and before you know it you'll be catching a rocket to Mars from Starbase, Texas.