This Is How Many Victims Ed Kemper Really Had
After being incarcerated in California Medical Facility for almost 45 years, notorious American serial killer Edmund Kemper received renewed attention after he was portrayed by Cameron Britton in Netflix's Mindhunter, which earned the actor a 2018 Primetime Emmy Award nomination for Outstanding Guest Actor in a Drama Series. But the history of Kemper is arguably even more disconcerting than Britton's portrayal of the disturbed mind. Per Biography, a dive into Kemper's history reveals a macabre man with a "dark fantasy life" who grew up with an alcoholic mother and struggled with violent impulses from an early age.
Kemper first acted on his bloodlust by killing the family cats. After we went on to kill his grandparents, he was sent to the maximum-facility Atascadero State Hospital following a diagnosis of paranoid schizophrenia. Despite his treatment, he would go on to take the lives of numerous young women and family members — including his own mother.
Eventually, Kemper's bloodlust caught up to him and he was arrested as the infamous "Co-ed Killer." But while Kemper was charged with eight counts of first-degree murder, his victim total was 10 — six female hitchhikers, his grandparents, his mother, and his mother's friend.
Kemper was fixated on decapitating his victims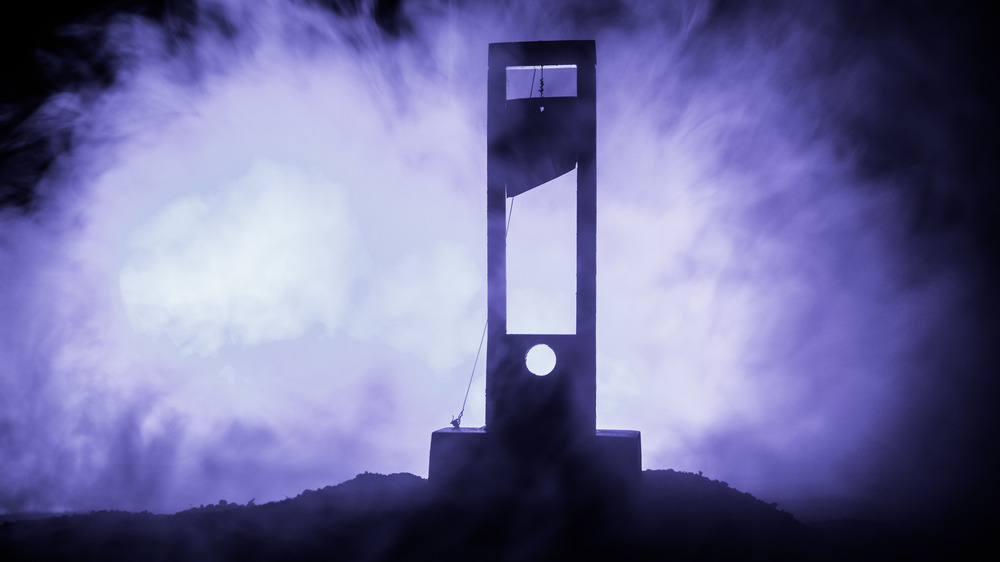 Shutterstock
Over the years, Kemper has spoken in detail about his crimes and the twisted thoughts that drove them. According to Edmund Kemper Stories, which documents the killer using various forms of evidence and media, the necrophile had a fixation on decapitating his victims. Notably, Kemper said he discovered his gruesome obsession when he was "about 8 or 9 years old" and witnessed a "beautiful little 16-year-old girl" in a fake guillotine at a local magic show.
"That's... the only event in my life that I can align that fascination with was the fact that she was a very alluring young lady," he said.
Elsewhere, Biography underlined another early sign of Kemper's fixation — he used to decapitate his sisters' dolls. Kemper would ultimately turn his dark obsession into reality and use it to indulge his sexual desires — one account on Crime Library claimed he had sexual intercourse with a decapitated body.