The Invasive Species You Didn't Know Was Hitching A Ride On Your Aquarium Decor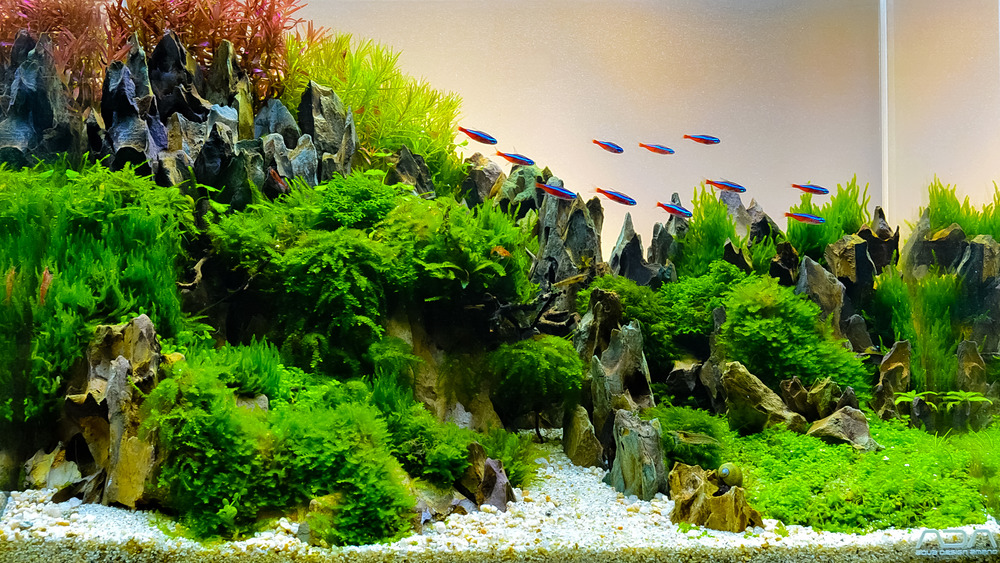 Shutterstock
If you've ever seen a household fish tank (or watched Finding Nemo), then you've probably seen the different types of ornaments and decorations that fish owners place inside of them. Some of the designs are visually entertaining for human observers; others are meant to replicate the aquatic world so pet fish somewhat feel at home, bringing color to what would be a dull tank. But one seemingly harmless decor in particular has proven to be harmful to the wider environment beyond the confines of the aquarium.
According to Smithsonian Magazine, experts say that zebra mussels have been housing themselves inside moss balls, a common fish tank ornament sold in a lot of pet stores. Scientists at the United States Geological Survey (USGS) say the invasive species, which is about the size of a fingernail, can cause incredibly detrimental and irreversible harm to aquatic flora and the fish. These pests can cause so much destruction, their harm can go as far as clogging pipes and dramatically transforming water quality, reports the USGS.
They easily transfer from an enclosed aquarium to the wider world — through drains, even through toilets. Once introduced to a water source, they multiply rapidly, overwhelming the given environment, damaging water filtration systems and boats, and making beaches unusable. Dealing with them in the Great Lakes region costs hundreds of millions of dollars every year, says Smithsonian.
The moss ball home for an invasive species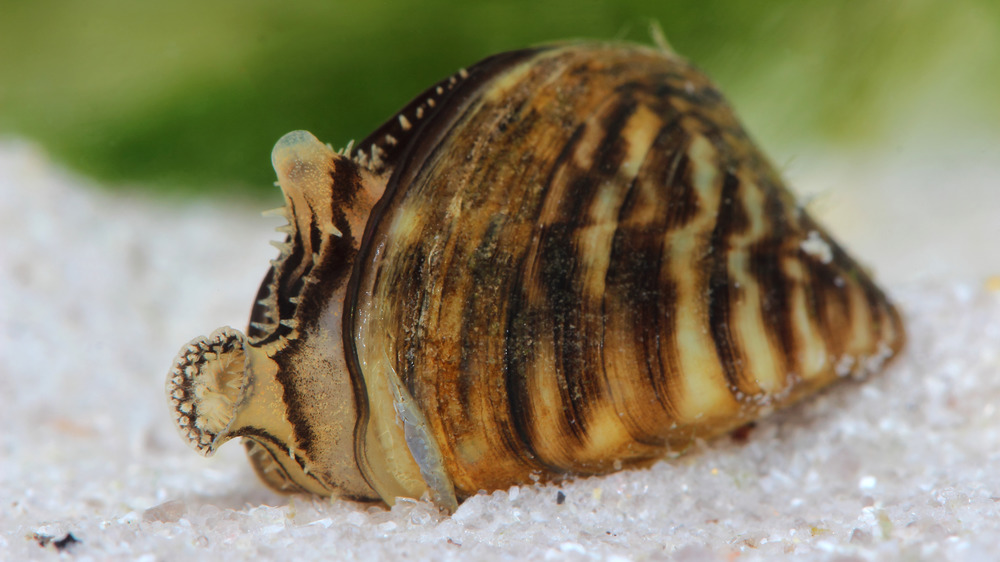 Shutterstock
All of that is why it's illegal to own, sell, or distribute zebra mussels in the United States, reports the Indy Star.
Zebra mussels are native to the Eurasia region, and the devastation they can cause has been a concern for geologists since the '90s. The response to the discovery now has dozens of pet stores from U.S. to Canada, scrambling to control the situation. Some 30 states are reported to be carrying a brand of moss balls potentially with the species, says the Indy Star. The Marimo brand moss balls specifically has been named as a product with the zebra mussels inside of them.
In February a Seattle employee of national pet retailer PetCo first discovered the species and reported it, per Smithsonian Magazine. The company halted sales of the product for the time being.
The USGS and the U.S. Fish and Wildlife Service are urging people with moss balls to follow a series of instructions posted online to prevent misuse that could create potential environmental harm. The agencies say that owners who have Marimo moss balls should boil or freeze them, or place them in vinegar or watered-down bleach.