The Truth Behind Thomas John Ley's Crimes
Thomas John Ley was born into poverty in Somerset, England, in 1880. When his father died in a workhouse hospital when Tom was just two, his family immigrated to Australia, settling in Sydney. From a young age, Tom became fascinated with the powerful and the wealthy in Australia, and he resolved to join that class at all costs.
Young Tom's education was spotty because family circumstances required him to start working at the age of 10. He used nights to study the political speeches printed in Sydney newspapers on his own. At the age of 14, he strategically picked up a job as a clerk and stenographer with a city solicitor, which he used as an opportunity to groom himself for public office, per The Glebe Society. At 18, he married Louisa Vernon, who came from a well-off British family. The couple soon had three sons, and fashioned themselves as something of a political power couple. She worked on the international suffrage movement, while he slowly climbed up the ranks in Australian politics.
Ley tried to jumpstart his political career with quick fixes that would bring him attention. He was active in the temperance movement, and was given the nickname "Lemonade Ley." But according to Australia's news.com, not only did Ley likely give himself that name for the sake of publicity, but he was also a closet drinker, who was "never known to have lunch without a bottle of red wine."
Thomas Ley climbed the political ladder and served himself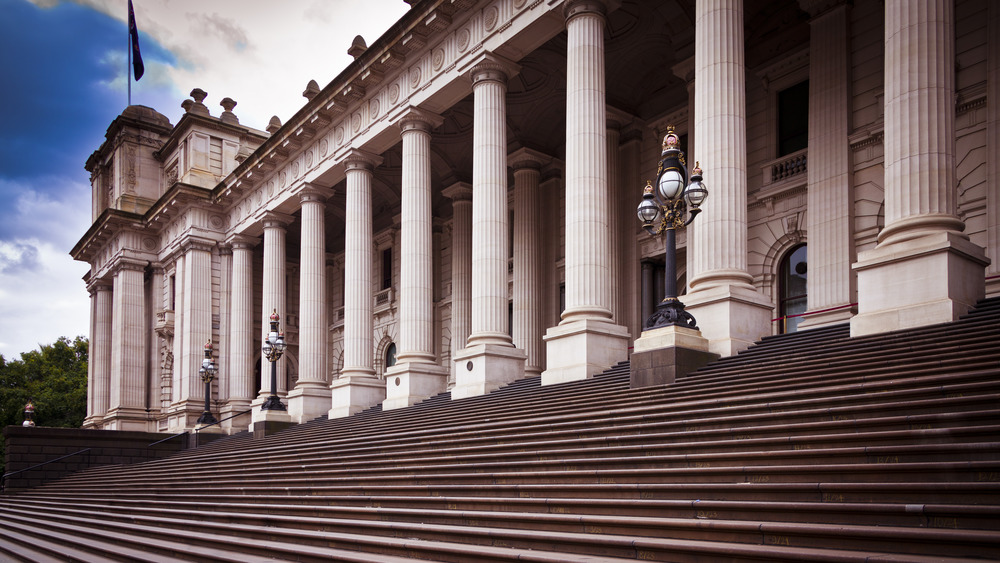 Shutterstock
In a note of irony, Ley served as the New South Wales minister for justice from 1922 to 1925. He often ruled in ways that played to social conservatives, while also furthering his political career. During his bid for a federal seat in 1925, Ley's opponent, Fred McDonald, claimed Ley attempted to bribe him to withdraw from the race, per the Parliament of Australia. Although Ley won the election, when McDonald tried to contest the results, he disappeared under mysterious circumstances. Hyman Goldstein, another Ley critic, was also found dead in a suspicious suicide. 
Ley proved to be wildly unpopular and only served one term before facing an embarrassing defeat in 1928. He retreated for England to get a fresh start, leaving his wife and children behind, while bringing his mistress. For years, he failed to get business ventures off the ground, and, during World War II, he was arrested and convicted of black marketeering, per the Australian Dictionary of Biography.
Thomas John Ley commits murder over a wild assumption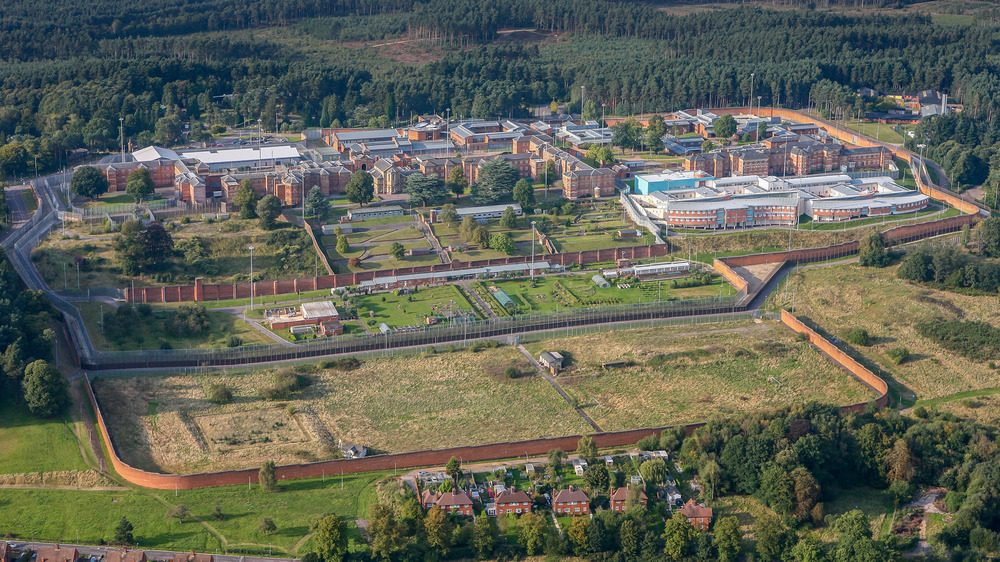 David Goddard/Getty Images
By 1946, Ley believed his mistress and a barman, John McBain Mudie, were having an affair. But he was dead wrong. Nonetheless, he persuaded two of his laborers to join him in kidnapping, torturing, and murdering Mudie, in what became known as the "Chalk Pit Murder" for the location where Ley dumped the body, according to author Edgar Lustgarten in his book The Chalk Pit Murder.
Ley was arrested and put on trial after his accomplices implicated him as the mastermind of the murder. In March 1947, Ley was convicted and sentenced to death, but Ley maintained his innocence and accused the judge of bias against him. "I am not surprised at the verdict after your biased summing-up. I am not surprised at the exploitation of allegations about jealousy, suspicion and motive and such-like nonsense, when you refused to allow me to state in the box what I wanted to say," Ley said from the courtroom, the AP reported at the time. He added: "I am perfectly innocent. I said it from the beginning, and I say it now. I regret very much that at my time of life I have suffered an injustice of this kind. It is totally unwarranted."
Ley's sentence was commuted and he was committed to Broadmoor Criminal Lunatic Asylum, Berkshire (pictured above). But death soon followed, anyway, when he died of a cerebral hemorrhage in July of that same year.