Why NOFX Thinks Their Early Work Is Terrible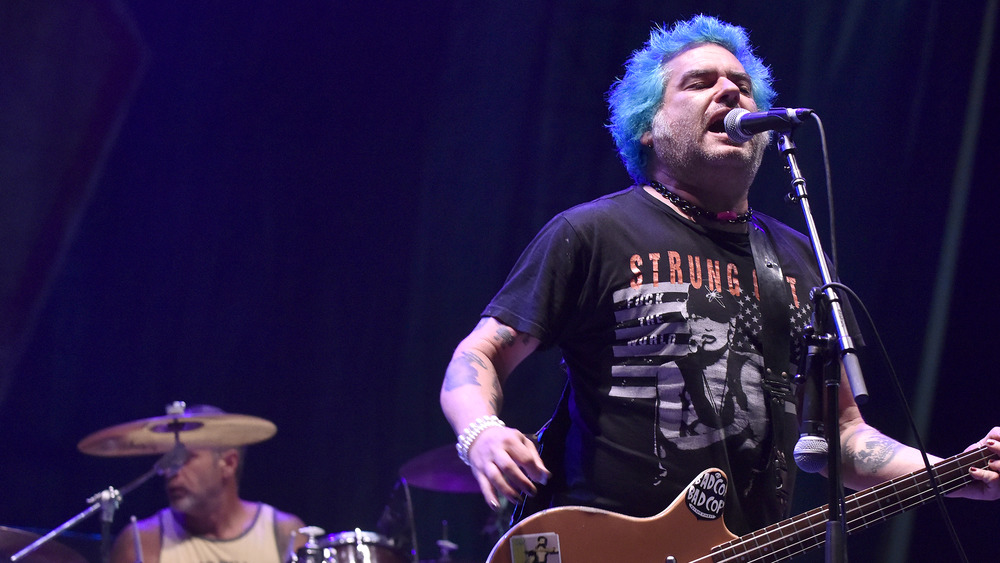 Tim Mosenfelder/Getty Images
The essence of punk rock has always run against the grain of traditional music. More often than not, the requirements of talent and polish are replaced with passion and energy, which means even the musically challenged can carve their way into the unique scene. Perhaps it's no surprise then that punk veterans NOFX — who have been around for nearly 40 years — think their early work is terrible.
Singer Fat Mike is not known to hold his tongue when it comes to his feelings on NOFX's musical skill, especially in regards to their early material. In NOFX: The Hepatitis Bathtub and Other Stories, he called his vocals on their second album, 1989's S&M Airlines, "f******* terrible." He also revealed that producer Brett Gurewitz brought his Bad Religion bandmate, Greg Graffin, into the studio to help record vocal harmonies — a staple of the latter band's sound.
In the same book, guitarist Eric Melvin recounted his mother hearing NOFX's debut 7-inch for the first time and struggling to offer praise for the music. Elsewhere, in the opening episode of the first season of NOFX: Backstage Passport, Fat Mike said that Melvin had a "heart of gold and hands of lead." The frontman also suggested that, unlike him, Melvin has not improved much as a musician since their early days.
Interestingly, NOFX's second guitarist, Aaron Abeyta — more famously known as El Hefe — is the one member of the band who doesn't seem to get as trashed for his lack of talent. According to NOFX's official website, the moniker was given to the Berklee College of Music graduate because he was the "most qualified musician" in the band — as well as to distinguish him from the similarly sounding names of Eric Melvin and Erik Sandin.
Years of playing still hasn't made them perfect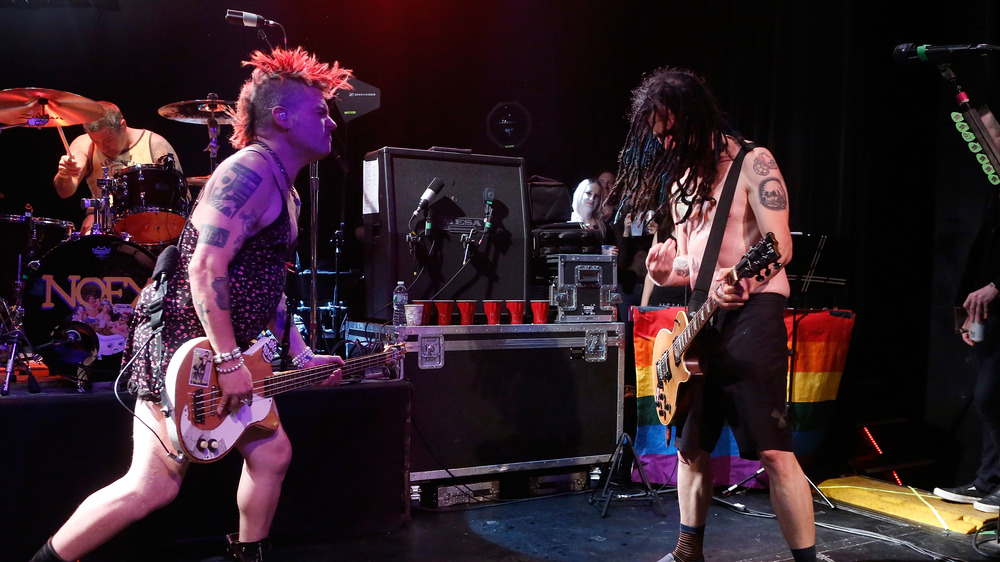 Taylor Hill/Getty Images
Even after years on the road, NOFX still expressed doubts about their musical skill — their first live album in 1995 is notably titled I Heard They Suck Live!! Fast forward another 10 years and the band showed they had retained their self-deprecating sense of humor when they released 2007's They've Actually Gotten Worse Live!
While the band has undoubtedly developed their craft and polished their sound over their long career, they have retained their self-awareness and still occasionally fall back into the sloppy playing of their early years. During their 2020 live stream show in Fat Mike's backyard, which is available on YouTube, the band played their classic White Trash, Two Heebs and a Bean in its entirely — or at least tried to. The performance was riddled with mistakes, Fat Mike forgot lyrics on multiple occasions, and many of the band members were openly inebriated.