Why Kurt Cobain Made Up A Lot Of His Life Story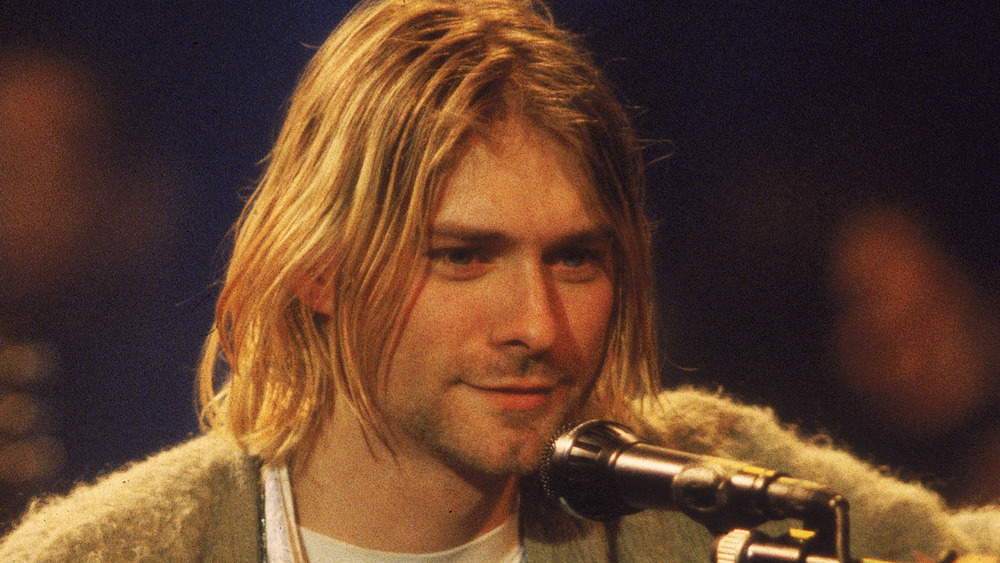 Frank Micelotta Archive/Getty Images
When Kurt Cobain died by suicide at the age of 27 on April 5, 1994, there were many things that even the most devoted Nirvana fan didn't know about the band's late frontman. Not only were most of his lyrics deliberately ambiguous, he was also a very private man who tended to be cagey during interviews.
In the years since his death, fans have gotten to know far more about Cobain, thanks to multiple documentaries and biographies that feature interviews with friends, family members, and former bandmates. For instance, we now know that the singer — who ostensibly hated the idea of rock stardom — lobbied furiously for Nirvana to be signed by a major label. We also know far more about the drug problems that plagued him for most of his adult life. And that's just the tip of the iceberg.
However, many of the stories Cobain told people apparently had little to no truth to them, and that was something his longtime friend, Melvins vocalist Buzz Osborne, made clear in a 2015 interview with The Talkhouse. The two frontmen both grew up in the small town of Aberdeen, Washington, and there are arguably few people better qualified to talk about Cobain than the man often known as "King Buzzo." But why did Cobain allegedly fabricate so many details about his life?
If you or anyone you know is having suicidal thoughts, please call the National Suicide Prevention Lifeline​ at​ 1-800-273-TALK (8255)​.
Cobain was the 'master of jerking your chain'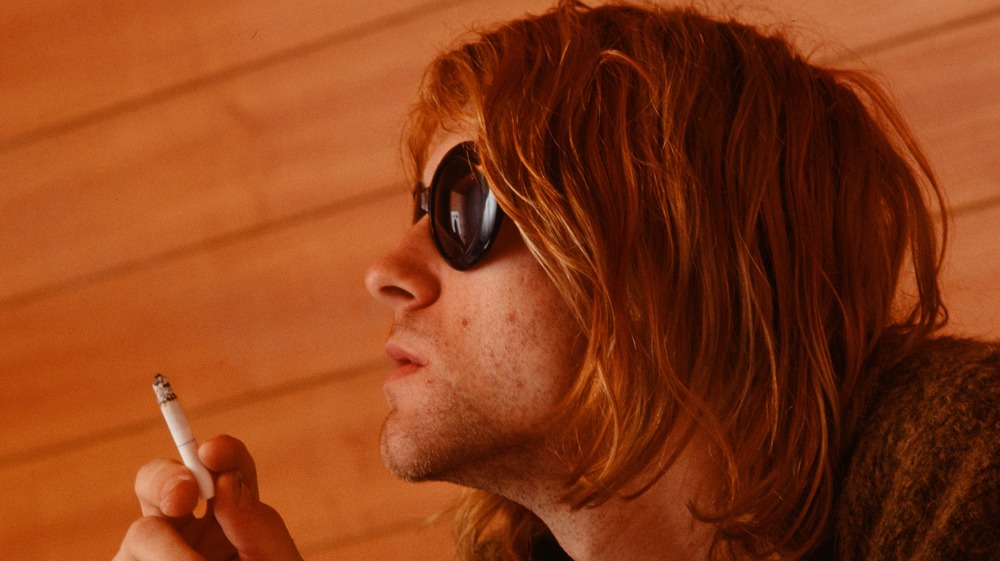 Koh Hasebe/Shinko Music/Getty Images
As quoted by Salon, Osborne told The Talkhouse that the Brett Morgen documentary Kurt Cobain: Montage of Heck was "90 percent total bulls***." He did, however, suggest that it was understandable how Morgen was seemingly duped, given how Cobain was the "master of jerking your chain."
"Unfortunately, it matters very little what the facts are; what matters is what people believe," Osborne stressed. "And when it comes to Cobain, most of what they believe is fabricated nonsense."
Going into specifics, Osborne debunked Cobain's claim that he tried to have sex with a developmentally disabled high school girl and pointed out that in Aberdeen, such an incident would have quickly become public knowledge had it really happened. The veteran musician also referred to two suicide-related claims — one where Cobain supposedly tried to kill himself on the train tracks and another where he attempted to "off himself" when his wife, Courtney Love, considered cheating on him. Both of those stories, Osborne suggested, were similarly false.
In addition, Osborne expressed relief that Montage of Heck did not cover Cobain's apparent tall tale of living under the bridge in Aberdeen — a story alluded to in the lyrics of the Nevermind track "Something in the Way."
"That whole idea is romanticized crazy-talk for glassy-eyed, stoned teenagers and pathetic, middle-aged, rock & roll morons," he remarked.
Why Cobain allegedly lied about chronic stomach pain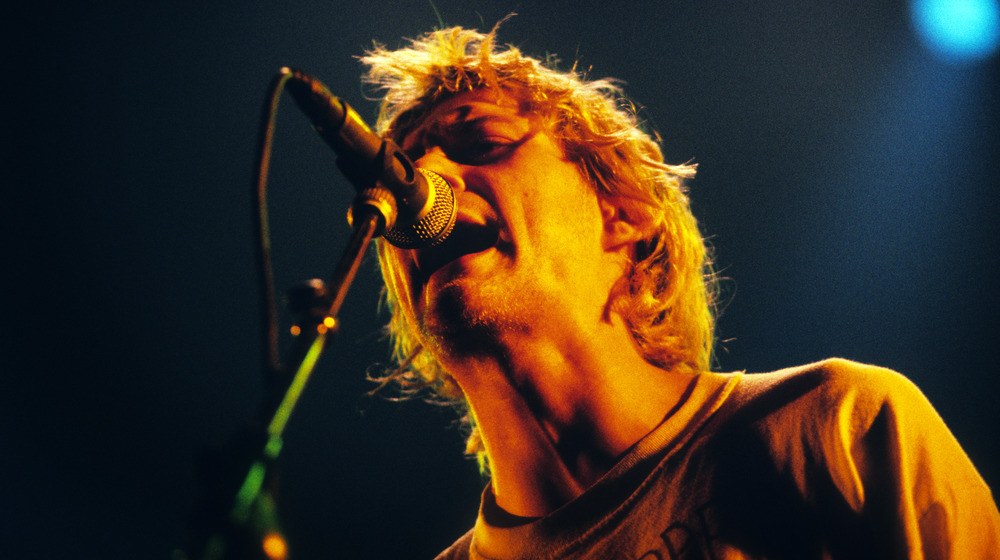 Gie Knaeps/Getty Images
One of the key talking points in Charles R. Cross' critically-acclaimed Kurt Cobain biography Heavier Than Heaven is the supposed link between the Nirvana frontman's heroin habit and his chronic stomach pain. As noted by USA Today, Cross cited passages from Cobain's diary where he wrote that his decision to "become a heroin addict" was driven by a desire to ease the physical pain he dealt with on a regular basis. However, Osborne likewise threw cold water on this claim and explained why his late friend told others that he had a stomach problem.
"Kurt also told me there was absolutely nothing wrong with his stomach," the Melvins singer recalled. "He made it up for sympathy and so he could use it as an excuse to stay loaded. Of course he was vomiting — that's what people on heroin do, they vomit. It's called 'vomiting with a smile on your face.'"