Whatever Happened To John Wayne Gacy's House?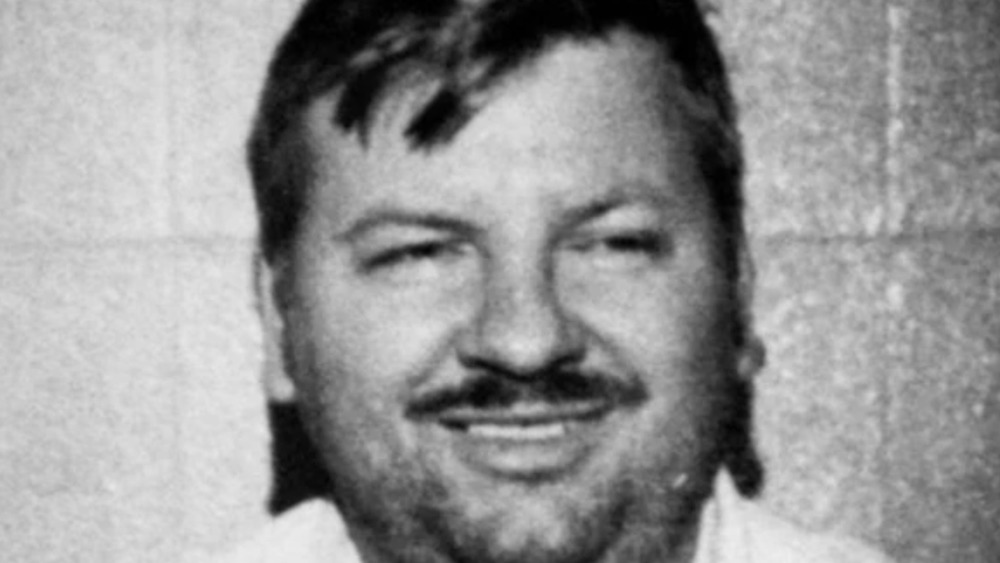 WikiMedia Commons/Public Domain
John Wayne Gacy, the rapist and serial killer known as the "Killer Clown," murdered at least 33 young men and teenage boys throughout the 1970s in suburban Chicago. Gacy's side business in construction and painting eventually became his primary method for luring in his unsuspecting victims. Under the guise of offering them part-time work for cash, Gacy would entrap them before torturing, sexually assaulting, and strangling or asphyxiating them to death.
According to Gacy, all of the murders took place on his property between the hours of 3 a.m. and 6 a.m., according to Tim Cahill's book Buried Dreams. Most of them never even left his house. Gacy buried 26 of his victims in the crawlspace of his home, and three others were buried in other spots on his property. After immense pressure and surveillance from the police, according to History.com, Gacy eventually confessed to his crimes in December 1978. Authorities quickly began to excavate the property and soon revealed the extent of Gacy's grizzly crimes.
Gacy's house was demolished and replaced
In April 1979, after all evidence had been collected, authorities began demolition of Gacy's house. "I'll be glad when every bit of it is gone. Now, I go in the living room and want to look out, and what do I look at?," one neighbor, Jeannie de Laurentis, told the Montreal Gazette. She added: "It's bad enough that he built my recreation room. Just knowing he had something to do with it gives me the creeps."
The lot remained empty for nearly a decade until a new owner bought the property and began to build a new home on it, according to Crain's Chicago Business. In 1986, city officials changed the address from 8213 W. Summerdale Ave. to 8215 in the hope of erasing some of the stigma of the property and to attract new buyers of the home. As recently as October 2020, the house (pictured above) was up for sale again for nearly a half-million dollars, per Realtor.com, and had its price slashed three times to attract a buyer for the "must see house!" (via Zillow).
For his part, Gacy's final residence was the Menard Correctional Center, where he sat on death row for 14 years. He was executed by lethal injection on May 10, 1994.
According to NBC News, the six-part documentary series John Wayne Gacy: Devil in Disguise premieres March 25 on Peacock.