This Is How John Wayne Gacy Was Finally Caught
The Chicago-based serial killer John Wayne Gacy — whose story, and that of his victims, is told in John Wayne Gacy: Devil in Disguise, which premiers on Peacock March 25 — brutally murdered 33 men and boys from 1972 until his arrest in the final days of 1978, according to Britannica. Known to the tabloid press as the "Killer Clown," Gacy's crimes have remained some of the most shocking in U.S. history. At the time, his horrifically long list of victims was believed to be the biggest death count attributable to a single American serial killer.
The methodology of many of his murders has continued to haunt us, too. After performing as a clown at children's parties and public events, Gacy would lure his victims back to his ranch. Once there, he pretended to perform a magic trick, and the victims would be handcuffed, sexually assaulted, tortured, and brutally murdered. He then typically buried the bodies in the crawlspace, according to the Chicago Sun Times.
But how did this calculating killer — who planned his attacks to avoid detection and used quicklime to aid his victims' decomposition, per Britannica — finally get caught?
The capture of serial killer John Wayne Gacy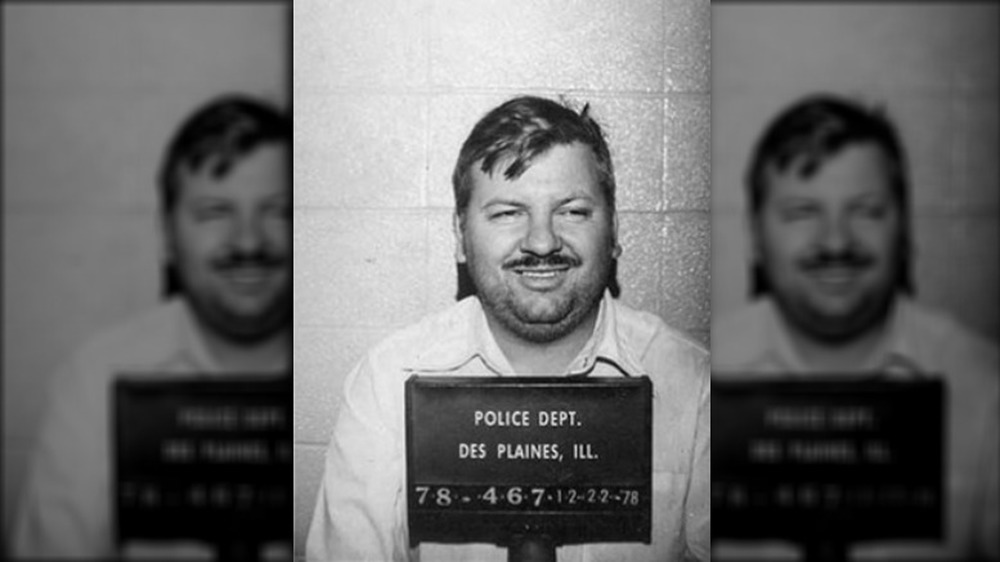 Wikimedia Commons/Fair Use
As outlined by Crime+Investigation UK, investigators working to uncover the circumstances behind the disappearance of 15-year-old Robert Piest began to suspect John Wayne Gacy after receiving information that Gacy "had apparently offered a job to the boy immediately before his disappearance." A search warrant for his home was granted after police discovered that Gacy had a criminal record and was previously sent to prison for sodomy — his crime today would be categorized as sexual assault — in 1968.
"Gacy was placed under 24-hour surveillance and neighbors were questioned. Forensic evidence finally linked one of the rings found during the search to the missing boy, John Szyc," states the same source. It was this match and suspicions arising from a stench in the area that led to a more extensive search, which uncovered the remains of 29 of Gacy's victims on his property, according to History. On December 22, Gacy confessed to the murders and also admitted responsibility for the killings of four more victims whose bodies were discovered in a nearby river.
At his trial in 1980, the killer was sentenced to death. In 1994, after a 14-year stretch on death row, Gacy was finally executed by lethal injection, per History. According to NBC News, John Wayne Gacy: Devil in Disguise suggests that Gacy may have had more victims than are currently known about.