The Tragic Real-Life Details Of Wes Scantlin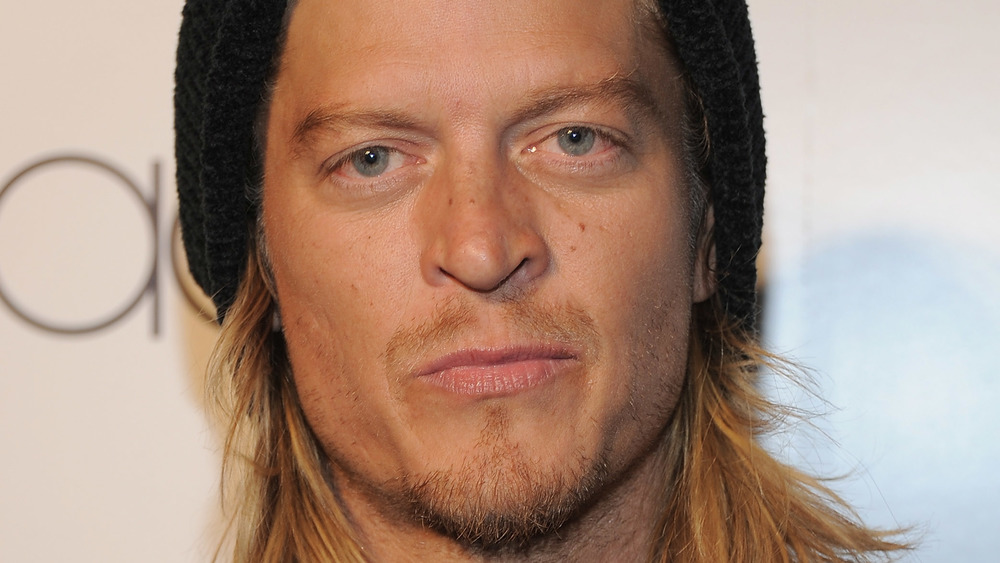 Angela Weiss/Getty Images
Puddle of Mudd began their rise fame in the late 1990s amid the post-grunge wave that followed Nirvana's massive success. But in addition to facing criticism for co-opting the sound of Kurt Cobain's group, as Newsweek reported, the band also found themselves growingly increasingly defined by singer Wes Scantlin's unpredictable behavior and personal struggles. His on-stage performances grew ever more erratic as their shows became overshadowed by his meltdowns and unpredictable outbursts. During a 2016 show in Ohio, Scantlin bizarrely accused a fan in the audience of stealing his house.
The Ohio show was just one piece of a much larger picture. Scantin's drug abuse began to make the news — including a high-speed car chase, per Rolling Stone — and run-ins with the law linked to his purported struggles ultimately ended with a stint in rehab.
During the peak of his dark period, Scantlin was shunned by his bandmates during a crack cocaine-fueled meltdown at a 2016 show at the Diamond Live Lounge in Doncaster, England. According to The Fix, the intoxicated singer continued to ramble shirtlessly into the microphone even after his bandmates walked off stage.
Despite his struggles, Scantlin appears to have turned a new leaf. In an interview with Blabbermouth, the frontman said he found God and credited his newfound faith for his renewed view on life.
"I thank him a bunch and thank him a bunch and then throw in a little, 'Maybe you could make this happen...' for some happiness in my life," he said.
Scantlin spent his darkest days in solitary confinement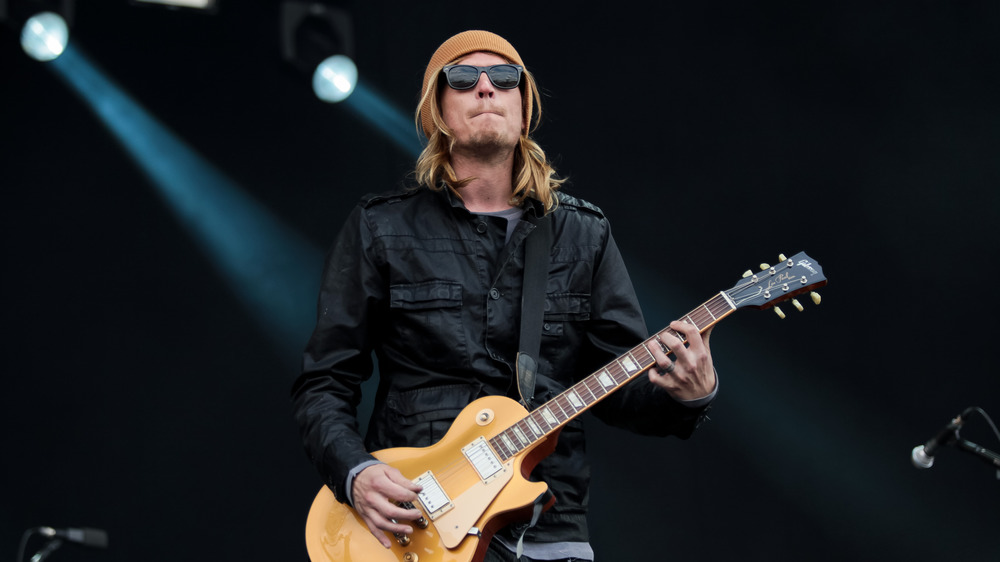 Christie Goodwin/Getty Images
Amid his struggles with drug abuse, Scantlin spent time in solitary confinement. Interestingly, the experience acted as a spark for the phase of self-reflection that appears to have at least partly led to his path to recovery. Speaking to Kerrang! about his time alone behind bars, the singer said he gained significant amounts of weight and coped with the experience by working out and praying.
"It was scary and I wish it upon no one," he said. "It's basically like being locked in a cage for three months without anybody trying to give you any love."
Despite the dark times, Scantlin said that he had God's guidance and believes his faith pulled him through the chaos to the stability he has today.
Per Blabbermouth, Scantlin also attributes his positive outlook on life to his decision to quit alcohol and drugs and had some words of advice for others in the throes of addiction and personal struggles.
"Never give up, ever," he told the publication.