The Risky $5,500 Pawn Stars Bet That Struck Gold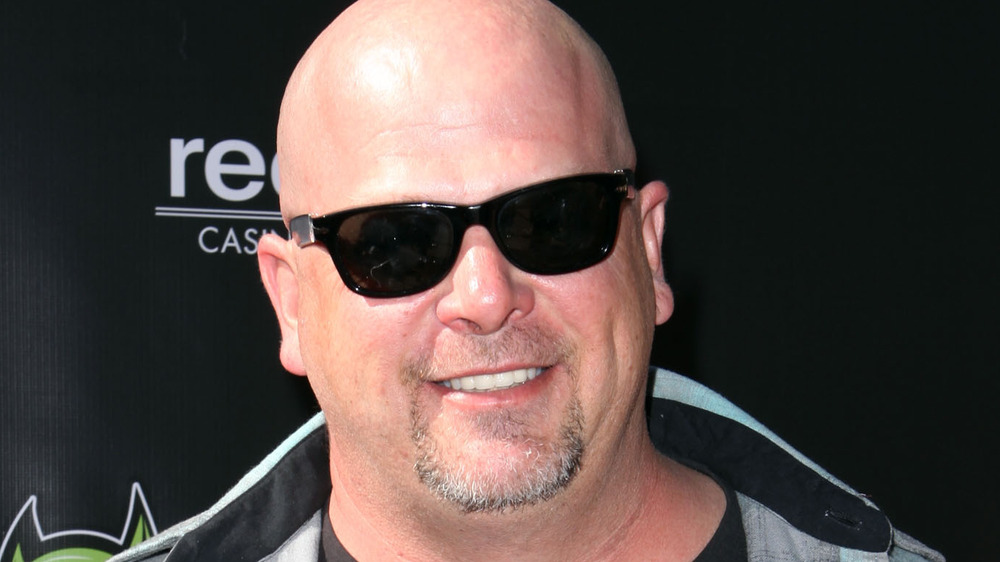 Jeff R. Bottari/Getty Images
The stars of the History series Pawn Stars are known for their gambles when it comes to buying and selling items that make their way into the shop. However, there was one bet that had a particularly lucrative ending for the Harrison family.
The item in question was a print by noted Renaissance artist Albrecht Dürer. The artwork featured a design date from the 1500s, but there was a snag. Dürer was known for wooden carvings that were used as stamps to create multiple versions of the same print. It was this technique that was used to create arguably his most famous print, known as "The Four Horsemen" from his series "The Apocalypse."
Considering Dürer's penchant for printmaking, pawnshop patriarch Rick Harrison had to question whether the item was an original copy. Moreover, even though the print appeared to be dated from the 1500s, the printmaking technique meant that the artwork could have been created decades later and that there could theoretically be thousands of copies around the globe.
What made the gamble even riskier is that the World Famous Gold & Silver Pawn Shop's expert in art appraisal, Brett Maly, was at a gallery opening when the item came into the shop and was unavailable to offer his opinion. Instead, Rick had to go out on a limb when making his offer. The final price that was agreed upon ended up being $5,500.
The print ended up being valued at almost 10 times what Rick paid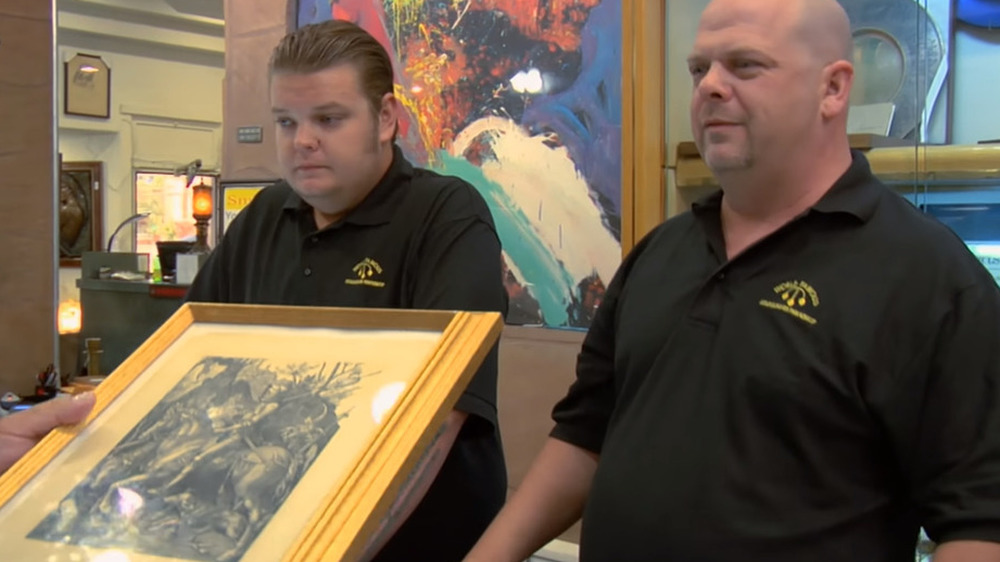 History Channel
Once art appraiser Brett returned to the pawnshop, he gave his opinion and it was incredibly good news. Though Brett acknowledged that the print was likely neither the original nor from the 1500s — which would have netted the shop a mammoth $350,000 — he said it was probably from the 1600s or early 1700s, which would still earn a pretty penny.
Brett estimated that the painting would probably fetch anywhere from $20,000 to $50,000. That meant that Rick was set to make at least $14,500 from the sale, with a potential profit of $44,500.
Though Rick is no doubt pleased with his savvy bargaining skills, there are some drawbacks to his many money-making successes. According to The Huffington Post, he now often gets "shooed away" from garage sales and the like because sellers are wary of getting a bad deal.
"Last year I stopped by a yard sale and asked a lady about a painting," Rick confessed. "She recognized who I was and took it away and said, 'It's not for sale!'" he concluded while laughing.