The Job NBA Star Adrian Dantley Had After Retirement May Surprise You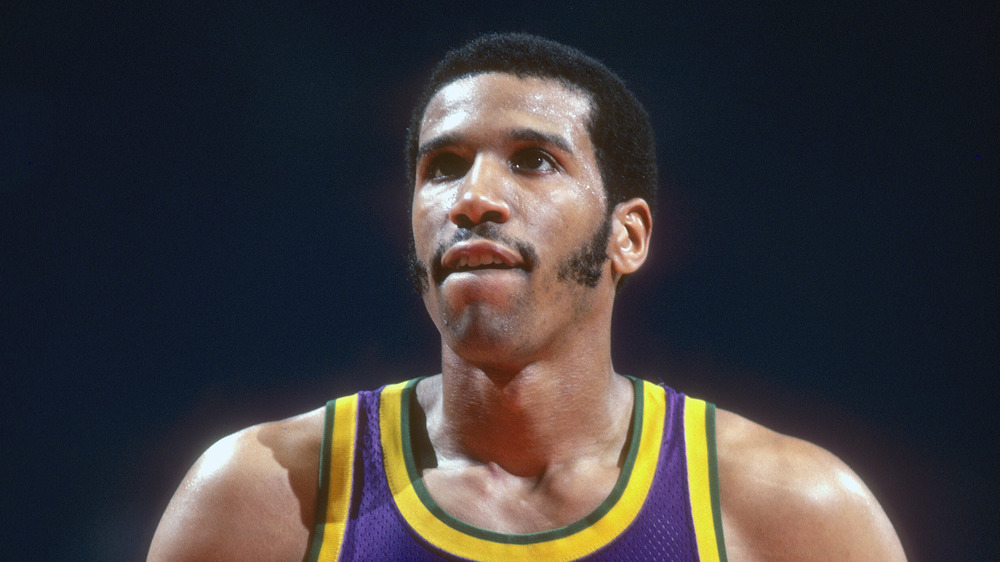 Focus On Sport/Getty Images
Six-time NBA All-Star Adrian Dantley is well known as one of the top-scoring basketball players in history, boasting a total of 23,177 points throughout his career as well as a spot in the Hall of Fame. Perhaps most importantly, he was a member of the Detroit Pistons' infamous Bad Boys. But while an injury forced Dantley to depart the basketball court in 1992, he wasn't ready to retire right away and has taken on a variety of regular jobs over the years.
Dantley's first job after quitting basketball was as the assistant basketball coach at Towson State University in Maryland from 1993 to 1996. He continued to serve as an assistant basketball coach, this time for the Denver Nuggets, and even filled in as head coach for part of the 2009-2010 season. 
In 2013, Dantley decided to pursue a different path entirely and signed up to be a crossing guard in Silver Springs, Maryland, according to the Washington Post. The part-time position features a salary of about $14,000 a year.
Though the career change may be a 180, Dantley insisted that he had no regrets about his new occupation. In fact, he even joked to CNN that it is "more dangerous" managing kids in traffic than "taking a hard foul" from an NBA player.
Why Adrian Dantley decided to be a crossing guard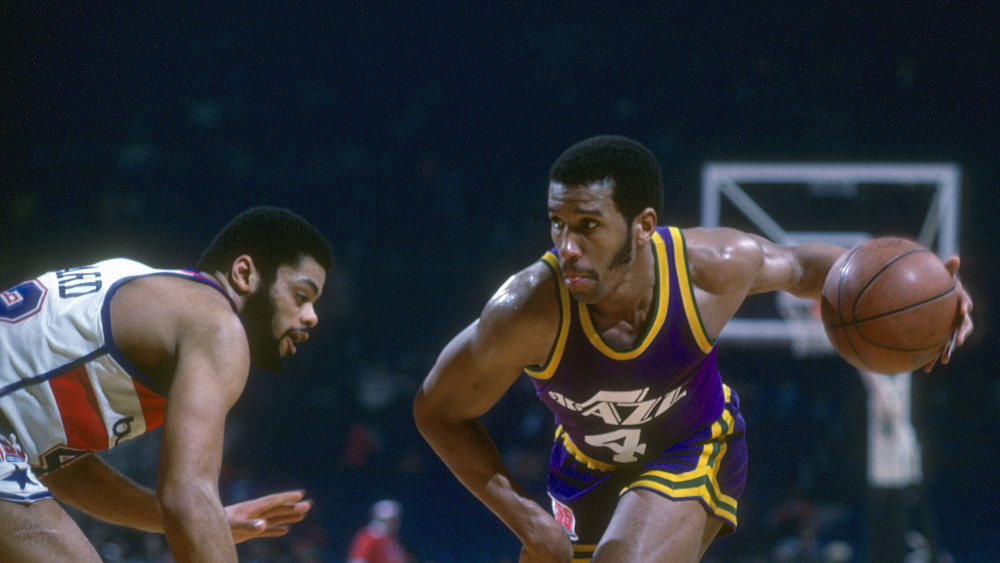 Focus On Sport/Getty Images
Adrian Dantley told CNN in 2013 that he wanted to work as a crossing guard because he was often "bored" and missed the structure that a job provided. Dantley also noted that the job is only for a few hours each day and has a generous vacation policy as well as health insurance coverage.
However, the NBA star said his biggest motivation was to give back to his community.
"I got bored sitting around the house. I'm a routine guy," Dantley said. "Some guys were [in the weight room] and they said they like to do some things for some kids just a little bit, maybe one hour a day. And then one guy said, you know what, my wife is a crossing guard."
"I said to myself that would be a good job for me. That way I can stay busy, spend time with the kids, do something for the community. And that's why I'm here," he concluded.
Stay safe out there, Adrian!