Dean Ambrose Is Worth More Money Than You Think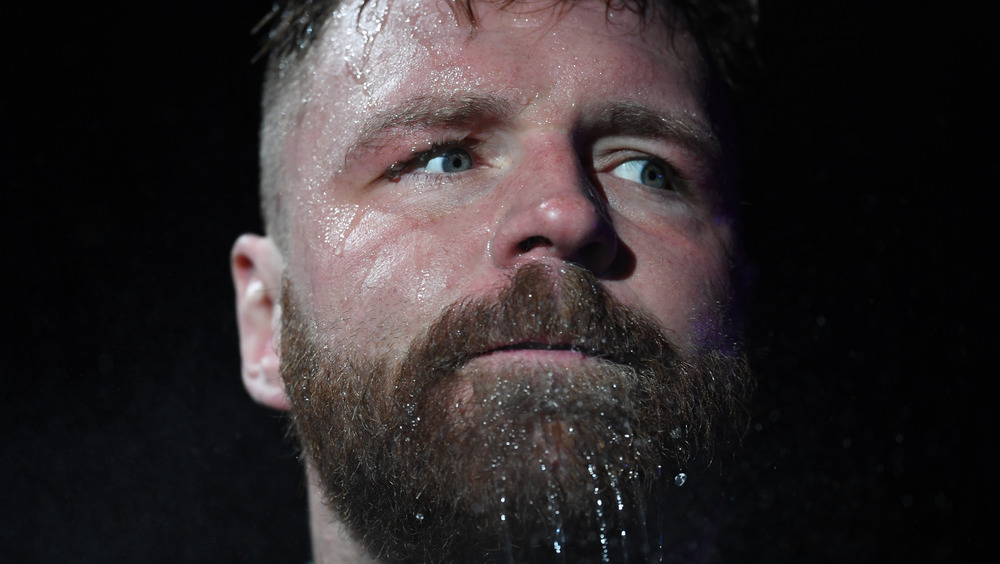 Masashi Hara/Getty Images
Wrestlers in the WWE learned that you don't mess with Dean Ambrose. Those in other promotions fear him under the name Jon Moxley. The guy is a fearless, kinda crazy competitor who sometimes seems to be more worried about harming his opponents than winning. His official WWE bio compares him to a "rabid animal" with no concern even for his own safety when he gets in the ring. His reign of terror began on the independent circuits, where he tore opponents limb from limb for years before making his WWE debut in 2012 as part of the three-man stable known as The Shield, alongside Seth Rollins and Roman Reigns.
Ever since, his willingness to toss personal safety out the window and his lack of fear of spilling blood (whether it be his opponent's or his own) has made him a fan favorite, and it appears as though his bank account has come to reflect that. Let's take a look and see just how much the rabid animal Dean Ambrose is worth. It's more than you probably think.
Dean Ambrose is one of the highest-paid professional wrestlers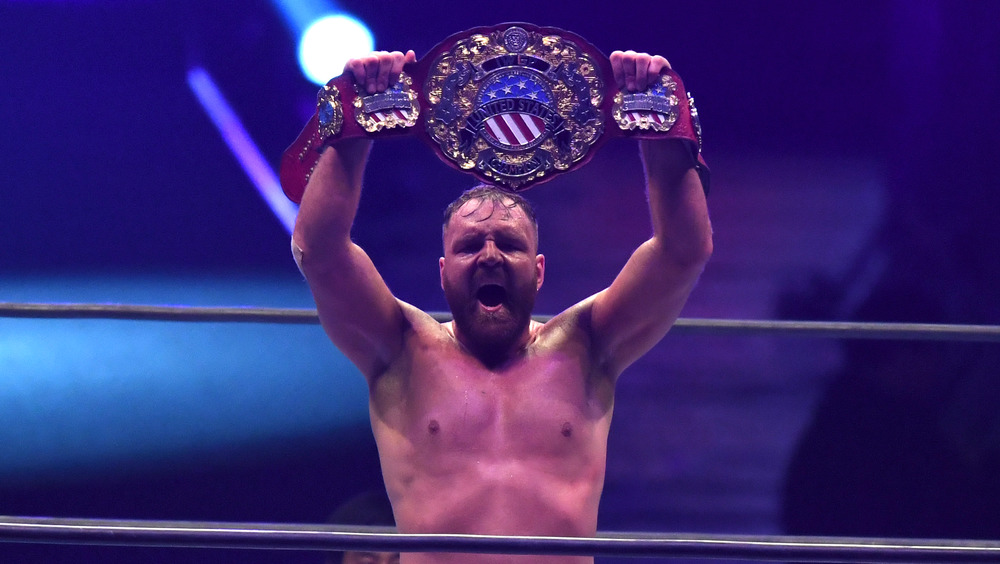 Etsuo Hara/Getty Images
Dean Ambrose doesn't just sacrifice his own health and safety for nothing. He definitely gets a hefty financial gain for all his pain. He even made the Forbes list of the top ten highest-paid pro wrestlers in 2018. That year, Ambrose (who is back to wrestling as Moxley for All Elite Wrestling) was pulling in a smooth $2.2 million. Not too shabby.
But what does that salary translate to when it comes to Dean Ambrose's overall net worth? For that we head to the nosy experts over at Celebrity Net Worth. Ambrose has reportedly stacked up a personal fortune of $7 million during his time destroying opponents and his own skeleton. That kind of dough will surely come in handy in his new life as a dad. As People magazine reported in November 2020, he and his girlfriend, WWE personality Renee Young, will soon welcome their first child into the world. Time will tell if the kid ends up being a little rabid animal like his or her old man.