The Tragedies And Triumphs Of Scott Hall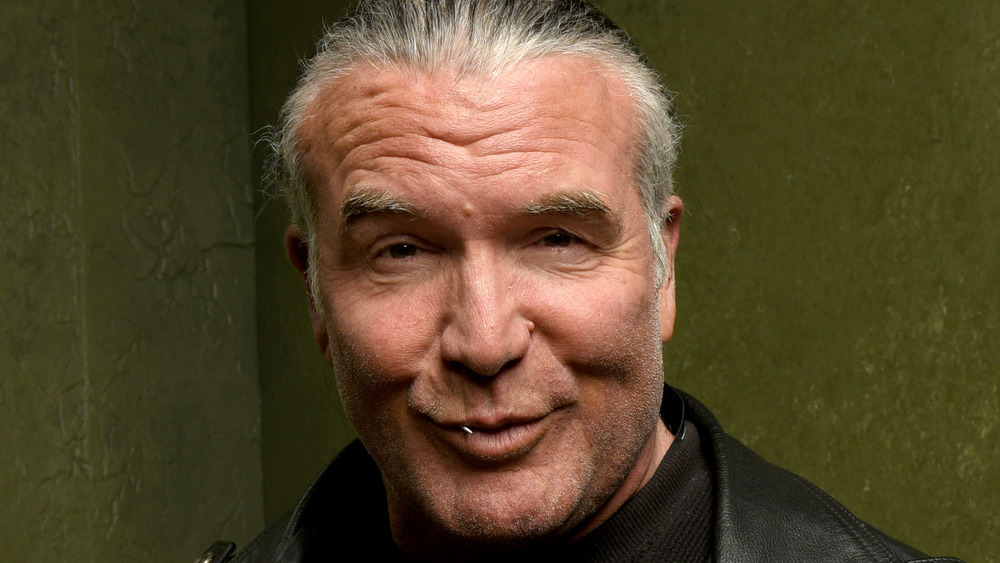 Larry Busacca/Getty Images
Winning multiple professional wrestling titles throughout his career, Scott Hall was one of the most exciting superstar wrestlers to watch. The former two-time WCW United States Heavyweight champion and four-time WWF Intercontinental champion would wrestle for multiple pro wrestling companies starting in the '80s and would rise to fame as Razor Ramone in the '90s, per Wrestling Data.
Unfortunately, despite all the accolades and achievements, Hall would suffer great tragedy outside the squared-circle. According to Bleacher Report, while working as a bartender at a gentleman's club, Thee Original Doll House, in 1983, Hall would end a man's life. After getting into a fight with a man over a woman, the man would later smash Hall's car windows outside the club. After leaving the scene, Hall followed the man, caught up with him, and continued the altercation. The man took out a gun, turning into a fight for each other's lives. Hall took the gun from the man and shot him in the head.
After the man's death, Hall was charged with second-degree murder, but, due to lack of evidence, was found not guilty. Hall would later admit he should have gotten counseling, but never did. Eventually, Hall would begin a long struggle with alcohol and drug abuse. "There's got to be some reason that I'm still here," Hall told "E:60," per ESPN. "I should have been dead 100 times. I should have been dead 100 times."
Scott Hall's further tragedies and eventual triumphs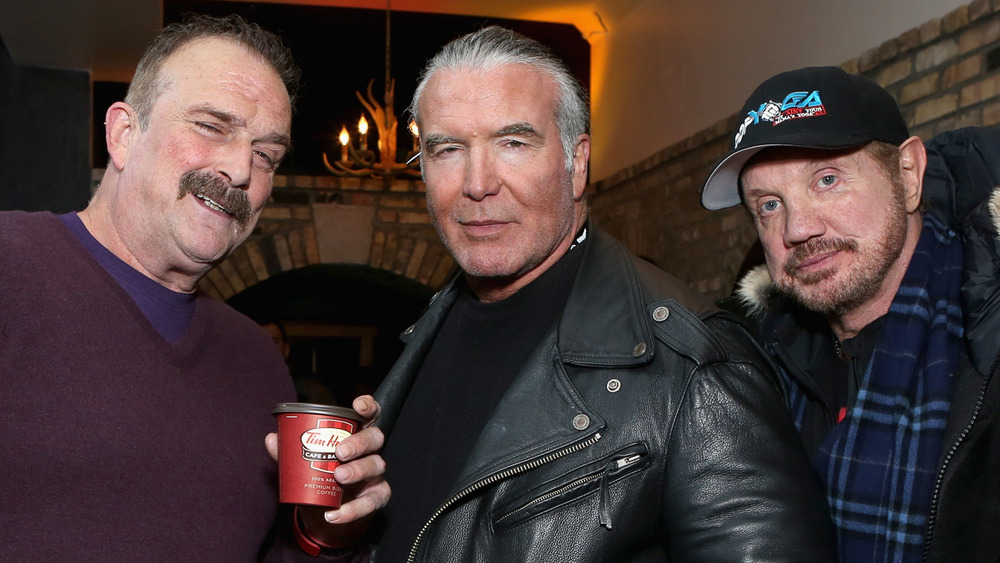 Tiffany Rose/Getty Images
Before the broadcast of "Scott Hall: The Wrestler," a documentary which detailed the wrestler's life, Hall had been to rehab at least 10 times after the WWE had spent over six figures trying to help him. Hall, who uses a pacemaker, has talked about the way life on the road took a toll on his body and state of mind.
It would take many years before Hall would find a solution that would help him become sober, and he'd find that answer from wrestling titan Diamond Dallas Page (pictured above, right), per Bleacher Report. After creating the healthy training program call DDP Yoga, Page, along with wrestling legend Jake the Snake Roberts (above, left) — who was also saved by Page — would work with Hall to help get him into a better lifestyle. By 2013, Hall was on track to living a life without many of the addictions he'd struggled with for so long.
In 2014, Hall was inducted into the WWE Hall of Fame as Razor Ramone, per Wrestling Headlines. By 2020, there was a mix of good and bad news regarding the wrestling superstar. Hall, who was supposed to appear for a virtual meet-and-greet, showed up intoxicated, to the point where they were unable to go live, per Ringside News. However, that same year, Hall was once again inducted into the WWE Hall of Fame, along with his friends from the nWo, a supergroup of wrestlers that originated in WCW.