How Accused Serial Killer Billy Chemirmir Was Finally Caught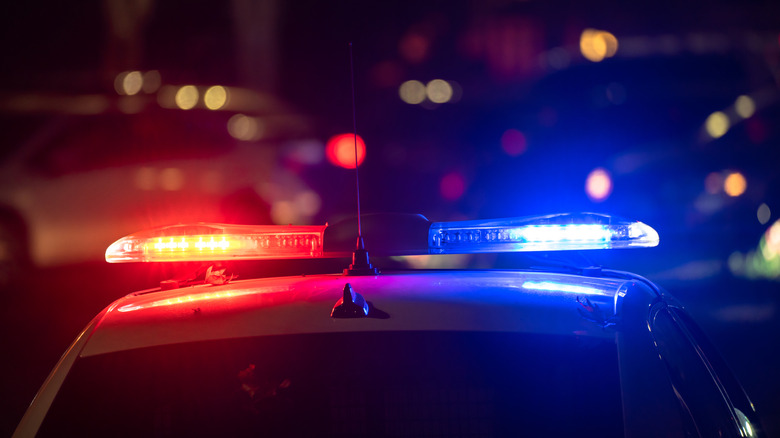 Daniel Tadevosyan/Getty Images
For years, an alleged serial killer stalked the elderly women of Dallas, Texas. Forty-eight-year-old Billy Chemirmir was accused of murdering a shocking number of seniors, each crime marked by the same sickening M.O.
According to ABC's Dallas-Ft. Worth affiliate, WFAA, Chemirmir allegedly targeted these vulnerable women, smothered them in their beds with a pillow, and would then steal and hock their jewelry. The killings began in 2016 and, shockingly, many took place in senior living facilities where family members had taken for granted that their loved ones would be safe.
Despite the fact that Chemirmir, allegedly already three murders into his spree, was arrested in June of 2016 for trespassing at one such senior facility, the deaths continued, reports Dallas's NBC affiliate. Disturbing as the murder of any vulnerable person is, Chemirmir's alleged grisly total could have been much higher, had one of his last victims not survived the attack and spoken out.
How Billy Chemirmir was identified
In March of 2018, a 91-year old woman (who has not been identified by police) was attacked in her Plano, Texas apartment. According to the Denver Post, the victim told police that her attacker had instructed her to lie down and not fight him. Though she did what she was told, her assailant nevertheless smothered her with her pillow and stole her jewelry. Unlike most of the other victims, however, this woman survived. During the course of their investigation, police discovered that a resident of that same apartment complex had reported a suspicious car earlier that month. Even better, police now had a license plate they could connect to Billy Chemirmir.
Unaware he was under police surveillance, allegedly Chemirmir went about his usual (horrifying) business, reports the Denver Post. Police reportedly spotted Chemirmir dumping a jewelry box that, upon closer inspection, had a scrap of paper inside that identified its owner, an elderly woman named Lu Thi Harris. Unfortunately, it was too late for Harris, whom police found murdered in her home. It was, however, enough to possibly connect her murder to Chemirmir.
New evidence, sentencing, and death
Even though the trail to Billy Chemirmir began with the survival of that 91-year old woman, his arrest caused police to reconsider another recent case, that of a nearby 93-year-old woman who'd also survived an attack by a man who claimed to be a maintenance worker before forcing his way inside her apartment and attempting to kill her. Police were able to possibly connect Chemirmir via cell phone data that showed he'd been nearby on the day of that attack. Police found so many valuables in Chemirmir's possession after his arrest that they feared his alleged victim total might be much higher than they initially thought.
They were right. According to the Denver Post, police announced at a 2018 press conference that they would be taking a second look at several hundred deaths that had initially been attributed to natural causes because no one had suspected foul play. Accoding to AP News, Chemirmir was accused of killing 22 women and convicted of two murders — Lu Thi Harris and Mary Brooks — in 2022. He was sentenced to life in prison without parole and killed by his cellmate in 2023 in the Coffield Unit in Tennessee Colony, Texas, ABC News reported