The Truth About The Curse Of The Getty Family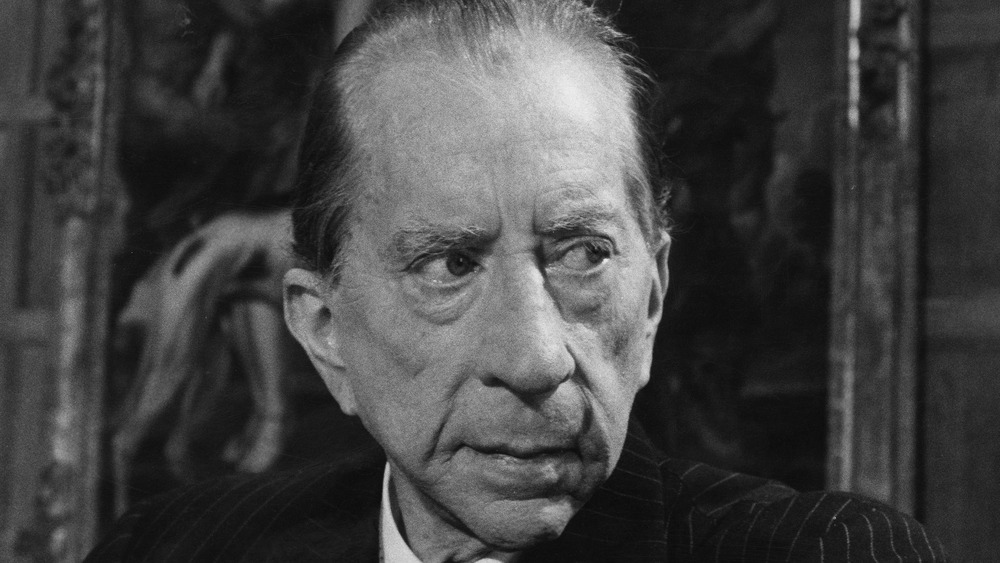 David Farrell/Getty Images
For several decades, people knew the Getty family as one of the wealthiest dynasties in the world. They continue to own prominent businesses. In fact, the picture you're looking at was sourced from Getty Images, one of the companies that retain the family's name. But over the years, the Gettys became better known for being cursed.
The Getty family began with George Getty, an oilman in Oklahoma, explained Encyclopedia Britannica. He and his son, Jean Paul Getty — later known as J. Paul Getty — teamed up to start Getty Oil, a company that continued to exist until it was sold in the 2000s and moved its base of operations to Los Angeles. J. Paul brought the family to great heights. His father always believed he would ruin the family business, wrote Rolling Stone. It was probably out of spite that J. Paul didn't run the Getty Oil to the ground and expanded the family's empire.
The curse, however, took hold after J. Paul. Most people believe the curse was karmic retribution for how terrible J. Paul was to his family. He married five times. His children rarely saw him and J. Paul even skipped out on his eldest son George II's wedding.
Perhaps the first tragedy to hit the family was the death of Timothy Getty, J. Paul's youngest son, who died of a brain tumor in 1958 at 12 years old.
The 1970s was not a good decade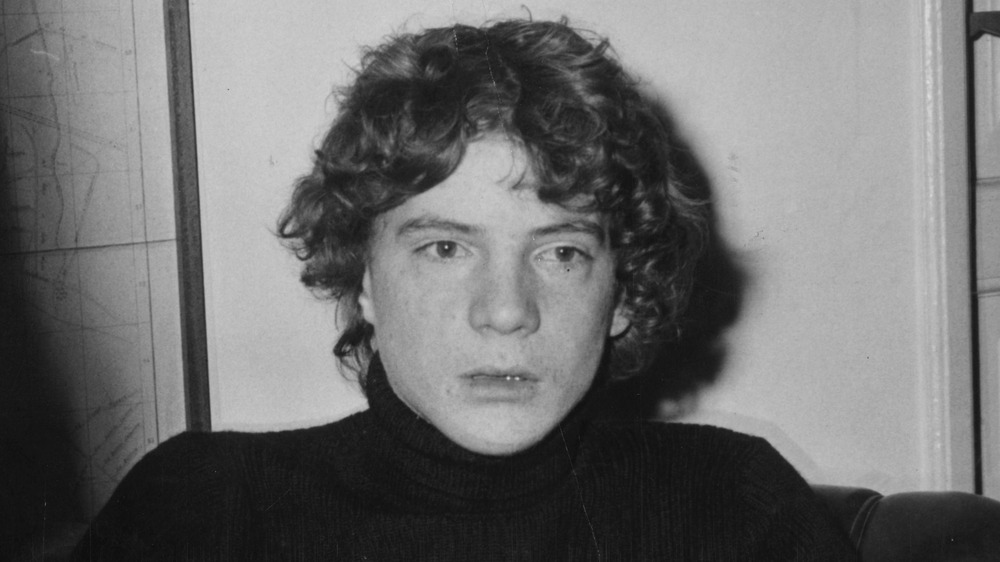 Keystone/Getty Images
The New York Times cites Teddy Getty Gaston's book Alone Together. Gaston was J. Paul's last wife and Timothy's mother. She wrote that he scolded her for spending too much on the child's treatments.
The 1970s was a tragic time for the Gettys, said Film Daily. Third son John Paul, Jr. left his wife and took up with actress Talitha Pol in 1966. The two became addicted to drugs, causing J. Paul Sr. to cut off his son. Pol died of a drug overdose in 1971. Older brother George always felt their father's cruelty the most. As Vanity Fair noted, George barely saw his father. He was chief operating officer of Getty Oil, but J. Paul didn't trust his business savvy and often overrode his decisions. George, who was reportedly scared of Mr. Getty (as his children called him), often drank to numb the pain.
One night, in 1973, after an argument with his wife over J. Paul, George went into a room, drank alcohol, took sedatives, and stabbed himself with a barbecue fork. It took an extra 20 minutes to bring him to a discreet hospital, where he died. J. Paul tried to cover up his son's suicide so it wouldn't mar his image.
A month later saw the worst event the family faced. In July 1973, J. Paul, Jr.'s son J. Paul III partied in Rome. The next day, a letter arrived for his mother saying he had been kidnapped.
It hasn't ended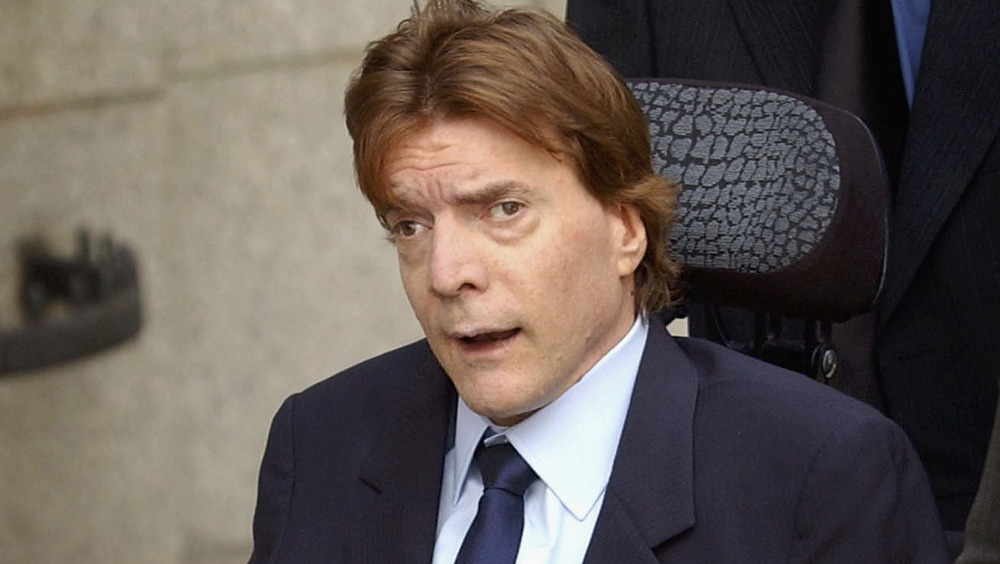 Bruno Vincent/Getty Images
The family thought it was a ploy by the young man to extort money from his famously frugal grandfather, said Rolling Stone, but the 'Ndragheta mafia had kidnapped J. Paul III. Grandfather J. Paul refused to pay the $17 million ransom, saying that the rest of the grandchildren could be targets if the family settled. He didn't budge even when the kidnappers sent the family a lock of the boy's hair and his severed ear.
Eventually, Grandfather relented, after negotiating to reduce the ransom. He agreed to pay $2.2 million, the most that can be tax-deductible, and loaned the remaining $800,000 to his son. J. Paul III (pictured above) was a captive for six months, and it traumatized him forever. He became addicted to drugs and suffered a drug-induced stroke which left him paralyzed and unable to speak. He died in 2011.
In 2015, Gordon Getty's son Andrew was found dead in Beverly Hills, naked from the waist down and lying in a pool of blood, said The Los Angeles Times. His death was attributed to a heart condition exacerbated by drugs. In November 2020, another of Gordon's sons, John Gilbert, died in a San Antonio, Texas hotel from an accidental overdose.
Despite the family's success — the Getty name lives on in its businesses, philanthropic ventures, and the many museums named after them — it's clear that even with all the money in the world, you can't escape the trauma of a terrible parent who only cared about profit.