The Tragedy Of Gold Rush's Jesse Goins
Discovery Channel's Gold Rush has been a hit since it premiered in 2010. Like a productive mine, the show keeps on giving, sparking other veins of reality TV gold, such as the spin-off Gold Rush: Dave Turin's Lost Mine, which hit the airwaves in 2019. The series follows miner Dave Turin as he leads crews down into old abandoned gold mines in search of seams of the precious metal left behind by previous operations. The producers of the show appeared to have the Midas touch, as the first two seasons were shining successes. However, according to a trailer for season 3, posted by The Wrap, a dark cloud hangs over the latest installment of the series, which it described as "a season like no other."
TMZ reported on August 19, 2020 that cast member and gold inspector Jesse Goins was found dead from an apparent heart attack the night before on set at a mine in Colorado. He was 60 years old. Despite the on-site medics' best efforts to revive him, they were ultimately unsuccessful. His brother Larry issued a heartfelt statement, saying, "Heaven will never be the same!! My brother Jesse went home to be with his Father, Lord and Savior... He will be missed dearly. Love you brother."
More reactions to the tragic death of Jesse Goins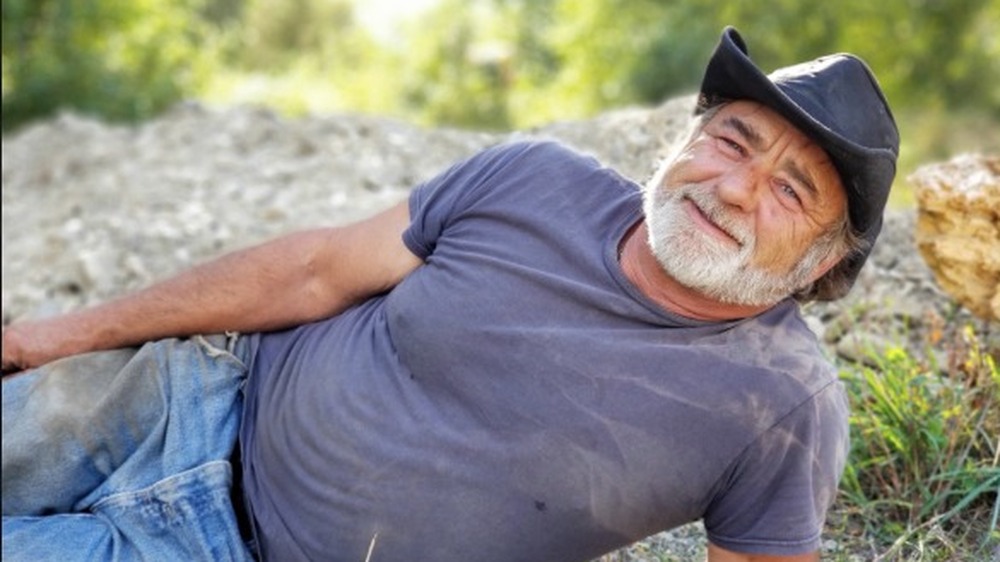 Jesse's friends, family, and the organization he worked for were all devastated by his tragic and untimely death. A Discovery Channel spokesperson told Variety, "We are absolutely heartbroken to hear about Jesse Goins' death. Our hearts and prayers go out to his family." Variety also published more of Larry's statement lamenting the loss of his brother: "Jesse loved his Gold Rush family. I could never find the words to express how grateful [I am] to Dave Turin and the guys for the love they showed him. And for sharing and making sure the Lord and the Gospel was a big part of his daily life. He was in such a good place because of this. Love you guys."
Jesse's fellow Gold Rush crewman Nathan Clark tweeted, "I'm truly lost for words right now. We lost the man that I trusted with my future and my kid's future. Jesse Goins was the kindest soul you could ever have met. Love you brother!" He described his fallen friend as the kind of person who "would give up his meal for the man next to him that was not as hungry."
Season three of Lost Mine premiered in March 2021, showing how Dave Turin and his crew coped with Goins' death, i.e., by doing what he would have wanted them to do: keep digging and striking it rich.