The Tragic Death Of John Lennon's Mother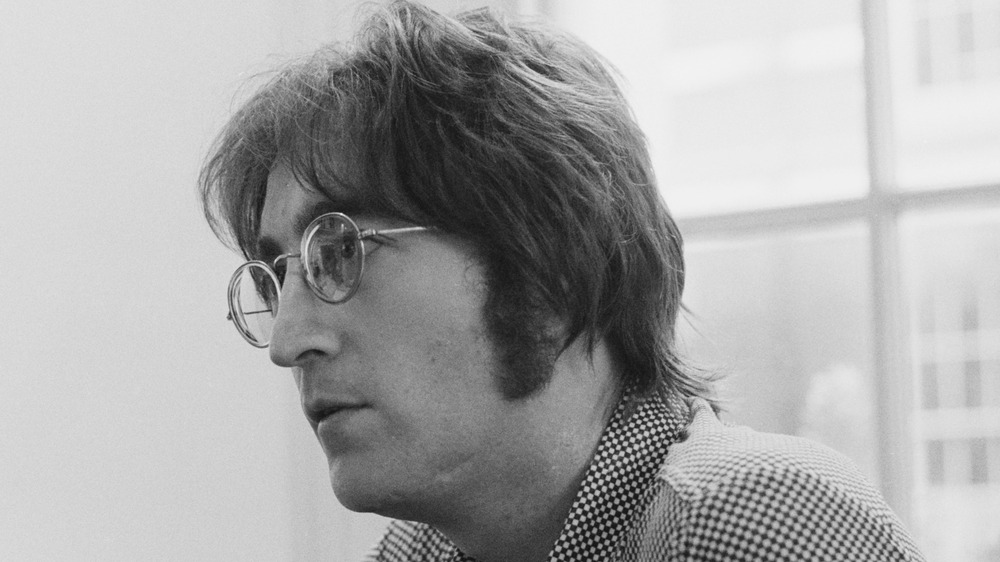 Michael Putland/Getty Images
Like many brilliant and legendary musicians who came before and after, John Lennon had a very difficult youth. It's been well-documented, and admitted by the musician himself, that he had a bad temper growing up and was known to be physically violent against men and women alike. He was said to be a bully and all-around troublemaker in school, and as at least one former classmate claimed, he had a penchant for making fun of the disabled.
Growing up as the son of parents who separated just a few years after he was born, it's arguably unsurprising that Lennon was such an angry man for much of his time with the Beatles — and even during parts of his solo career. But it wasn't just a dysfunctional home life that scarred him for the rest of his years. Aside from the death of the uncle who raised him for most of his childhood, Lennon also had to deal with the loss of his mother, Julia, who died in 1958 at the young age of 44. Here's the story of the tragic death of Julia Lennon, and how her passing had a lasting impact on her only son.
John Lennon's mother died after she was hit by passing vehicle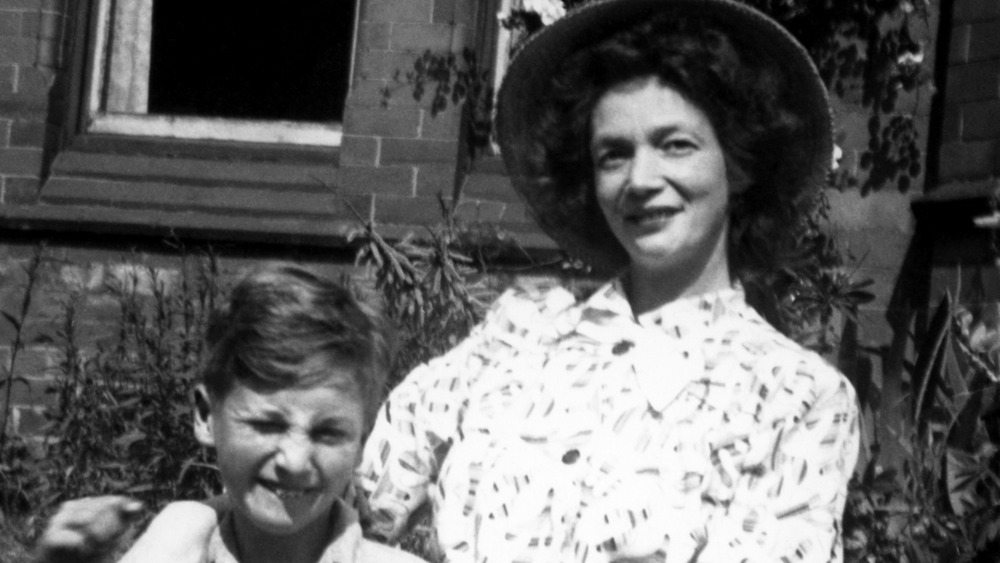 Icon And Image/Getty Images
Despite John Lennon's rough childhood, he mostly had a good relationship with his mother, who bought him his first guitar and wholeheartedly supported his budding career as a musician while sharing his love for rock 'n' roll — something that was quite unusual for adults from her era. However, Julia Lennon's life came to an untimely end on July 15, 1958, when she was killed in a freak accident shortly after leaving her sister Mimi's house.
As documented by the Beatles Bible, Julia was struck by a car driven by an off-duty policeman named Eric Clague, who later claimed that "Mrs. Lennon just ran straight out in front of me." At that time, he was driving under the speed limit and was not intoxicated either as some reports had incorrectly alleged.
John's friend, Nigel Walley, was the last person Julia spoke to before the fatal accident. He recalled what had happened after he accompanied her to the bus stop on Liverpool's Menlove Avenue, explaining that he "must have been about 15 yards up the road" when he heard a car skidding and saw Julia "going through the air" before she was killed instantly.
John Lennon wrote multiple songs about his mother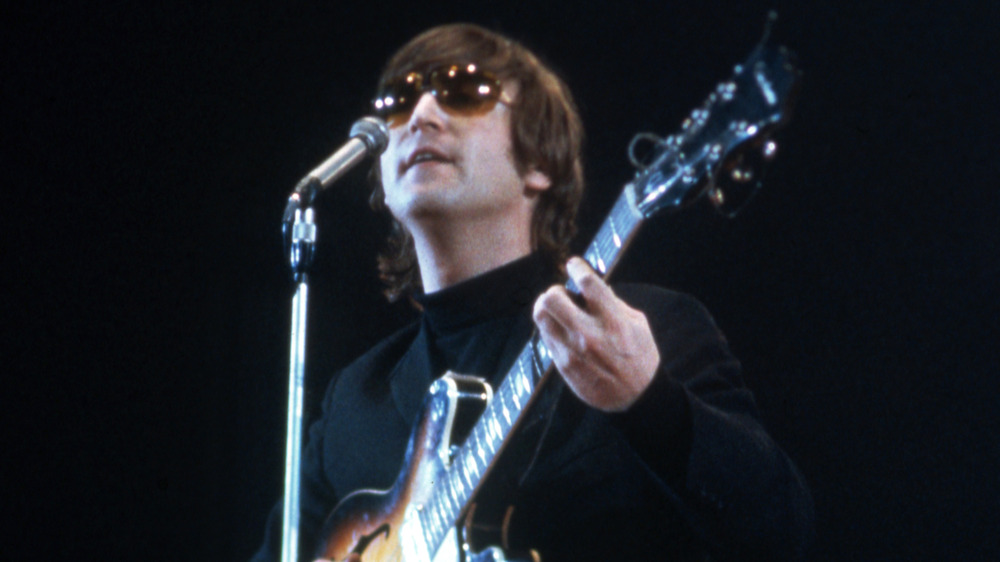 Icon And Image/Getty Images
Julia Lennon's death haunted her son well into his adult years, and it was inevitable that during his time with the Beatles, he would write a song dedicated to her memory. That song, which was simply titled "Julia," appeared on 1968's White Album, though it was essentially a John Lennon solo recording as none of the other Beatles played on the tune. 
Interestingly, John admitted that "Julia" was not exclusively inspired by his mother, as there were certain parts that were influenced by his future wife, Yoko Ono. There were also some lyrics that Lennon borrowed from Lebanese poet Kahlil Gibran's "Sand and Foam," including, but not limited to the song's first line, "Half of what I say is meaningless."
"As an exorcism of years of hurt and regret at losing her, 'Julia' marked the point at which Lennon laid bare his soul after years of writing allusions to mother/lover figures," Beatles Bible wrote.
Following the Beatles' breakup, Lennon recorded a pair of songs that were also inspired by his late mother, and both came out on the 1970 self-titled release, John Lennon/Plastic Ono Band. The album opener, "Mother," is a heart-rending summary of the ex-Beatle's traumatic childhood, with the lines "Mama don't go/Daddy come home" screamed repeatedly as the song draws to a close. Much shorter than that is the final track, "My Mummy's Dead," where Lennon sings about how he still "can't explain" the pain his mother's loss had caused him.