Tragic Details About Football's Biggest Legends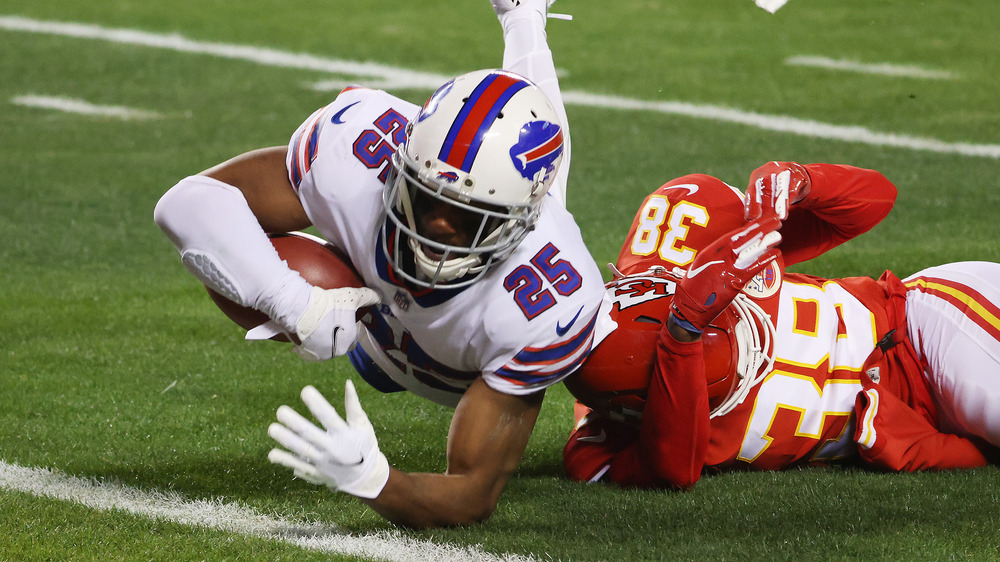 Jamie Squire/Getty Images
Football is one of the greatest sports to have ever existed in the world. The euphoria and sense of team spirit that comes attached with the sport is absolutely undeniable. As per USA Today, NFL these days is as you huge a sensation as you expect it to be. It is believed that in the modern format, an NFL game has been organized nearly every day of the week. Interestingly, the sport is inclusive in nature and doesn't quite discriminate in terms of age groups, even including players in their 40s. Some of the most popular names to have graced the football field include Brett Favre, George Blanda, Darrell Green, Jim Marshall, and more.
Safe to say, a variety of players from diverse backgrounds have been a part of NFL over the years. Sadly, some of their life stories have been incredibly tragic, marred by accidents, injuries, drugs, violence, and more. Here's a glimpse into some of the powerful stories that have been a crucial part of American football. 
NFL legend Chuck Hughes met a tragic end
Chuck Hughes was a star in the making who seemed like he was destined for big things on the field. According to Yahoo!, he was just 28 years old when he suffered a heart attack on the field and passed away. It was October 1971, and Hughes was a part of an intense game with his Detroit Lions against the Chicago Bears. It's believed that he died because of a blood clot that caused a heart attack. "It was a sad moment," Tom Vaughn, a former NFL player, said. 
Hughes was a player who was highly motivated to excel. Interestingly, he only picked up football when he was in the sixth grade, practicing like his life depended on the game. His determination was rewarded with a scholarship and a chance to be a professional NFL player. 
A relatively unknown fact — the talented player suffered two heart attacks. The first one was several weeks before he died when he was playing a game. He was rushed to the hospital after he finished playing, where doctors tried to decode his illness. They couldn't tell until the very end — an autopsy made them realize that Hughes had an enlarged spleen and liver. 
Jeff Haag, who worked on writing about Hughes' life, said, "No one suspected, doctors or anyone, he would have a heart problem." He added that they would've been more concerned if he wasn't an athlete and older than 28.
Tedy Bruschi suffered a massive stroke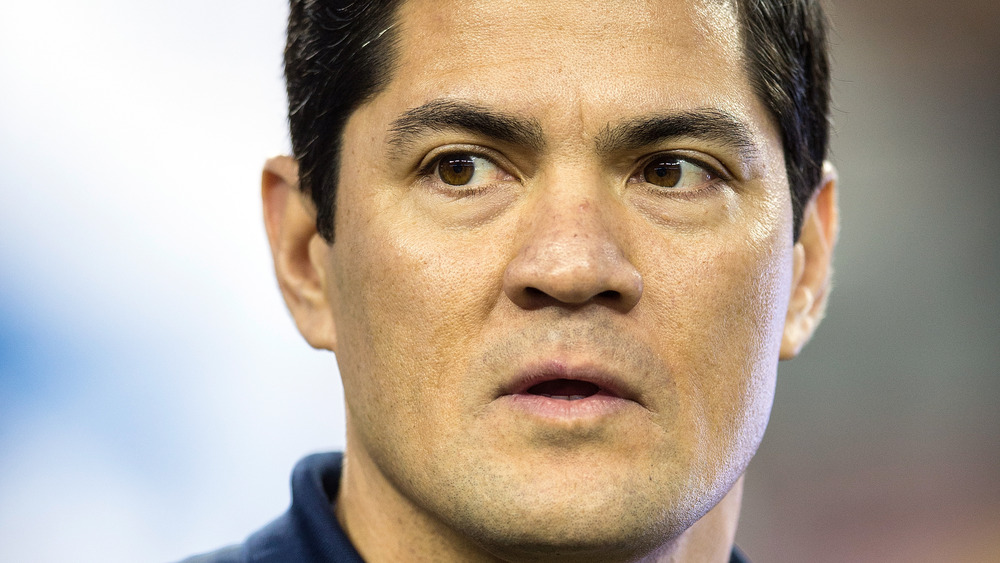 Jason O. Watson/Getty Images
Former NFL player Tedy Bruschi considered football to be the love of his life, something that he pursued in school and while studying at the University of Arizona. He was a highly promising player who had already won praise for his raw talent. He played for the New England Patriots for 13 long seasons and is believed to have gotten away with over a thousand tackles. 
Things changed in 2005 when Bruschi displayed the symptoms of a stroke — a bad headache and weakness on the left side of his body. He didn't think much of it because he'd played a rough game a few days ago and attributed the pain to the physically grueling game (via the Bay State Banner). However, his symptoms worsened, and he realized he couldn't see the next day. Doctors identified the cause and put him on medication to help him recover. However, the story was far from over. 
He had a hole in his heart that was operated upon, and he had to seek rehabilitation post the surgery. He chose to beat the odds and come back with vengeance, playing professional football once he felt ready. Unfortunately, years later, he suffered another stroke and called 911, getting immediate medical attention. These days, the former NFL player stays busy with a number of activities such as serving as an NFL analyst and working with a non-profit to spread more information on strokes.
Joe Theismann suffered a major injury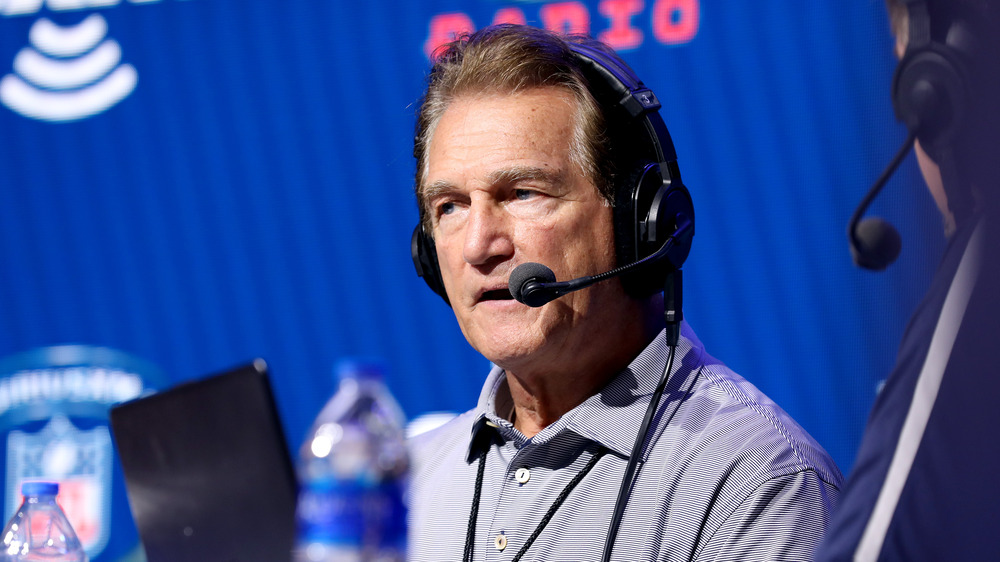 Cindy Ord/Getty Images
Former professional athlete Joe Theismann didn't anticipate that an awful injury would come in the way of his NFL career. As per Sportscasting, the injury that he suffered while playing was gruesome, to say the least. It was November 1985 and a Monday evening. The Washington Redskins were playing against the New York Giants. Representing the former, Theismann got badly hurt at some point in the game, damaging his leg to the point that he was never able to come back to the field as a player.
Theismann spoke about feeling an incredible amount of pain at that moment. Then he said, "It was at that point, I also found out what a magnificent machine the human body is. Almost immediately, from the knee down, all the feeling was gone in my right leg." He added that he felt the endorphin rush. However, what he didn't know at the time was that the damage was too severe, and he would never be able to pursue a football career again.
The player eventually took the injury in his stride and used the life-changing moment to work on himself. He said that he'd become too obsessed with himself, and the incident humbled him and made him reflect on a lot of things.
Gaines Adams had a cardiac arrest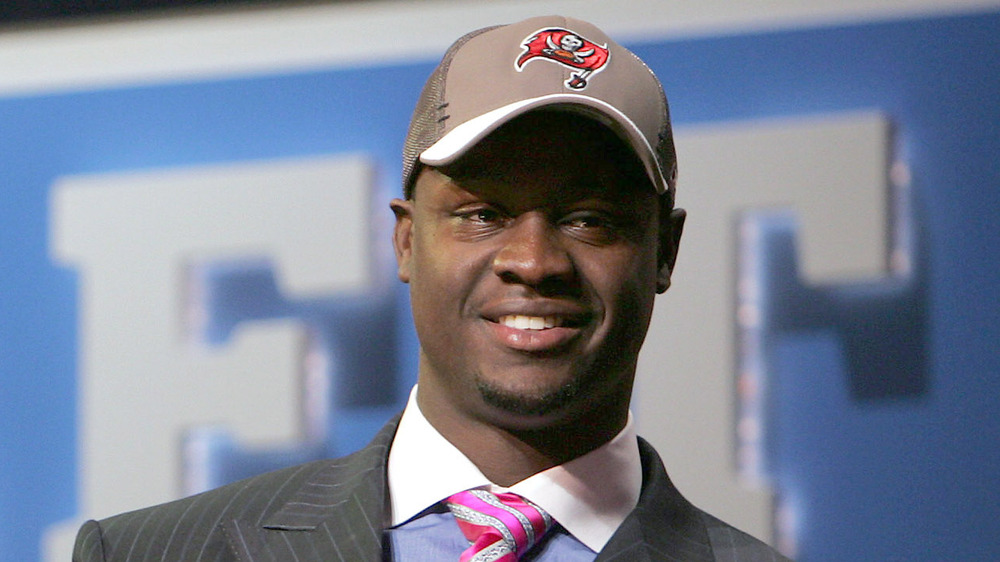 Rich Schultz/Getty Images
In 2010, 26-year-old Gaines Adams from the Chicago Bears passed away unexpectedly after being taken to Self Regional Hospital in Greenwood, S.C. As per the Bleacher Report, the star was a solid role model who displayed "good character" and had the potential to inspire other players by setting a good example. As reported by ESPN, the cause of death was determined to be a cardiac arrest.
At the time of his death, Adams had finished playing three seasons in the NFL. It was later revealed that the player had an enlarged heart, but this was unknown to Adams and his family before the heart attack. NFL commissioner Roger Goodell remembered Adams and said, "I remember him at the 2007 draft as a fine young man. Our condolences to Gaines' family, his teammates on the Bears and [the Tampa Bay] Buccaneers, and their organizations on their loss."
Meanwhile, the Chicago Bears released a statement and said that the sad turn of events had left them "stunned," and that their thoughts with Adams' loved ones.
Brian Piccolo was diagnosed with a tumor
Brian Piccolo was a promising NFL player whose life was cut short after he was diagnosed with embryonal cell carcinoma. As per the Chicago Bears, the former player went through a grueling surgery where doctors tried to remove a tumor from his chest. Piccolo reflected on his experience and said, "At first, the word malignancy scared the heck out of me. But the doctor was just fabulous. He talked to me a lot — even before the first operation — and made me understand."
He admitted that his priorities had changed after the diagnosis, and he wanted to be around for his family more than he wanted to play football. He went through a long and tough battle and tried chemotherapy, a mastectomy, and other medical procedures. Sadly, he died on June 16, 1970. Piccolo's former coach, George Halas, said in an emotional statement, "He was so young to die, with a future that held so much for him." He added that Piccolo seized every opportunity he could during his lifetime, and that he will always be remembered.
Sean Taylor was shot at his home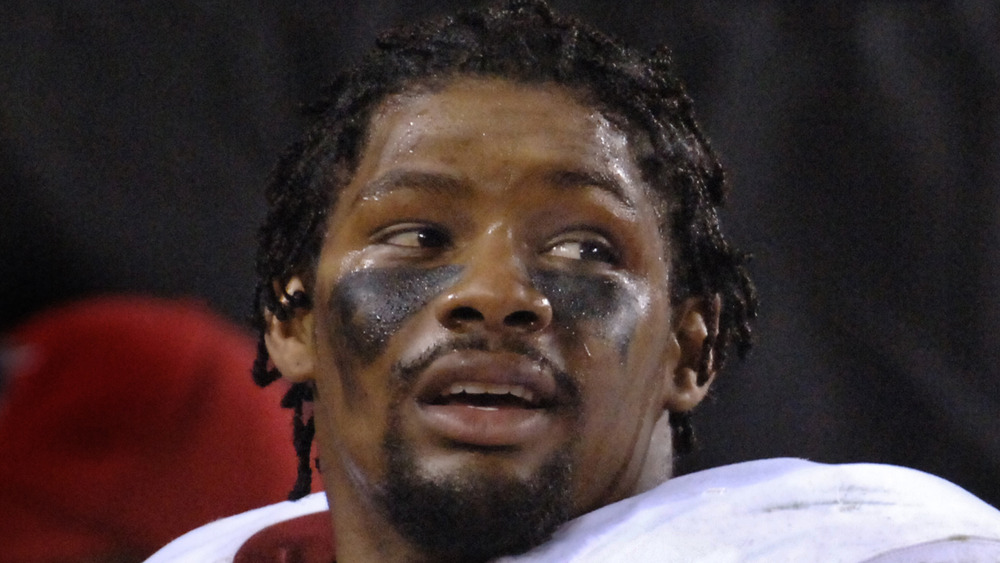 Al Messerschmidt/Getty Images
As per NBC Sports, Sean Taylor suffered a brutal end at the hands of burglars who invaded his home on Nov. 26, 2007. The invaders shot Taylor, causing fatal injuries. The news story generated a lot of buzz, and there were conflicting stories about what could've happened. For a while, at the hospital, Taylor's loved ones thought that he would make it — he had briefly moved his hand. Sadly, just a few hours later, the athlete died from his injuries. He was only 24.
Taylor loved doing what he did and implied that it was almost surreal. He spoke about life as a footballer and said, "...It's almost like you play a kid's game for a king's ransom." The legend was described as a shy and reticent public personality who didn't enjoy being in the limelight. He was nevertheless a talented player who made a mark during his time on the field.
As per ESPN, five men from Fort Myers were charged for Taylor's murder. The man who shot Taylor was handed a prison sentence of 57 years. One of the attorneys from the case said that Taylor tried his best to take care of his family, losing his life in the process. He said, "They [Taylor's killers] kicked the door in and they shot him and killed him, for no good reason."
Stanley Wilson has had a tough battle with drugs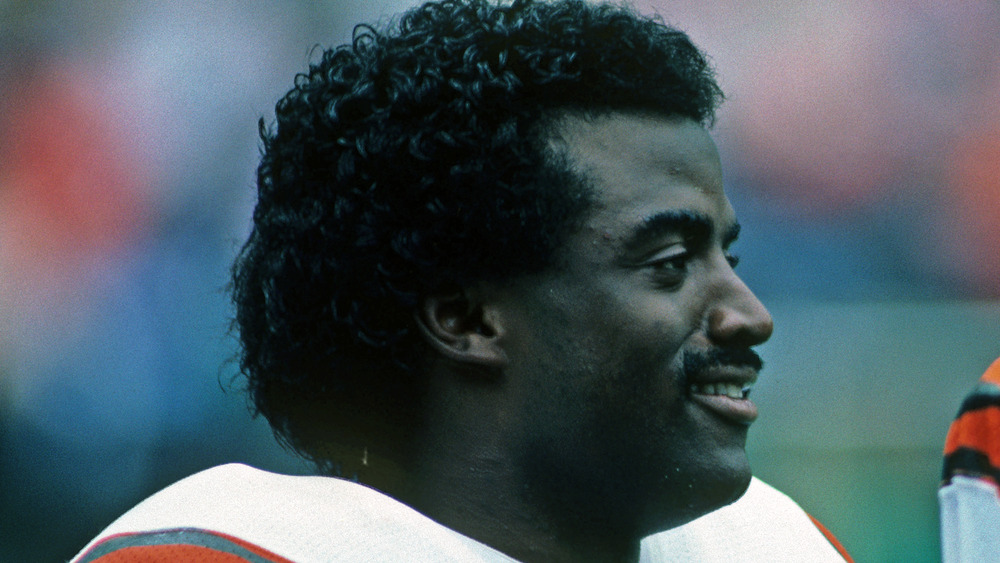 George Gojkovich/Getty Images
Stanley Wilson from the Cincinnati Bengals let his team down when he went back to his old drug habit right before the start of the Super Bowl XXIII in 1989. According to Sportscasting, this was a huge blow for the entire team that had struggled to progress in the first place. While he had been a promising player, his vice was a huge obstacle. In fact, Wilson was barred from two separate seasons because of his drug habit. If Wilson had been around for the Super Bowl, his team may have had a solid chance at winning a title.
For a while, Wilson definitely seemed like he had kicked his habit for good and was even working on his autobiography. Things took a turn for the worst when the player was discovered on a bathroom floor by his coach. This led to the NFL making a decision to ban Wilson from the game. Wilson's team members were incredibly hurt and felt disappointed by everything that went down.
Dan Williams lost his dad in an unprecedented incident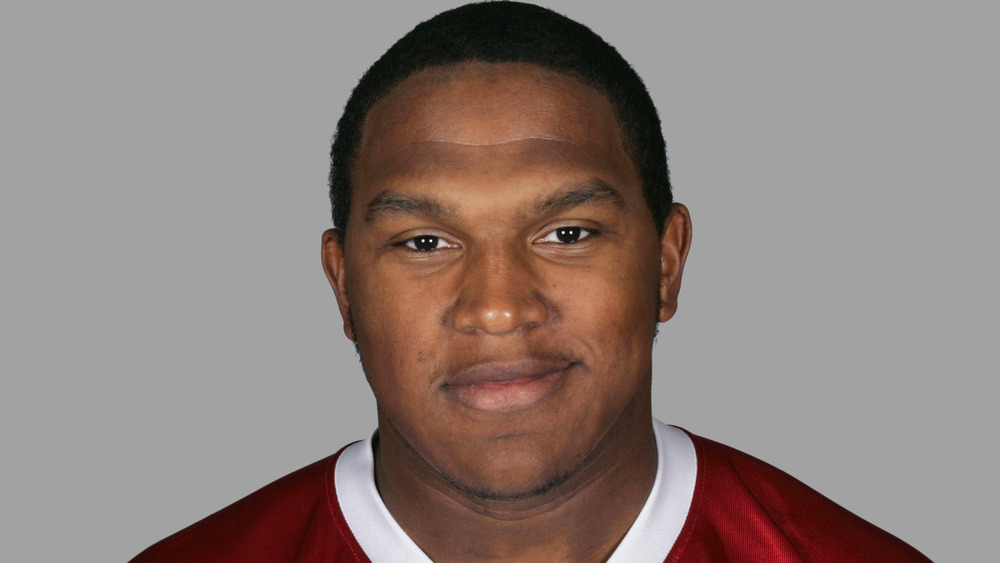 Handout/Getty Images
Dan Williams from the Arizona Cardinals had to live through a nightmare when he lost his father in an accident in 2013. According to USA Today, Dan's father, Thomas Williams, was with his wife and Dan's sister to watch Dan play in a match against the New Orleans Saints. Thomas' wife was behind the wheel when the accident took place. Dan was devastated by his loss, and when he returned to the field, he shared his pain and said, "I'm doing a lot better. Any time you lose a parent, it's definitely a tough loss. But I just count my blessings that my mom and my sister (are) OK and they're doing all right. God just had a different plan for my father."
It was understood that Dan's father didn't have his seatbelt on when the car ran off-course and toppled over a bridge. Dan said that when he went to the site himself and saw the condition of the family car, he couldn't help but be thankful that his mom and sister made it. Dan also said that his father was the kind of person who had a definite impact on people around him, and that his tragic death had been painful for many to digest. Dan said, "When I had to tell people that he passed, people cried right there in front of me. That's the type of guy he was."
Warrick Dunn lived with depression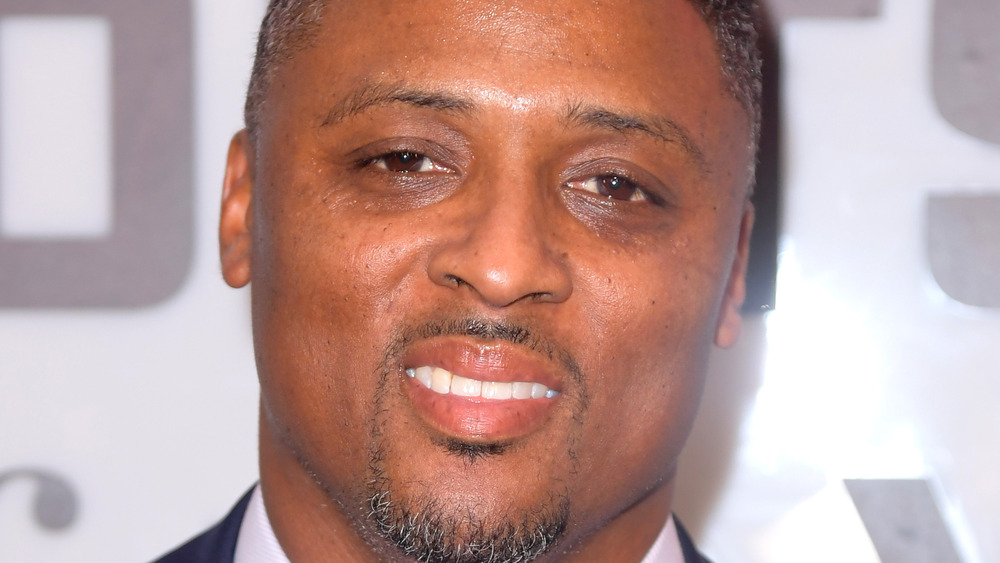 Michael Loccisano/Getty Images
For NFL player Warrick Dunn, mental health struggles were very real and something that he had to come to terms with. According to NFLPA, Dunn witnessed tragedy early on in his life when he lost his mom when he turned 18. His loss meant that he had to grow up really fast and figure out a way to take care of his siblings. While he managed fine on his own, he realized that his past demons were catching up with him when he was haunted by depression as a successful football player. 
The athlete was candid about his mental health struggles when he said that he neglected himself while looking after his siblings. He'd also not come to terms with the fact that a man had shot and murdered his mother. When he decided to confront his personal battles and seek help for depression, he realized it wasn't as simple as it seemed. He said, "I got to the point where I thought counseling can put together the pieces that will bring my life back together. And it's not a quick fix. Counseling takes a while and it took me six months to a year before I really started seeing any true progress."
Joe Delaney drowned in an accident
NFL player Joe Delaney was killed under tragic circumstances in 1983. According to The Kansas City Star, Delaney had dived into a pond to rescue kids in distress. Delaney and the two kids didn't survive, but the third child did. Delaney made an attempt to save the children despite the fact that he didn't know how to swim. Men at the scene tried their best to save him. In fact, the player had a pulse when he was rescued. Unfortunately, they couldn't wake him up, and he died at a medical center. A nurse who went to take a look at Delaney's ID was taken aback by what she saw. She said, "Do you know who this guy is? This is Joe Delaney, the football player."
Reports about his death were confusing for a long time as people came up with different theories. A local police officer, Marvin Dearman, urged others to honor Delaney's memory. He said, "The people of Kansas City should be proud that he was a Chief, and they should always remember him."
Jim Kelly lost his kid to a deadly disease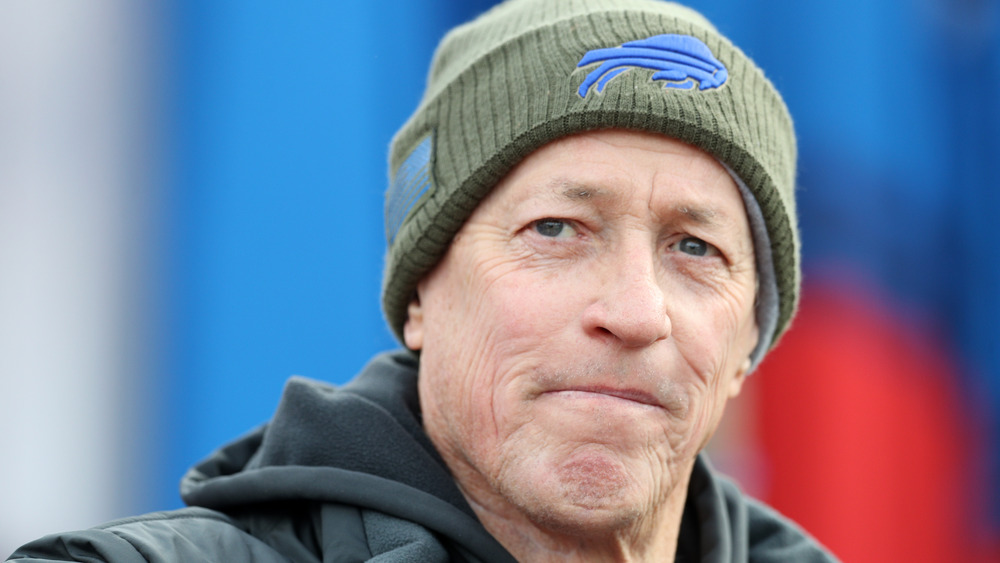 Bryan M. Bennett/Getty Images
NFL legend and famed quarterback, Jim Kelly hasn't had an easy, stress-free life. According to Yahoo!, the footballer has known both happiness and immense pain. He saw his team, the Buffalo Bills, struggle through the Super Bowl and lose for four years in a row. "We did it four years in a row and did not win. But the thing about that was the resiliency, the togetherness — we are such a close-knit family. We never gave up," Kelly said. 
Things got much more challenging for the athlete when his infant son was initially diagnosed with cerebral palsy in 1997. His condition got worse when doctors realized that Kelly's son, Hunter, actually had a deadly illness called globoid-cell leukodystrophy. His life expectancy was "less than a year." Kelly didn't give up hope and did what he could. His son lived until 2005 and died when he was 8-years-old. Kelly said that this was incredibly hard to bear. "This was the lowest point of my life," he said. 
The next few years were equally tough as Kelly fought cancer and went through several treatment options. He has managed to remain positive despite everything. Kelly said, "...It's a journey of perseverance. I have found love all around me and that is a gift."
Vincent Jackson's death was sudden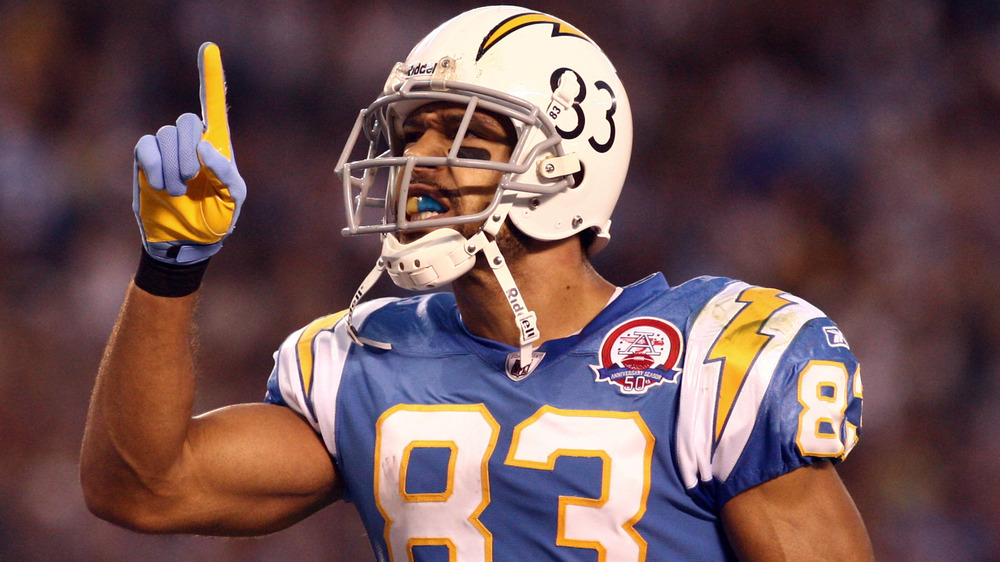 Donald Miralle/Getty Images
In February 2021, NFL legend Vincent Jackson was discovered dead in a hotel room. According to People, the NFL player had a big heart and often spent his free time supporting military families. He was 38 years old. Sheriff Chad Chronister paid tribute to Jackson and said, "My heart aches for the many loved ones Vincent Jackson leaves behind, from his wife and children to the Buccaneers nation that adored him."
As reported by ESPN, the Hillsborough County Sheriff's Office announced that Jackson could have been battling severe alcoholism. As per The Guardian, Chronister's statement was devastating, saying, "Unfortunately, he suffered from chronic alcoholism. Again, just tragic. We haven't gotten the toxicology report back, so can't say with any certainty that was it. But a lot of longstanding health conditions that contributed to his passing because of some alcohol abuse."