How Korn's James Shaffer Lost Part Of His Finger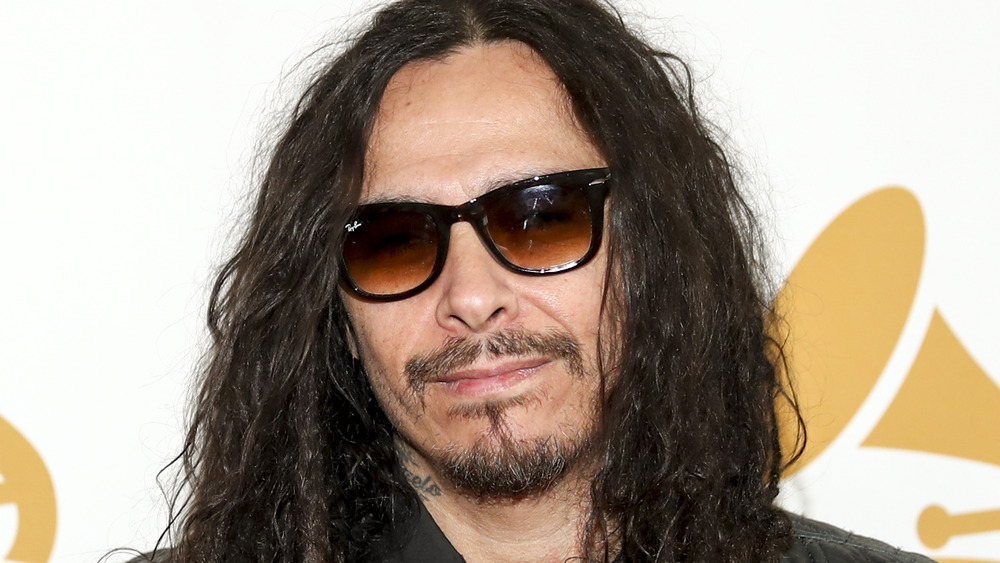 Rich Polk/Getty Images
Korn has never been a band to shy away from the dark. Over the course of their long careers, the pioneers of abrasive, down-tuned metal have created soundscapes that work in tandem with the tortured lyrics that singer Jonathan Davis has become so known for. Interestingly, one of the more gruesome stories connected to the band took place before its existence and was also one of the catalysts for the group's eventual formation.
Before guitarist James Shaffer — better known by his stage name, Munky — picked up his instrument of choice, he was prone to underage drinking and often found himself falling into trouble. Eventually, his penchant for rebellion caught up to him when he severed the top of his left index finger in the chain of an ATV. According to IMDb, the incident took place when Shaffer was attempting to sneak out of his home to head to a party and tried to silence the noise of the chain with his finger.
After reconstructive surgery, Shaffer's surgeon recommended that he begin playing a musical instrument to aid his recovery. Even as a child, Shaffer was a fan of heavy music like Black Sabbath, so it's no surprise that he decided to take up the guitar — a decision that would have a significant effect on the rest of his life.
Shaffer's accident led to many unexpectedly positive things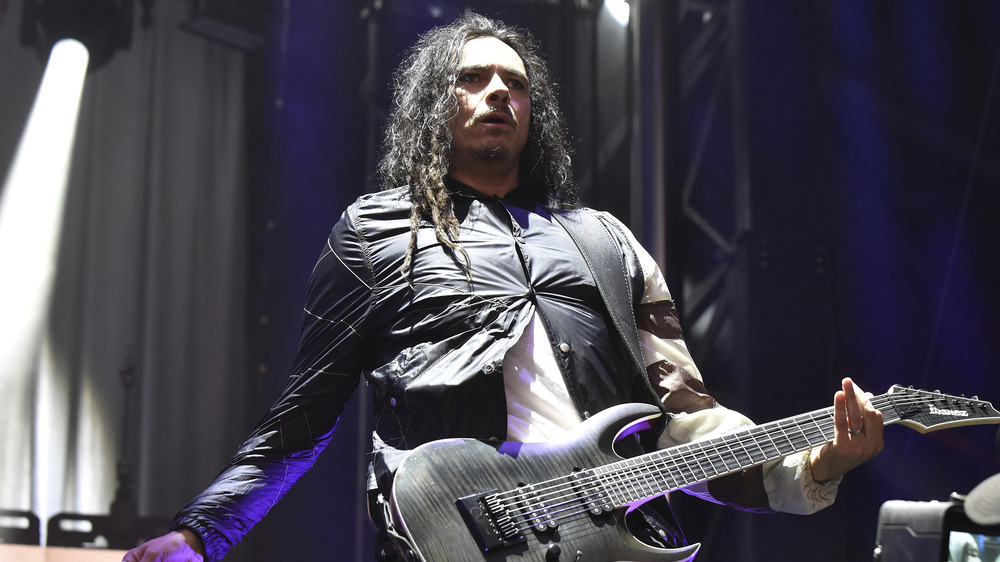 Tim Mosenfelder/Getty Images
Even the most negative life events can have unexpectedly profound effects, and the grisly accident that shifted Shaffer's childhood trajectory is no different. In addition to paving the way for the hobby that would kick-start his career, Shaffer's injury gave him something in common with one of his heroes — Black Sabbath guitarist Tony Iommi.
"He cut his finger off, I cut my finger off, and he's a guitar player and there's a lot of respect," Shaffer said during an interview with Loudwire.
The injury was not just transformative for Shaffer, either. As a Kerrang! piece revealed, the injury also inspired The Mendenhall Experiment guitarist Brandon Mendenhall, who saw the Korn legend's story as a reason to continue pursuing his dreams of playing guitar despite a paralyzed left hand due to cerebral palsy.
Eventually, Mendenhall was able to live his dream of meeting Korn. According to the guitarist, Shaffer encouraged him to continue playing his instrument in the face of the perpetual adversity he faces from his movement disorder. As reported by Ignite Music Magazine, the pair went on the jam in the studio together for a recording session that led to The Mendenhall Experiment's 2020 song, "Prosthetic."