Rory McIlroy Is Worth A Lot More Than You Think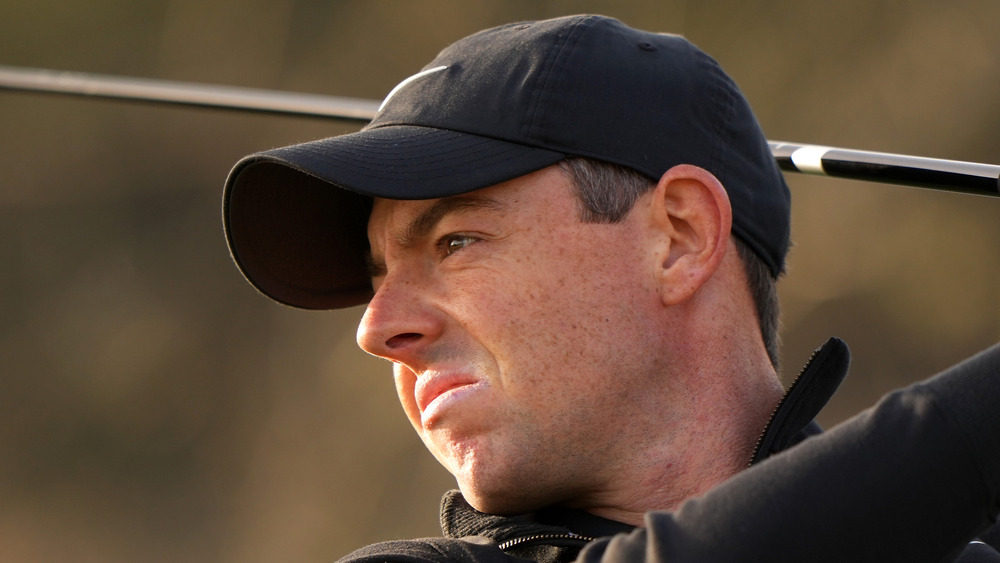 Darren Carroll/Getty Images
Ever thought that a golfer would put in enough gym time to make Terry Crews proud? Rory McIlroy's got you covered on Twitter. Ever balk at the notion that a golfer is an "athlete"? Yeah, Rory thinks otherwise, as the Team Buildr blog shows. Think that golf is only for pudgy old folks with an overabundance of disposal income and whose guts sag over low-slung beltlines? Check out his interview on the Golf Channel (also on Twitter), where McIlroy talks to Florida teens about health, nutrition, and One Direction. 
McIlroy, in fact, just might be the kind of golfer that golf needs to be, dare we say, cool. His story began in Holywood (not that one), North Ireland in 1989. By all accounts he was a child prodigy who as a toddler, per the Rory McIlroy website, played with "a plastic golf club mimicking his father's swing." He was obsessed, in fact, and his mom worked overnight factory shifts, and his father three jobs, to support their son's drive (puns!); this might help explain Rory's self-described sense of hyper-competitiveness, which he openly discusses on the Golf Channel. In another interview on YouTube he states, "I always thought I was special. I always thought I was going to be the best player in the world." Yet, his self-belief and subsequent success haven't gone to his head, and he remains beloved not only in his home country, but worldwide.
So how much is Rory McIlroy, international golf superstar, exactly worth?
Lots of winning, cash, and sponsorships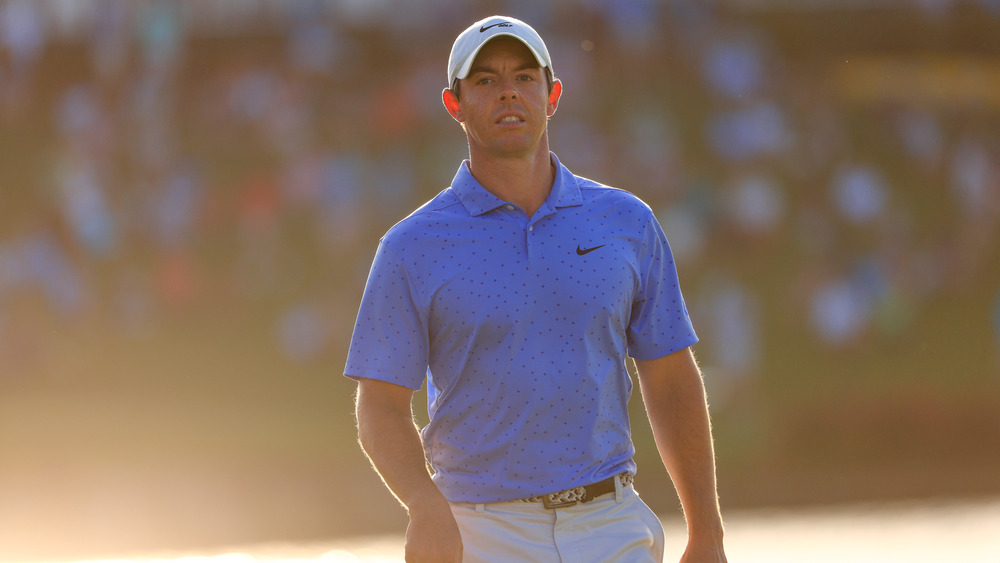 Mike Ehrmann/Getty Images
It only took five years, from 2007 when Rory first turned pro, to 2012, for him to achieve his childhood vision of becoming the number one ranked golfer in the world, as explained on Britannica. He was a mere 23 years old. At present, as PGA Tour shows, Rory's litany of trophies, prizes, and victories, including 18 PGA Tours and nine international victories, goes on and on. From his tours, his direct earnings approach nearly $55 million. In 2019 at the FedEx Cup, he won the highest single payout for a tour in golf history, $15 million, per Business Insider.
Of course, that's not the end to the story of Rory's monetary glory. According to Sportscasting, Rory is worth an overall total value of about $122 million. Much of it is due to sponsorships, particularly his deal with Nike worth about $200 million total (paid out over time). Rory's "appearance fee" — how much money he gets paid simply for showing up at a tournament — is $2 million. This means if he does nothing but roll into a tour in his Bentley, Audi RS6, or Lamborghini LP 560-4 (he has all three, per the Bleacher Report), he gets paid more than many folks will see by scrimping, saving, and investing over their entire lives.
Fear not. Rory puts his money to good use. Even before buying his mansion in Florida, he bought his supportive parents a mansion in Hollywood (not Holywood).
(According to The Augusta Chronicle, this year's Master's Tournament begins April 8.)