How Much Is AJ Styles Worth?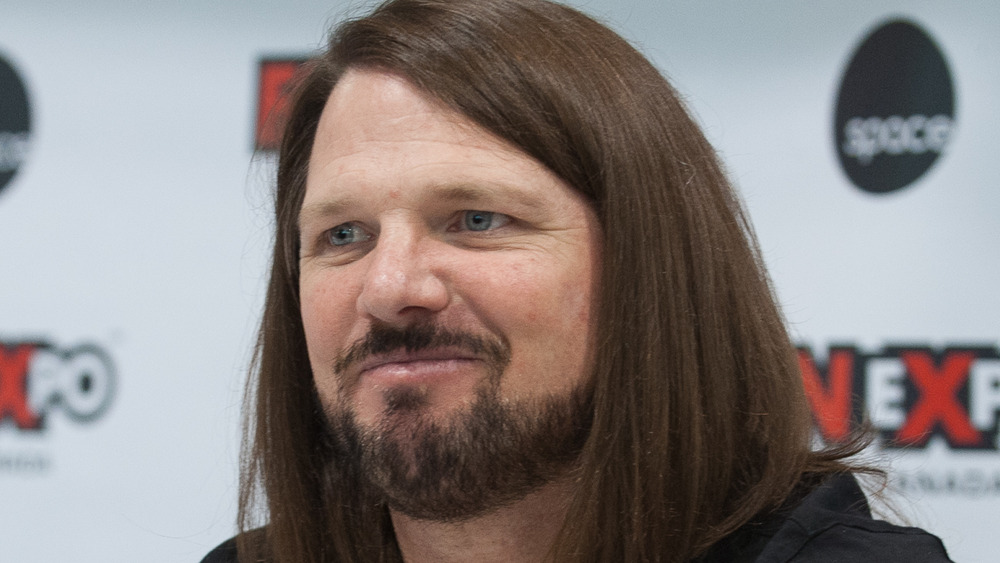 Che Rosales/Getty Images
It was a long time coming for one of the most talented pro wrestlers who, at that point, had never competed full-time in the WWE. But at the 2016 Royal Rumble, AJ Styles finally made his official debut for the company at the age of 38, and he hasn't looked back since. In the five years that followed, he won two WWE Championships and had notable feuds with top stars such as John Cena, Randy Orton, and Shinsuke Nakamura, and even at the age of 43, he is still being booked as a top-tier talent on the Monday Night Raw brand. It also seems that he has his sights set on some tag team gold as well, as he and his giant bodyguard, Omos, are set to challenge The New Day for the Raw Tag Team Championships at WrestleMania 37 in April 2021, per Fox Sports.
Given his success as a WWE Superstar and the years he spent before that working for various other promotions, it shouldn't shock anyone that Styles has come a very long way financially since the time he was juggling an independent wrestling career with part-time jobs mowing lawns and driving ambulances, as he told the Spencer Daily Reporter in 2009. Here's how much AJ Styles is worth after more than two decades doing phenomenal things — no pun intended — in the wrestling business.
AJ Styles is making big money in WWE, but for how much longer?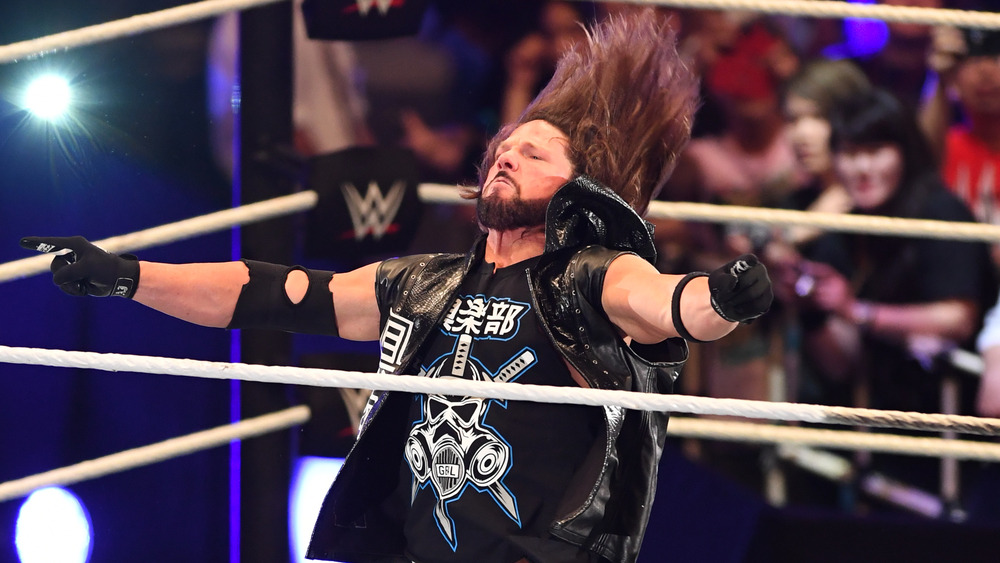 Etsuo Hara/Getty Images
According to Celebrity Net Worth, AJ Styles is estimated to be worth approximately $6 million, which isn't bad at all considering how long he's been in the business and how many companies he had wrestled for before signing with WWE in 2016. The man often known as "The Phenomenal One" truly broke out as a major star in TNA (now Impact Wrestling), where he had an 11-year run from 2002 to 2013 and won a plethora of titles, including a combined five world championships. He also had stints in promotions such as Ring of Honor and New Japan Pro-Wrestling prior to his move to WWE.
Being worth $6 million is nothing to sneeze at, but there's a chance that figure may go up in the foreseeable future if Styles keeps making big money in WWE. According to the Mirror, he was the company's fifth highest-paid male wrestler in 2020, having earned $3.5 million that year. However, it's not clear how much longer he'll be performing in the squared circle, as he told Newsweek in 2019 — not long after he signed an extension with WWE — that the deal he had inked would be his last before he retires as an active wrestler.
Additionally, Styles operated a Twitch gaming channel and had plans to launch a podcast there before WWE chairman Vince McMahon — concerned that his performers were earning a lot of extra dough on the side — banned wrestlers from using their likenesses on third-party platforms in 2020, per Sportskeeda.