Helge Fossmo: What Happened To The Pastor Who Had His Wife Murdered?
One of the most notorious murders to happen in Sweden, a country not exactly known for its high crime rate, was the murder of Alexandra Fossmo. What made it sensational had to do with the fact that she was killed on the orders of her husband, a pastor.
Helge Fossmo had manipulated Sara Svensson, his children's nanny, to shoot his wife and attempt to kill a neighbor in 2004 in the small town of Knutby in Sweden. Knutby was home to a Pentecostal community started by Fossmo and a woman named Asa Waldau. While not a cult, the community did have some very strict rules. According to the Irish Times, Waldau was called the Bride of Christ, and both pastors strictly regulated people's sexual behaviors.
Fossmo married Waldau's younger sister, his second marriage; his first wife had died in mysterious circumstances. But Fossmo became attracted to Svensson, who had come to Knutby with her husband. After Svensson and her husband split up, Fossmo found ways to keep her near him, eventually hiring her as a nanny. They also began sleeping with each other. At some point, Fossmo claimed he was sick and made Svensson nurse him back to health, which did not sit well with the community. Svensson said she was kept as a slave.
At some point, Svensson began receiving anonymous text messages telling her to kill Fossmo's wife and a neighbor whose wife was having an affair with Fossmo. She did as she was told.
His appeals were denied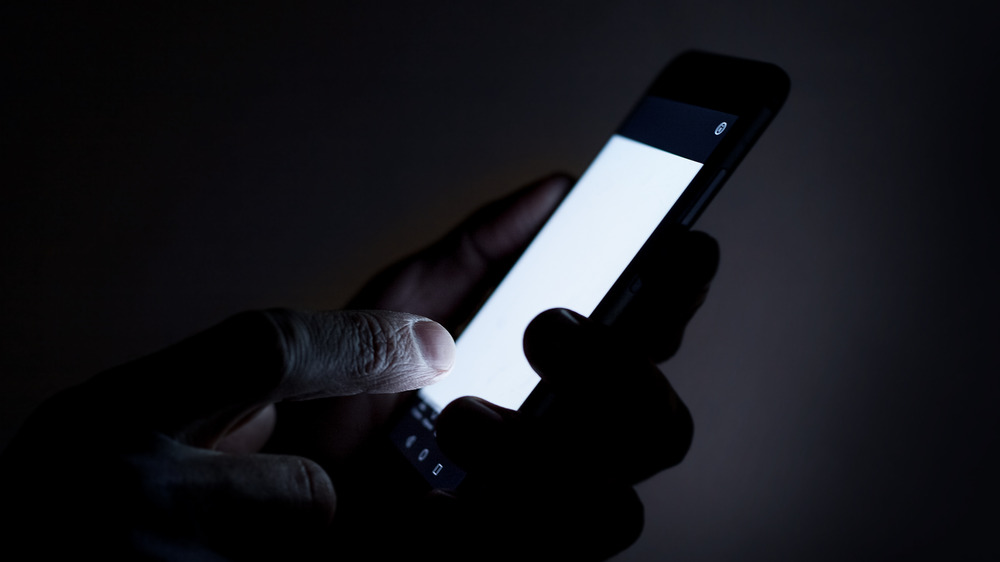 Shutterstock
It turned out the texts were from Fossmo, manipulating Svensson to do his bidding. The BBC reported Fossmo was found guilty of inciting Svensson to murder and was sentenced to life imprisonment. He was acquitted of the murder of his first wife. The pastor tried to appeal, but even the European Court of Human Rights declined to hear his case. Svensson, on the other hand, was declared mentally unfit and was placed in a psychiatric institution. She was released in 2011.
In 2006, Fossmo gave an interview admitting his guilt, said The Local. He said that he was responsible for Svensson's actions and seemed to indicate others were involved in the crime. Despite this, authorities declined a retrial. Fossmo claimed he has since reformed and even got married again in prison. EN24 noted Fossmo remains in jail and will not be able to apply for parole until he has served 24 years in prison.
And what about the cult Fossmo headed? EN24 said it disbanded In 2018, and several of its leaders were convicted of sexual assault.
According to TV Web, a five-part docuseries examining the murder case, titled "Pray, Obey, Kill," streams on HBO and HBO Max starting April 12.