Actors Who Refused Huge Star Wars Roles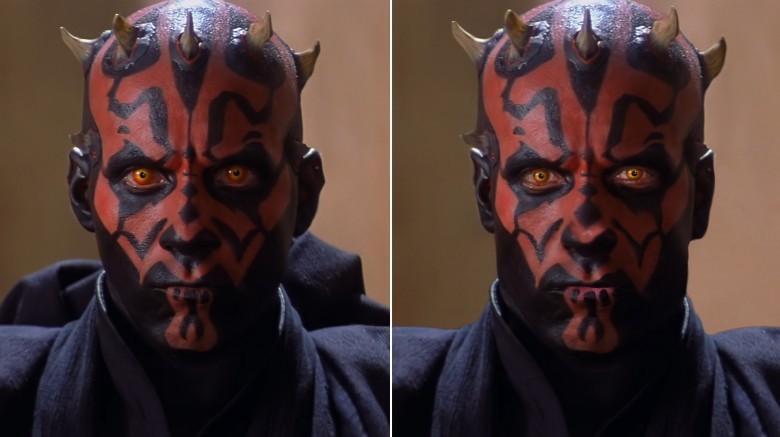 Branden Stall for Looper
There have been quite a few actors who've turned down the chance to appear in Star Wars, for one reason or another. Here's a sample of what could have been: Before Ray Park portrayed the virtually silent Darth Maul in Star Wars: Episode I – The Phantom Menace, Benicio del Toro was expected to appear as the devilish Sith in the film but reportedly walked away after most of his lines were cut from the script, whittling the part down to a few lines and some slick double light-saber wielding techniques. Perhaps his decision was wise, though, because while Maul has yet to return to the films, Del Toro has since gotten a second chance at the franchise by way of Star Wars: Episode VIII, in which he'll play an "intergalactic villain" role—hopefully one with some actual dialogue.
We've done a little Photoshop to show you what del Toro might have looked like as Maul—that's him on the right.
Sylvester Stallone
Of all the actors who could've been Han Solo if Harrison Ford was too busy fixing roofs to audition, Sylvester Stallone is probably nowhere on your list. The guy who breathed life into Rambo and Rocky just doesn't look like a scruffy nerf-herder, and that's not just us saying so: Sly realized it as well.
As he recounted on The Tonight Show With Jimmy Fallon back in 2014, Stallone was one of many, many actors who auditioned for Star Wars. He read for the part of Han Solo but almost immediately realized that George Lucas and the rest of the casting crew weren't having it. As he described it, even before he started to read they reacted badly with, "guy, you're really ... yeah, you're ... um ..." and Stallone knew, without reading even one word of the script, that he wasn't getting the part. So he essentially rejected himself, telling them, "Let me just make it easy for you: I would look like crap in Spandex, leotards, and a ray gun. I get it, guys in space don't have this kinda face." And with that, Sly in Star Wars officially became a non-thing. Of course, 40 years later, Sly joined Guardians of the Galaxy Vol. 2 as Ravager Stakar Ogord, proving that guys with that face can make it in space after all. Never give up on your dreams, kids.
Burt Reynolds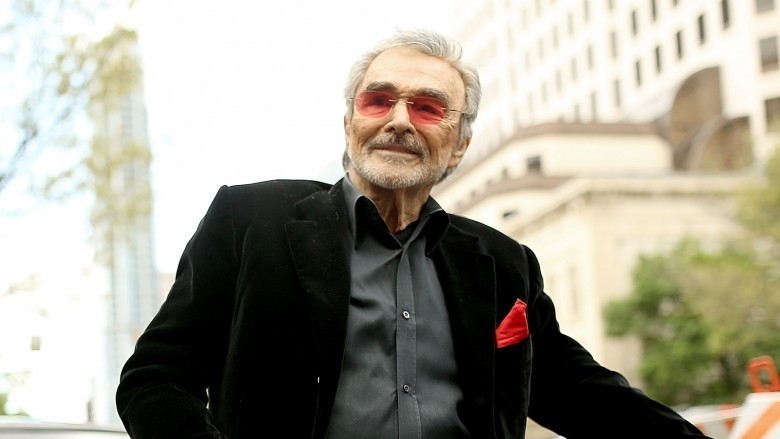 Getty Images
Burt Reynolds has certainly suffered no shortage of work due to his decision to skip out on 1977's Star Wars—in fact, one of his most memorable appearances, as Bandit in Smokey and the Bandit, dropped just days after the first installment of the series hit theaters. Reynolds was reportedly originally offered the role of Han Solo, which of course ultimately went to Harrison Ford, and he explained on Good Morning America years later that he really didn't have a good reason to do so. "Yeah, I was busy," he recalled. "But, no, I wasn't so busy I couldn't have done it." While Reynolds didn't give an exact justification as to why he declined the role, he did say that the production locations might've had a little something to do with his decision, saying "I used to pick them by 'Where is this being shot.'" Perhaps if someone had told him about that Tunisian Death Drink in advance he might've reconsidered the opportunity, but que sera, sera.
Al Pacino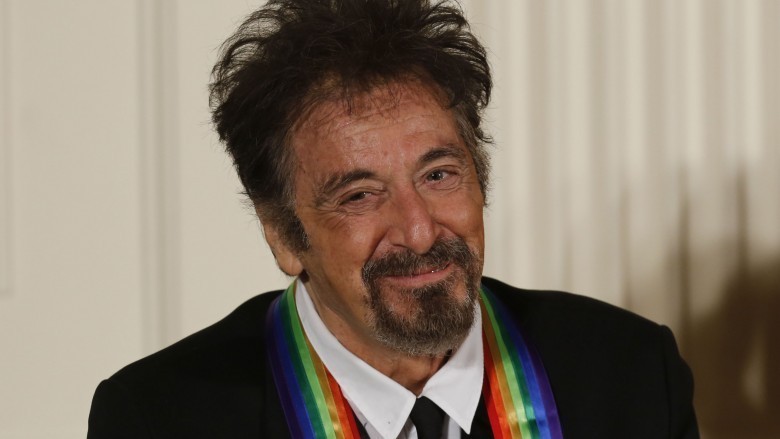 Getty Images
Another big-timer who declined the chance to play space cowboy was Al Pacino, who'd already earned four Oscar nominations for his work in the first two Godfather films, as well as Serpico and Dog Day Afternoon, by the time he was offered the role. Years later, he explained his decision to decline the opportunity by telling MTV News in 2014 that it was really just a matter of picking and choosing between a wealth of opportunities. "It was at that time in my career where I was offered everything. I was in The Godfather," he explained. "They didn't care if I was right or wrong for the role, if I could act or not act." He added that he also didn't quite understand the complex script and that he later regarded his decision as "another missed opportunity."
Kurt Russell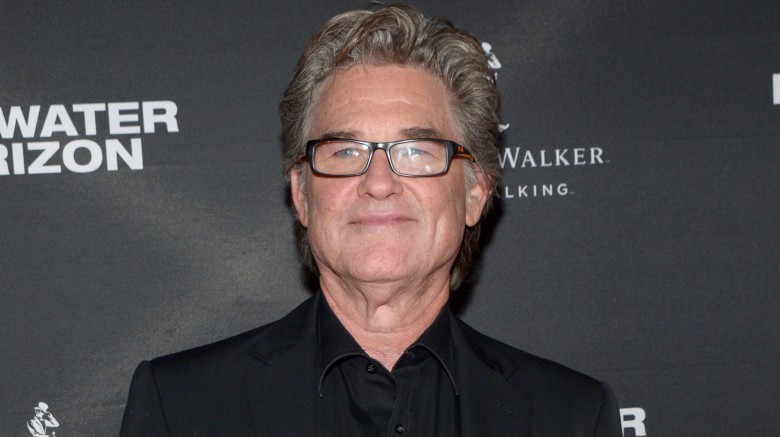 Getty Images
Kurt Russell also had a shot at journeying out to a galaxy far, far away in his youth. The actor originally read for the part of Han Solo, too, but walked away after securing a part in his TV series The Quest, which lasted just a season. He told Vanity Fair in 2015 that he doesn't regret the decision, saying, "As an actor you can't dwell on those things or you'll go crazy. Things happen for a reason and I'm happy how things turned out in my career. My life and career may have been different, maybe for better or for worse, if I did Star Wars, but you can't focus on it. You move on."
Gary Oldman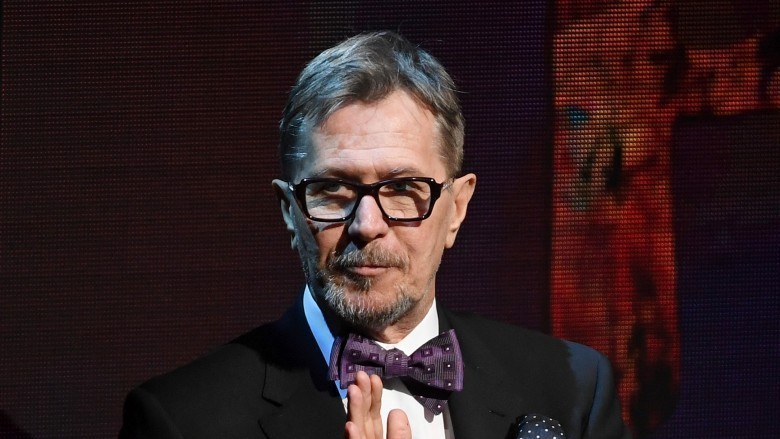 Getty Images
Yet another actor who walked away from the Star Wars prequel trilogy was Gary Oldman, who was hired to voice the Jedi-hunting cyborg General Grievous, but ultimately departed due to studio conflicts over his union association. Oldman was expected to appear in Star Wars: Episode III – Revenge of the Sith, but explained his decision to vacate the role through a rep, who said, "Gary was offered, and agreed to perform in the film, in fact he was excited and looking forward to the work. The snag that made it impossible however is that this film is being made as a non-SAG (Screen Actor's Guild) film. George Lucas and gang agreed to hire Gary Oldman if he in fact would become a union buster, and perform work illegally overseas. As a resident of America, and also a member of SAG, out of respect and solidarity with the other members, he could not and would not consider violating his union's rules." The role ultimately went to Matthew Wood, who'd already voiced various characters for both of the other prequels and returned for other voiceover roles in The Force Awakens.
Jim Henson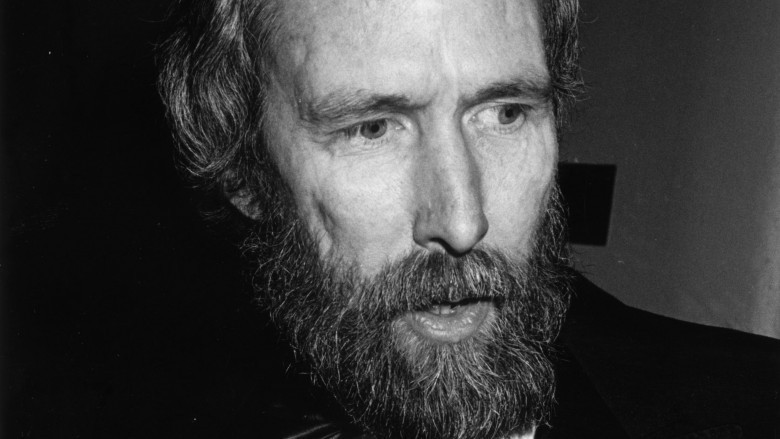 Getty Images
Master puppeteer Jim Henson is owed some serious credit for the very existence of Yoda because during the making of Star Wars in London, The Muppet Show was being filmed across the street, and that's when Lucas saw an opportunity to work with Henson on a puppet-like character. Lucas reportedly consulted with Henson during the creation of the special effects-enhanced Yoda (the same tech which would later come in handy for Henson's own The Dark Crystal and Labyrinth), and he even offered Henson the role. Henson was already pressed for time with his own projects, though, and turned to frequent collaborator Frank Oz with the opportunity to star in The Empire Strikes Back in his stead. As Oz remembered, "Jim called me into his trailer ... and showed me a sketch of Yoda—and it felt right. Sometimes you have to work at something before you have that feeling, but this felt really good." History, the rest is.
Christopher Lee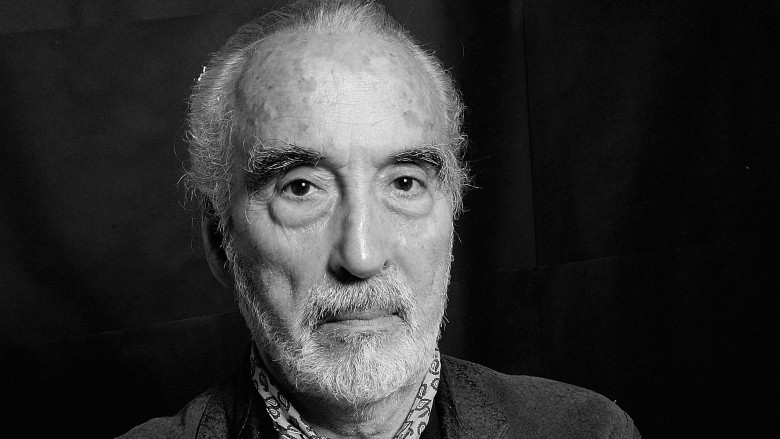 Getty Images
Long before he became Count Dooku in Star Wars: Episode II — Attack of the Clones, Christopher Lee was originally offered the role of Grand Moff Tarkin in the original installment, A New Hope. Interestingly enough, the role ultimately went to Peter Cushing, his frequent co-star, fellow Hammer Horror legend, and close friend. Although he might've been apprehensive about joining the series the first go-round, he later said that he joined the prequel trilogy because of his admiration for the imagination that went into the movies. He told Teekay-421 (via TheForce.net), "I naturally was amazed at the brilliance of George Lucas. You have to remember that in the case of a film like Lord of the Rings, they were taken from books that had already been written. What makes Star Wars so extraordinary is that all the stories, the special effects, the whole concept, comes from the mind of one man: George Lucas. The books come afterwards. The vision is quite amazing."
Toshiro Mifune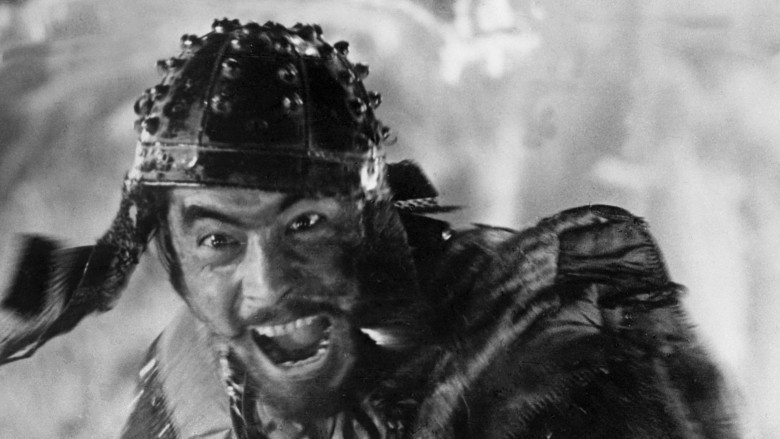 Getty Images
It's no secret that Lucas was inspired by Akira Kurosawa's films when he constructed his Star Wars universe, so perhaps it shouldn't be too surprising to learn that he originally tried to recruit one of the director's biggest alums to appear in his original installment to the franchise.
Toshiro Mifune, who'd appeared in several of Kurosawa's prized movies, was offered not one but two roles in the Star Wars series: Obi-Wan Kenobi and Darth Vader. He turned them down, his daughter revealed to The Hollywood Reporter, because "he was concerned about how the film would look and that it would cheapen the image of samurai, on which George Lucas had based a lot of the character and fighting style ... At the time, sci-fi movies still looked quite cheap as the effects were not advanced and he had a lot of samurai pride." The role of Obi-Wan eventually went to Alec Guinness, and Darth Vader was notoriously voiced by James Earl Jones, while David Prowse embodied the physical aspects of the role in the original films.
Lindsay Anderson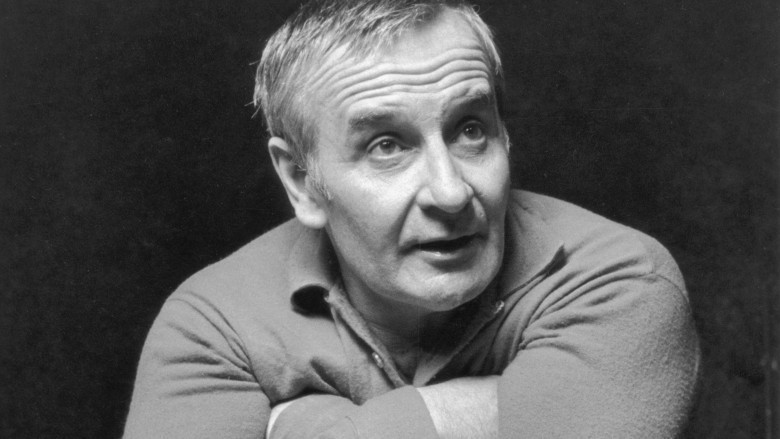 Getty Images
Before Alan Webb nabbed the role of the Emperor in Star Wars: Episode VI — Return of the Jedi, Lindsay Anderson was originally offered the part. The celebrated actor-director reportedly turned down the role over scheduling conflicts with his work at the helm of his film Britannia Hospital. Coincidentally, the film, which contended for the prestigious Palme D'or at Cannes Film Festival, starred actor Mark Hamill—who, as we all know, played Luke Skywalker in the original Star Wars trilogy.
Leonardo DiCaprio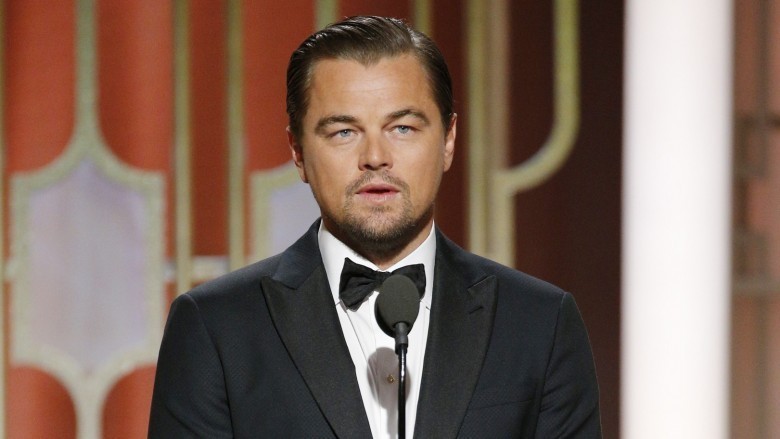 Getty Images
While Hayden Christensen would ultimately nab the role of Anakin Skywalker in Star Wars: Episode II — Attack of the Clones, it was future Oscar winner Leonardo DiCaprio whom George Lucas originally approached. As DiCaprio later told ShortList Magazine, "I did have a meeting with George Lucas about that," adding that while the director wanted him for the role, DiCaprio "just didn't feel ready to take that dive. At that point." DiCaprio has never been much of a franchise movie guy, but the prequels might've been very different if he'd made a different decision.
Denis Lawson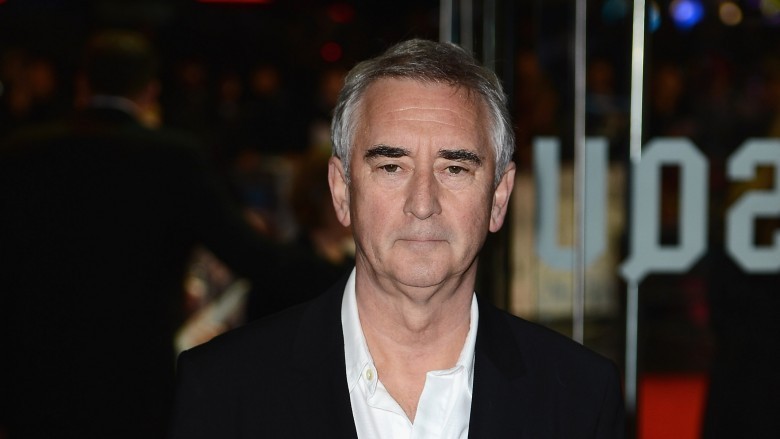 Getty Images
In an unusual case of a Star Wars veteran turning down the chance to reprise his role for Star Wars: Episode VII — The Force Awakens, actor Denis Lawson reportedly declined the chance to revisit Rebel pilot Wedge Antilles in the 2015 film because of space fatigue ... or something. The actor, who'd appeared in all three installments of the original trilogy, reportedly said at an event for his 2013 film The Machine, "they asked me but it just would have bored me." Lawson had reportedly also turned down the chance to play Antilles' ancestor in Star Wars: Episode III — Revenge of the Sith, saying, "Honestly, I made the first Star Wars film in 1976 and it doesn't really interest me. I know it's interesting to other people but I get really bored talking about it. Sorry."