What Was Wyatt Earp's Buntline Special?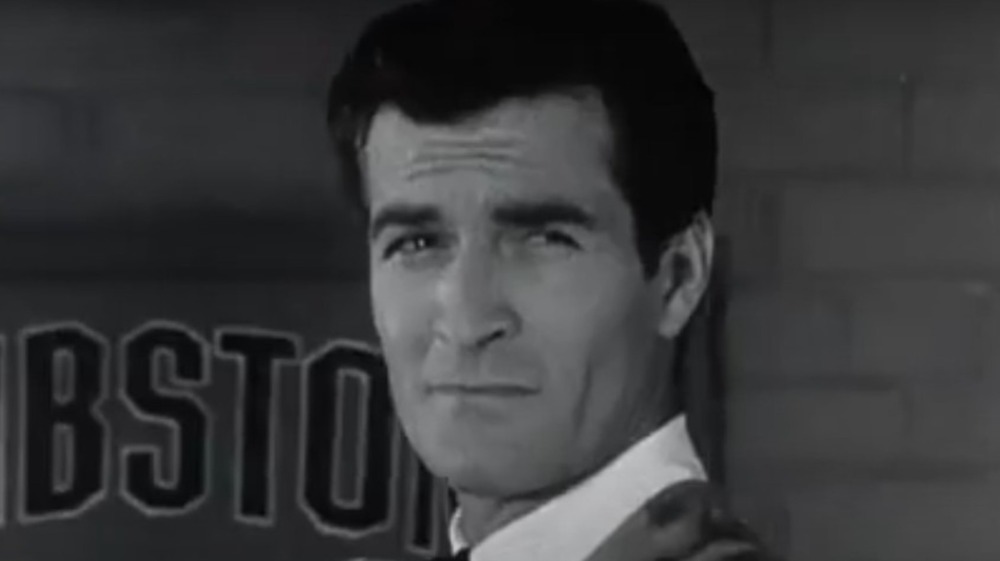 YouTube
The legendary Western lawman Wyatt Earp was made larger than life over the years through novels, film, and television. Perhaps, made even larger, was one of his signature weapons, the epic "Buntline Special," a .45 Colt single-action revolver with a 12-inch barrel. Wyatt Earp biographer Stuart Lake first coined the phrase in 1931 in Wyatt Earp: Frontier Marshal, per True West Magazine. After that, the Buntline was more notably featured on the classic television series, The Life and Legend of Wyatt Earp. Actor Hugh O'Brian (pictured above) played Earp, turning the icon into a household name while making the Buntline Special even more popular. According to the LA Times, O'Brian spent hundreds of hours practicing the quick draw, which "became a very big promotional tool ... and everybody talked about the quick draw."
Wyatt Earp's revolver would capture the minds of gun enthusiasts and children who wanted to be like their favorite lawman. However, many still wonder exactly how real the Buntline Special was.
The truth about Wyatt Earp's Buntline special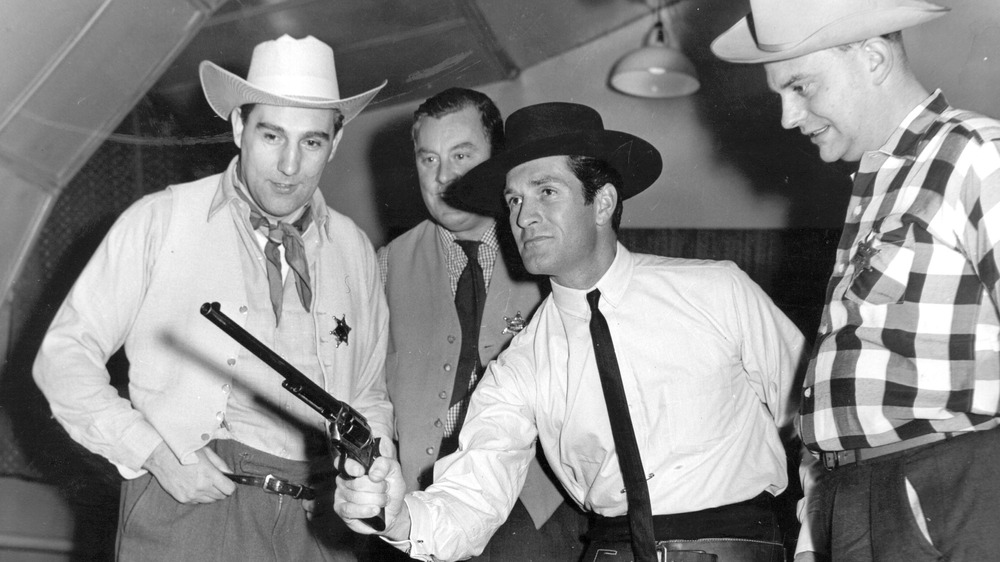 Keystone/Getty Images
According to IFA Tactical, it was first said that the Buntline Special was manufactured for Ned Buntline, who was actually a writer named Edward Zane Carroll Judson. It was later found to be manufactured by Colt as showpieces with smaller barrels, not 12 inches. True West Magazine explains that author Lee Silva believes Ned Buntline gave a 10-inch-barrel Buntline Special to Wyatt Earp, then four others to Bat Masterson, Bill Tilghman, Neil Brown, and Charlie Bassett. It was said that the guns were used as bribes to convince them to replace "Buffalo Bill" Cody, "Texas Jack" Omohundro and "Wild Bill" Hickok in his theatrical play. He also says that Colt didn't keep production records in those days, so the factory would not be able to say if Buntline ever picked up weapons from them.
IFA Tactical writes that even though there's no proof of Earp using the Buntline Special, he did sometimes prefer using long-barreled pistols. In "Wyatt Earp and the Buntline Special Myth," posted on the website of the Kansas Historical Society, William B. Shillingberg writes that while at the O.K. Corral in 1881, Earp used a Smith & Wesson .44 caliber 1869 pistol with an eight-inch barrel. That gun was also a gift, presented to him by John Clum, a newspaper editor and the mayor of Tombstone, Arizona — not Ned Buntline.
The 12-inch Buntline Special was finally, officially, manufactured by Colt in 1957 due to the popularity of the Wyatt Earp TV series.