This Is How The Gainesville Ripper Was Finally Caught
Danny Rolling, who is now known as the Gainesville Ripper for killing and mutilating the corpses of college students in the Florida town, was the inspiration for the famous Scream movies that made their mark on the horror genre in the late '90s. As Biography reported, over the course of three days in 1990, Rolling murdered five college students in a uniquely gruesome manner — a slew of crimes that screenwriter Kevin Williamson correctly thought would translate into a film.
Yet, the real story of Rolling is much more disturbing than the on-screen portrayal of his crimes. Unlike some serial killers who are raised in a loving home, Rolling was immersed in terror from his earliest years. He was abused by his father — a Korean War veteran who might have struggled with severe mental issues — and went on to develop multiple personalities as a coping mechanism for his childhood of despair.
Perhaps unsurprisingly, Rolling's life as an adult was a gradual descent into darkness. After a stint in the Air Force and a marriage that ended due to his own abusive tendencies, he wreaked havoc during a period of rape and robbery that saw him in and out of jail. Eventually, his first murder planted the seed for a slew of killings that included students from the University of Florida and Santa Fe Community College, per Murderpedia.
Rolling was already behind bars when he was caught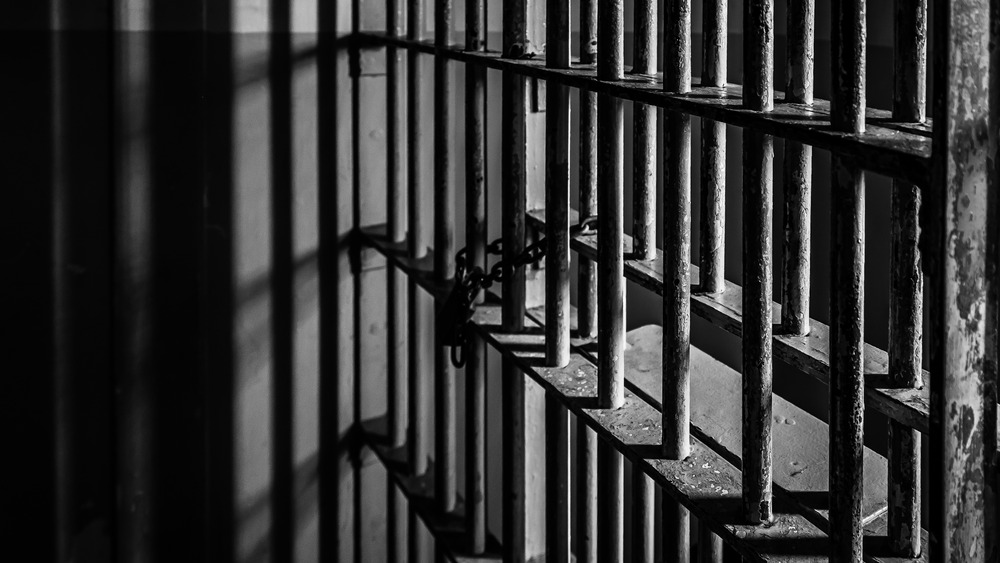 Shutterstock
The gory deaths of the students — Murderpedia reported that he cut off the nipples of one and sliced her torso down the middle — was the catalyst for a local task force. With the community in panic, the squad narrowed in on a University of Florida student who was in the throes of acute manic depression. The team ultimately dropped him as a suspect due to a lack of evidence, and Rolling would remain on the run until his life of crime came full circle and sealed his fate.
Two years after the gruesome murders, authorities pinned Rolling for the crimes while he was already behind bars for robbery. Using a tooth that was extracted from the killer as he sat in prison, Biography noted that authorities linked the killer to the DNA evidence that was obtained from the campus crime scenes. In June 1992, Danny Rolling was formally charged with the deaths of Christa Leigh Hoyt, Christina Powell, Sonja Larson, Manuel Toboada, and Tracy Inez Paules, and in 1994 he pleaded guilty to the murder of all five victims.