The Surprising Amount Of Money Griselda Blanco Was Once Worth
Before she was gunned down in a bloody public hit in her hometown, Medellín Cartel drug lord Griselda Blanco was profiting from the booming cocaine trade that permeated the 1970s and 1980s. After setting up a network that moved massive amounts of the powerful stimulant across the sea from Colombia and through a vast United States distribution chain, she began to see the fruits of her labors.
Blanco kept her money-making enterprise moving largely due to her ruthless hits on enemies. When her foes began to order hits on her, she moved to the United States. But her reign of terror soon came to an end when she was arrested in 1985 and sentenced to 20 years in prison. And while she managed to secure an early release, she was ultimately deported to Colombia, where she was later killed.
After years of paving the streets of Medellín with death — she is believed to be behind up to 200 murders — Blanco took her savagely earned blood money and funneled it into real estate.
Blanco moved into real estate before her death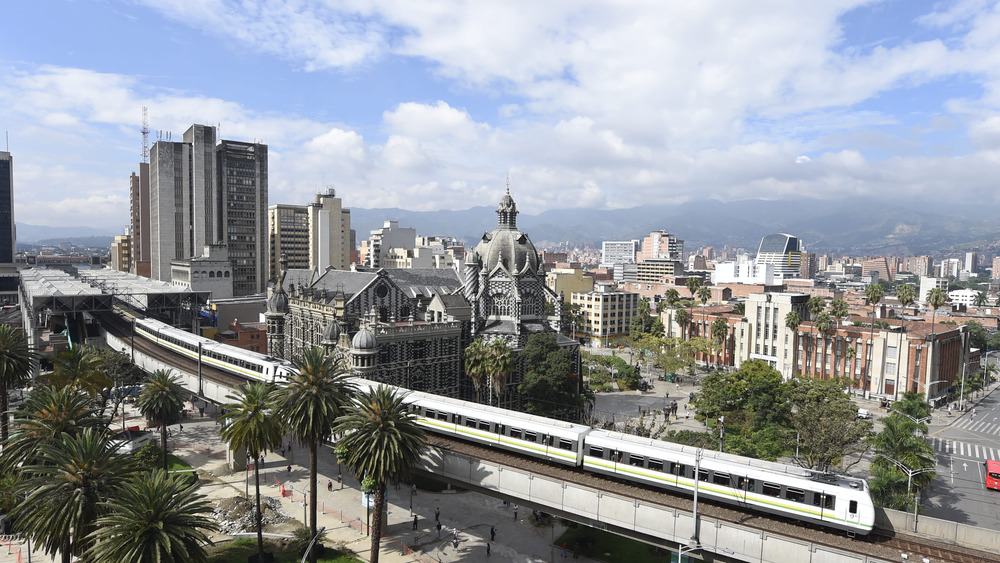 Shutterstock
Before her death, Celebrity Net Worth estimated that she owned approximately $500 million worth of property. In the wake of her death, Colombian federal law enforcement seized four properties that amounted to around $118.7 million.
According to The Guardian, Blanco was raking in tens of millions of dollars monthly from her enterprise, which was known to make drug shipments that exceeded 1,500 kilograms. At her peak, Celebrity Net Worth valued her at an astounding $2 billion and claimed that she made up to $80 million per month through her vicious trade.
As is expected from a former cartel drug lord, Blanco was believed to have held vastly more properties than were on the books. According to Celebrity Net Worth, she is believed to have held hundreds  more properties than were discovered by law enforcement.
Speaking to El País, a Colombian police officer addressed Blanco's post-prison wealth amid rumors that she was struggling financially. "Poor? Listen to this: you and I are poor. She went around driving her mazdita [a black Mazda 6] and collecting the money from the leases on the properties she still owned. She was also selling a building for 1.5 million pesos," he said.