One Of Weezer's Most Famous Songs Was A Rip-Off Of This Band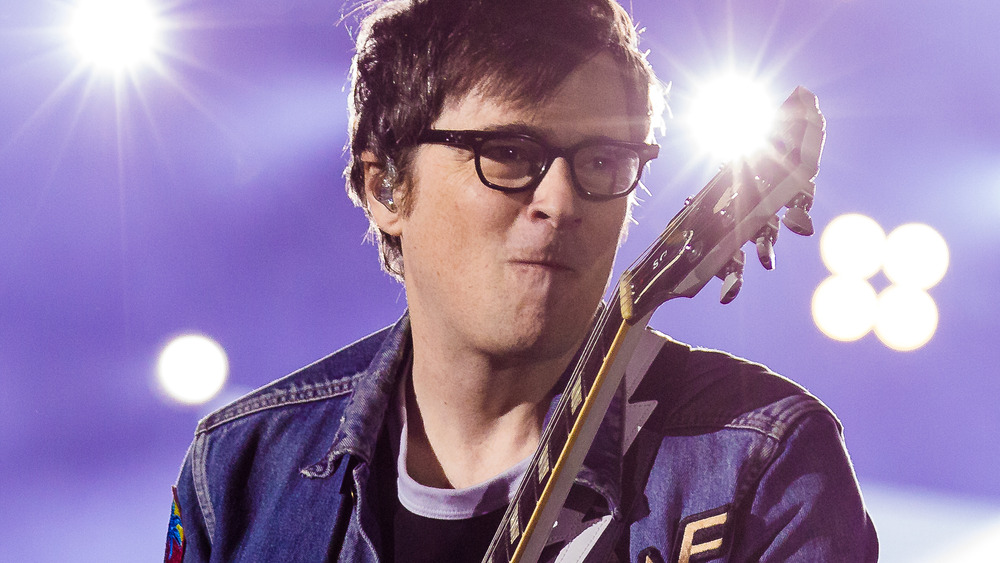 Mauricio Santana/Getty Images
They may have made numerous changes to their sound through the years, flirting with influences such as dance-pop and rap ("Can't Stop Partying" from Raditude), indie-pop (most of the Pacific Daydream album), and even going as far as to release an extremely faithful cover of Toto's 1982 hit "Africa." But one thing hasn't changed in Weezer's nearly three-decade run as alternative rock mainstays: You can always expect them to win over old and new fans with their nerdy, geeky charm, their hook-filled melodies, and their sardonically humorous and witty lyrics. And that's even taking their angst-filled sophomore release, Pinkerton, into account.
But before all the aforementioned short- and long-term genre switches, before the '80s pop culture fan service, and before the emotional anguish that drove frontman Rivers Cuomo to write the songs on Pinkerton, Weezer burst into the scene with their self-titled 1994 debut, which is popularly known among fans as the Blue Album. That release featured massive alt-rock hits such as "Buddy Holly" and "Say It Ain't So." And before those songs made it to the airwaves, they made a fairly big first impression with the album's carrier single, "Undone — The Sweater Song." By alternating soft verses with a loud chorus, the song was a great fit for the mid-'90s alternative zeitgeist. However, as Cuomo admitted, it was unconsciously inspired by a band from a completely different — and much heavier — sub-genre of rock.
Weezer's first single was an 'almost complete rip-off' of Metallica classic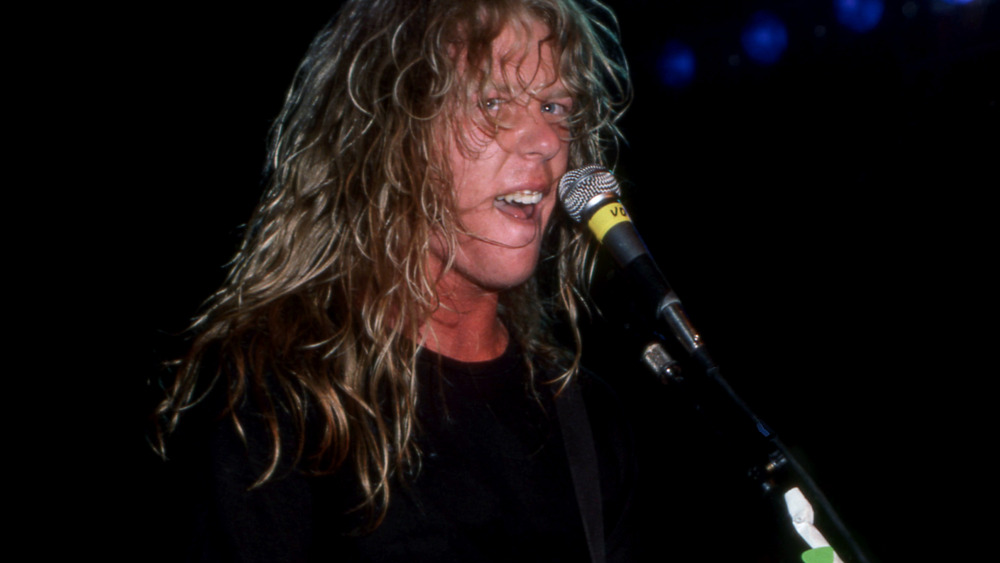 Icon And Image/Getty Images
"Undone — The Sweater Song," wasn't just Weezer's first-ever single; as Rivers Cuomo told Rolling Stone in 2009, it was also the first song he ever wrote for the band. He recalled that back when he was writing the tune in 1991, he wanted to create something that sounded like Velvet Underground. The end product, however, turned out to have more in common with the band that Velvets frontman Lou Reed infamously collaborated with on the poorly-reviewed 2011 album LuLu — Metallica. And, as Cuomo noted, it happened to be an "almost complete rip-off" of "Welcome Home (Sanitarium)," a track from their 1986 release, Master of Puppets.
Although one can say that "Welcome Home (Sanitarium)" is a heavier song from a heavier act, it has arguably more in common with "The Sweater Song" than just the similar-sounding intro. Per iHeartRadio, the Metallica track was inspired by Ken Kesey's novel One Flew Over the Cuckoo's Nest, with its lyrics sung from the point of view of a "wrongfully caged" patient at a mental institution. Weezer's song, despite having lyrics that many listeners considered to be "hysterical," was originally written as a "sad song about depression," as Cuomo revealed to Billboard (via SongFacts). The site also described the tune as one about "going insane in public," as especially made clear in the chorus.
Despite the musical similarities between both songs, Cuomo didn't seem to mind it that much, and that was because he grew up listening to heavy metal. "It just perfectly encapsulates Weezer to me -– you're trying to be cool like Velvet Underground but your metal roots just pump through unconsciously," he explained.