This Is Gene Simmons' Surprising Net Worth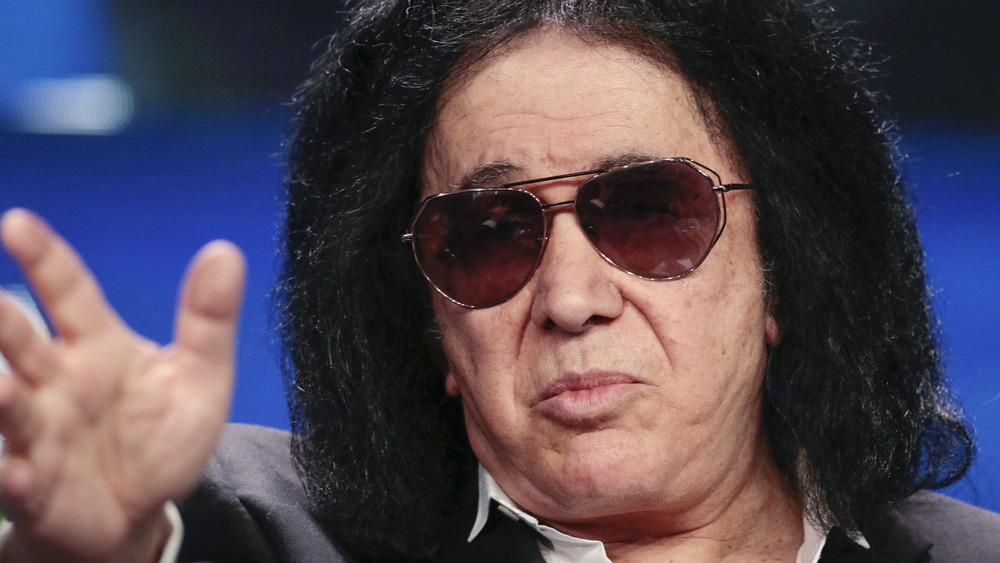 Bloomberg/Getty Images
Legendary rocker Gene Simmons is one of the most famous and well-known musicians of all time. The bassist and singer co-founded the successful rock band Kiss with its lead vocalist Paul Stanley in 1973. The four-member group, which back then also included original guitarist Ace Frehley and drummer Peter Criss, became widely recognized in the music industry for wearing leather and their unforgettable black-and-white makeup. While they never earned themselves a No. 1 hit in all of their four decades of making music (per Ultimate Classic Rock), the heavy metal band produced classic songs such as "Detroit Rock City" and the popular rock anthem "Rock and Roll All Nite."
The band found numerous successes, and they often charted, per Billboard. To date, they have more than a dozen platinum albums (via RIAA). The band toured and sold out shows around the world, raking in millions. As a prominent frontman of the band, Simmons was the more famous of the quartet, and even as each one eventually became a millionaire, he acquired wealth beyond his fellow bandmates.
Gene Simmons is a multimillionaire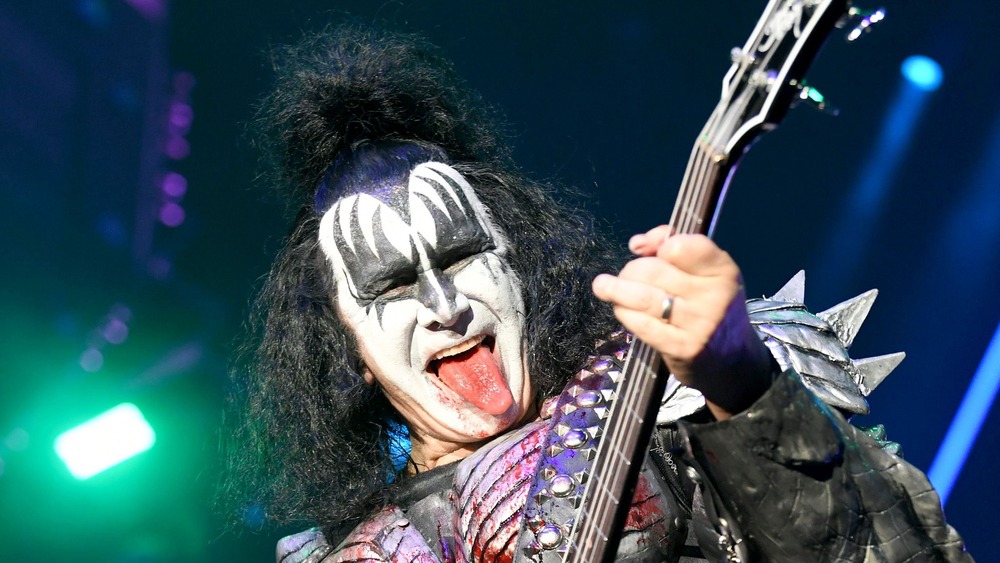 Kevin Winter/Getty Images
Gene Simmons has a multimillion dollar net worth of $400 million, says Celebrity Net Worth. Basically, his net worth is double the amount of Kiss co-founder Paul Stanley, and even more than former and current members of the band (via Roll and Roll Garage). So how did Simmons out earn them by so much? 
Outside of music, Simmons invested his money in a lot of different industries and is a very successful entrepreneur. He co-owns a chain of 25 restaurants called Rock and Brews, which was co-founded with Stanley, has his own beverage called MoneyBag Sodas. 
Along with royalties, he's also still making a lot of money with the Kiss brand, having licensed it to thousands of different products, according to Inc. Magazine. Kiss merchandise can be found anywhere. Their iconic stylized band name and tongue logos are etched onto anything from collectibles and clothes to toys and household items. As a result, the smart branding decision has helped them make a billion dollars in Kiss merchandise sales, reported Inc. Magazine. Despite several public trademark fails, per Vice, Simmons still has quite a few significant ones that he owns (including his infamous tongue, of course). 
Simmons also recently invested $300,000 into cryptocurrency (via Yahoo! Finance) and has shaped himself to be a financial expert of some sort. In 2014, he released his book titled Me, Inc. where he discusses investments and becoming an entrepreneur.