A Look At Puddle Of Mudd's Problem With Fred Durst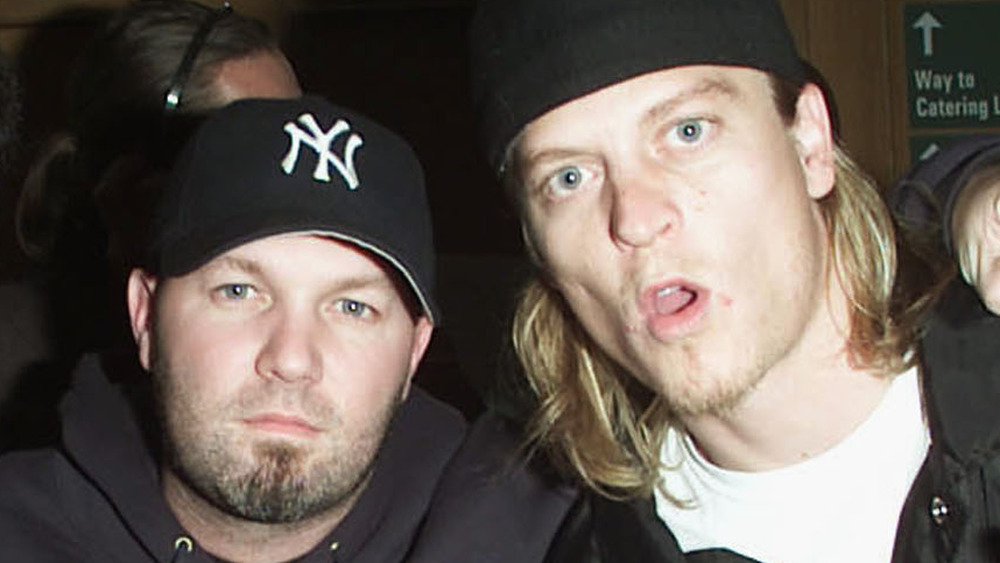 Frank Micelotta Archive/Getty Images
Limp Bizkit frontman Fred Durst was responsible for discovering Puddle of Mudd and catapulting them into fame and fortune with their debut Come Clean, which was released on the singer's Flawless Records. During an interview with Noisecreep, Puddle of Mudd singer Wes Scantlin revealed that Durst's help didn't stop there — the lyricist helped him navigate the byzantine music industry and make connections that he said laid the foundation for what would become a tumultuous career.
Despite the pair's apparently close early relationship, the honeymoon didn't last. In 2004, three years after the release of Puddle of Mudd's chart-topping debut, Blabbermouth noted that Scantlin's tune on Durst appeared to have shifted when he used a Chart magazine interview to throw shade at his former friend.
"He doesn't write our songs, he doesn't produce our songs, he doesn't do anything for us. He doesn't do our videos anymore. He doesn't do anything for this band," he said.
Scantlin went on to paint Durst as "Mr. Hollywood guy" and suggested that the vocalist was not communicating with him or the band. The Puddle of Mudd singer also seemed frustrated at how much he was asked about his relationship with Durst on the road and the apparent notion that the record executive had an influence on the band's songwriting process.
The dust appears to have settled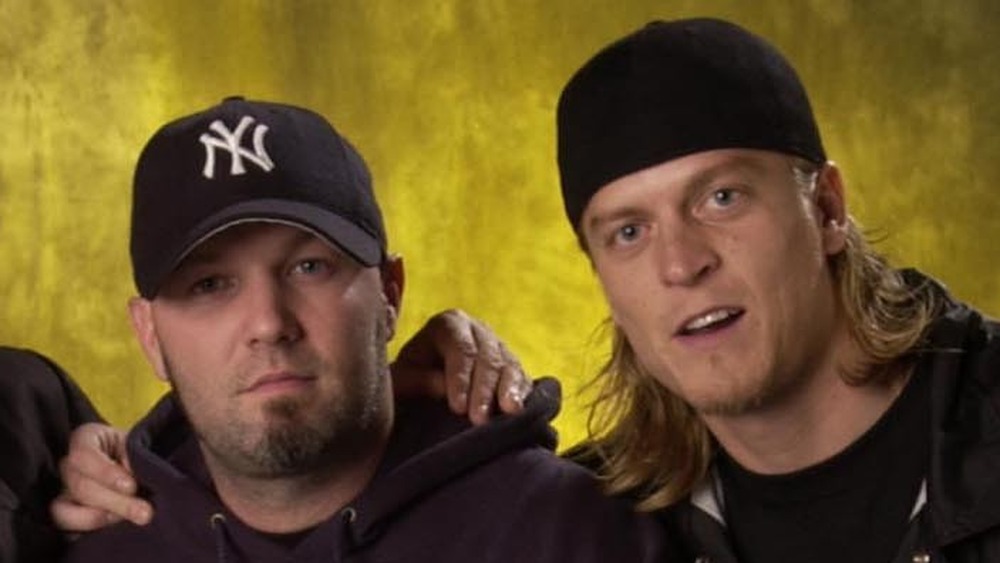 John Rogers/Getty Images
The bad blood between Durst and Puddle of Mudd appears to have faded away. While speaking to Noisecreep, Scantlin admitted that the success of Come Clean changed his personality for the worse. He also revealed that his feud with Durst stemmed from a recording studio disagreement and said it's likely "all in the past."
Another factor that has fueled turmoil in Puddle of Mudd is Scantlin's widely known drug abuse, which has led to various public meltdowns and created friction within the band itself. In recent interviews, Scantlin divulged that his experience with addiction, which led to a prison stint, pushed him to find God and helped him forge a new, drug-free life.
Although Durst and Scantlin have yet to reconnect, they have both publicly expressed a desire to do so. Not only that, Scantlin spoke highly of the recording process of Come Clean in a 2021 interview with American Songwriter.