Here's What We Know About Serial Killer Bruce McArthur's Childhood
We can close the book on this by now, right? Serial killers suffer from early childhood trauma, have some weird mommy preoccupations in the vein of Oedipus or Freud, are socially isolated and awkward, have high IQs, are white cisgendered males, target a specific type of victim like blonde ladies in their early 30s, and the term "serial killer" didn't even come into common use until the 1970s at the FBI. Done. Right?
Somewhat. The documentaries, specials, adaptations, articles, books, and Netflix shows like Mindhunter have served to embellish and oversimplify criminal profiling, as Scientific American explains, of course for the sake of dramatization. 
Take the case of Bruce McArthur, who breaks the typical serial killer mold — at least, if we treat him like a set of boxes to check off. He was a self-employed landscaper and conflict-averse married man with children who came out as gay in the early 2000s and started murdering people, particularly Turkish immigrants, in Toronto's Gay Village, as the Sudbury Star says. In 2019, he pled guilty to eight counts of first-degree murder committed between 2010-2017, after having been arrested the year prior, per CBC News. In his house police found "duct tape, a surgical glove, rope and zip ties," as well as souvenirs from each victim. 
Was it merely projected self-hatred at being unable to come to terms with himself? "Other-blaming," so to speak? And what about his childhood? Was he a typical, friendless oddity from a broken home?  
McArthur hid his sexuality for fear of disapproval from his father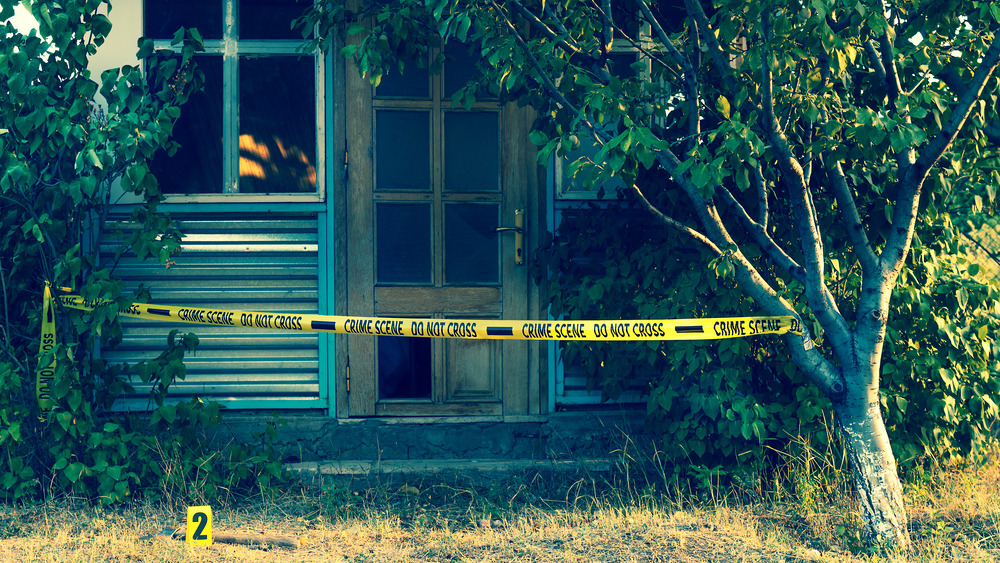 Shutterstock
In 2003, McArthur's psychologist, Marie-France Dionne, said that McArthur "seems to dread making public mistakes or taking risks lest these provoke humiliation and disapproval from authorities." This makes sense, given that McArthur grew up with a domineering father and terrified of expressing his true sexuality, as the Sudbury Star says. McArthur's mother raised foster children, in addition to McArthur and his sister, and McArthur himself speculates that his father was "tough on him and made him work harder than the others" because he sensed his son's "lack of masculinity." The family, based in rural Ontario, also got into a lot of "faith-based arguments," especially because McArthur's father and mother were of different Christian denominations, Presbyterian and Catholic, respectively.  
McArthur and his former wife were together for 25 years before McArthur confessed his homosexuality in the late '90s. In 2018 McArthur's parole officer, Julia Palladino, said that McArthur "hopes to find romance and eventually settle down. He hopes to be happy with himself and his life decisions." It would be harder to find a more obvious and tragic example of why children and adults of all sexual orientations need to feel safe enough to simply be themselves.
In 2019, director Michael del Monte released Village of the Missing, chronicling McArthur's case. On the CBC he says, "We can honor the lives of those who were lost by listening to those who are still in being persecuted and still in hiding."
Catching a Serial Killer: Bruce McArthur premieres Sunday, April 11, on Oxygen and the NBC App.