Chris Jericho Is Worth More Than You May Think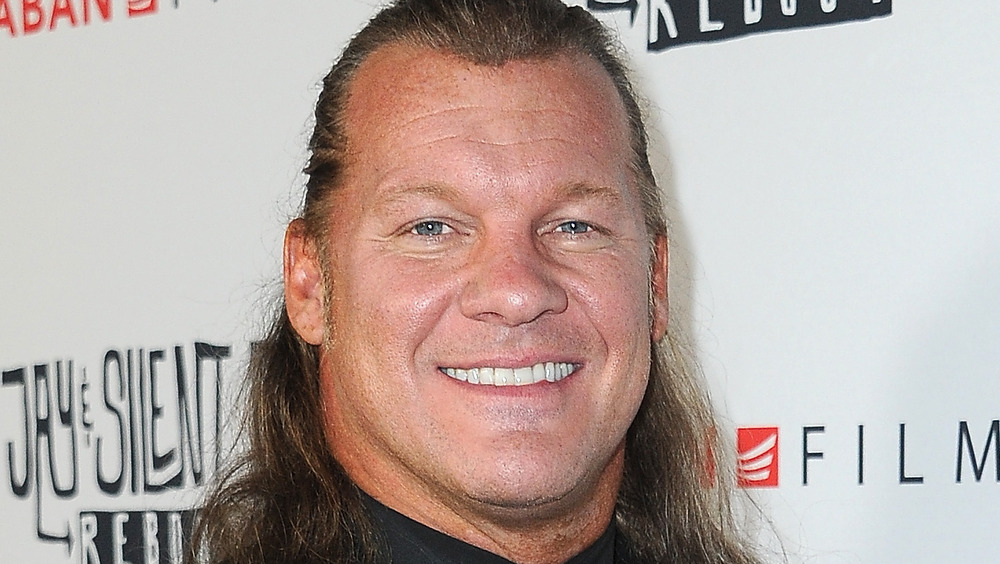 Albert L. Ortega/Getty Images
At 50 years old at the time of writing, Chris Jericho remains one of the biggest active names in the world of professional wrestling. A lot of that has to do with his uncanny ability to reinvent himself, thus preventing his gimmicks from becoming stale. As pointed out by Bleacher Report, the loud and arrogant Jericho who made his WWE debut in 1999 in a segment with Dwayne "The Rock" Johnson was not the same Jericho who established himself as a soft-spoken, yet vicious heel partly inspired by Javier Bardem's Anton Chigurh character from the film No Country for Old Men. Likewise, there's a huge difference between the Jericho who put his enemies on his own personal "list" and the one who debuted for rival promotion AEW in 2019 and added "a little bit of the bubbly" to his growing list of oft-quoted catchphrases.
Beyond his chameleon-like skill in getting new personas over with wrestling audiences, it helps that Jericho has lived a well-rounded life away from the squared circle, as he sings lead vocals for a heavy metal band, hosts his own popular podcast, and frequently makes appearances in other forms of media. But aside from ensuring his continued relevance as a pro wrestler and public figure, these things have also contributed to his impressive net worth. Let's take a look at how much Chris Jericho is worth at this point in his career.
Chris Jericho's versatility as an entertainer helped make him a wealthy man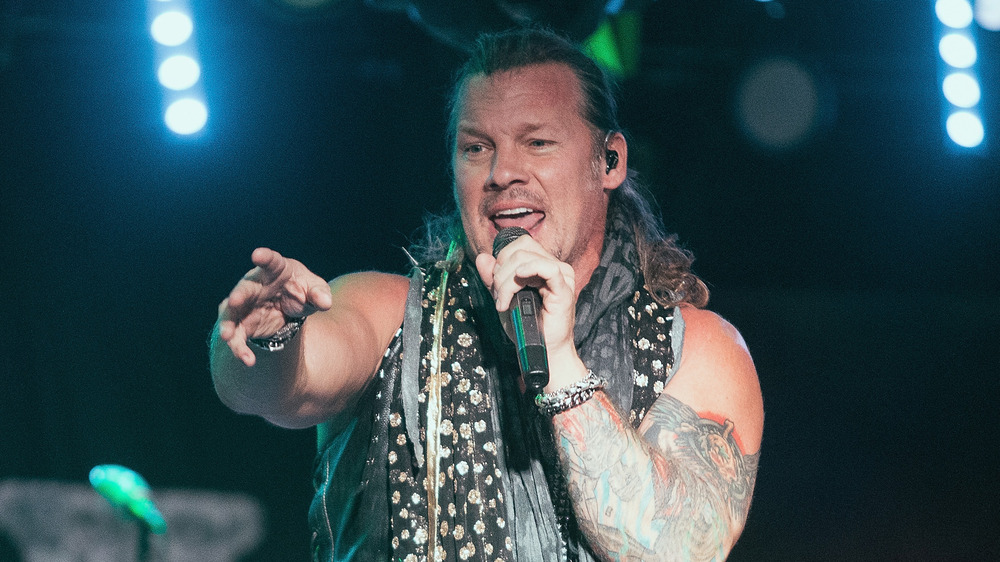 David A. Smith/Getty Images
As estimated by Celebrity Net Worth, Chris Jericho has accumulated a net worth of around $18 million, and a lot of it has to do with a lengthy wrestling career — as well as his multiple endeavors in other forms of entertainment.
In all, Jericho has won a total of 29 championships in three decades as an in-ring competitor, with the most recent one coming in August 2019 when he became AEW's inaugural World Heavyweight Champion. And it's not surprising he continues to get a big push in the promotion — Wrestling Observer Radio (via Wrestling Inc.) noted that he signed the "best contract" of his career when he joined AEW.
As a musician, Jericho's band Fozzy has released six studio albums and is best known nowadays for performing his AEW ring theme, "Judas." As reported by Ringside News in December 2020, the song was nearing a modern-day milestone at that time, with close to 75 million streams on iTunes. Jericho's podcasting career also continues to help keep the money rolling in, as Talk is Jericho is nearing its 800th episode and continuing to attract high-profile guests from the wrestling and music scenes alike.
If that wasn't enough to showcase Jericho's versatility, he has also taken occasional acting and hosting gigs and appeared in shows like Dancing with the Stars, where he and professional dancer Cheryl Burke finished seventh out of 12 couples in 2011, per The Hollywood Reporter.