What David Marks Has Done Since The Beach Boys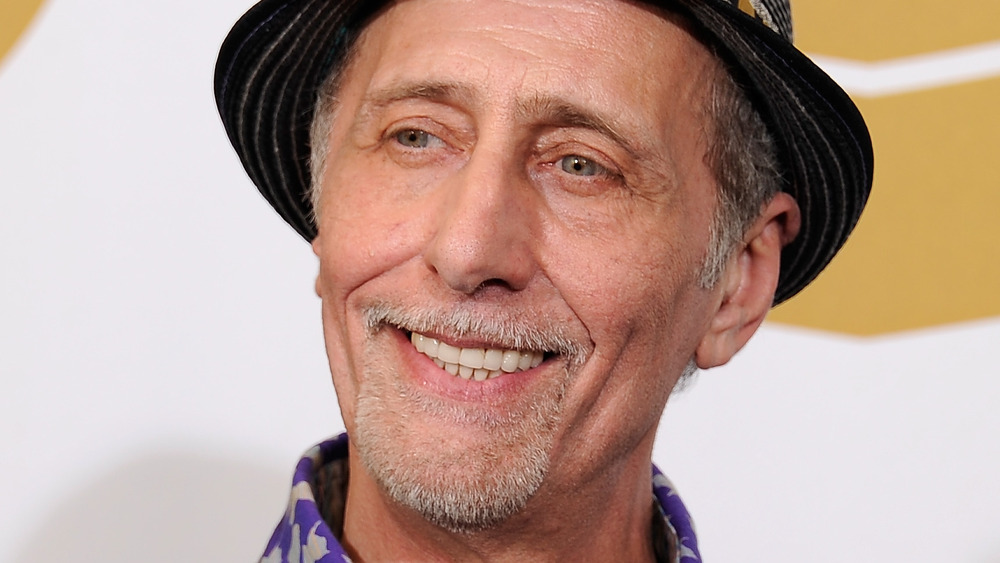 Kevork Djansezian/Getty Images
One just can't discuss surfer music without mentioning the popular '60s boy band the Beach Boys. The group was influential in rock and pop music by creating a wave of songs tailored for the surf culture. Even though the short-lived sub-genre didn't get to see the permanence it could've enjoyed, it did help bring about one of the most celebrated American bands. According to Biography, the Hawthorne, California-based band was founded in 1961 (as The Pendletones) and was originally made up of the Wilson brothers — Brian, Carl, and Dennis — their cousin Mike Love, and friend Al Jardine. The five members had set out to record their first single, but not long after getting their first record label contract, Jardine left the band for school. Immediately after, David Marks joined the band as his temporary replacement.
Marks played the guitar for the Beach Boys. He recorded a lot of hits with the band in their first year of being signed artists. Songs like "Surfin' Safari" and "Surfin' USA" were big tracks for the group. He would go on to record five albums with them, and by 1963, Jardine returned, bringing the total number of members to six. Per Rolling Stone, that didn't last long as Marks would abruptly quit the band that same year after managerial conflict and started his own rock group.
The Lost Beach Boy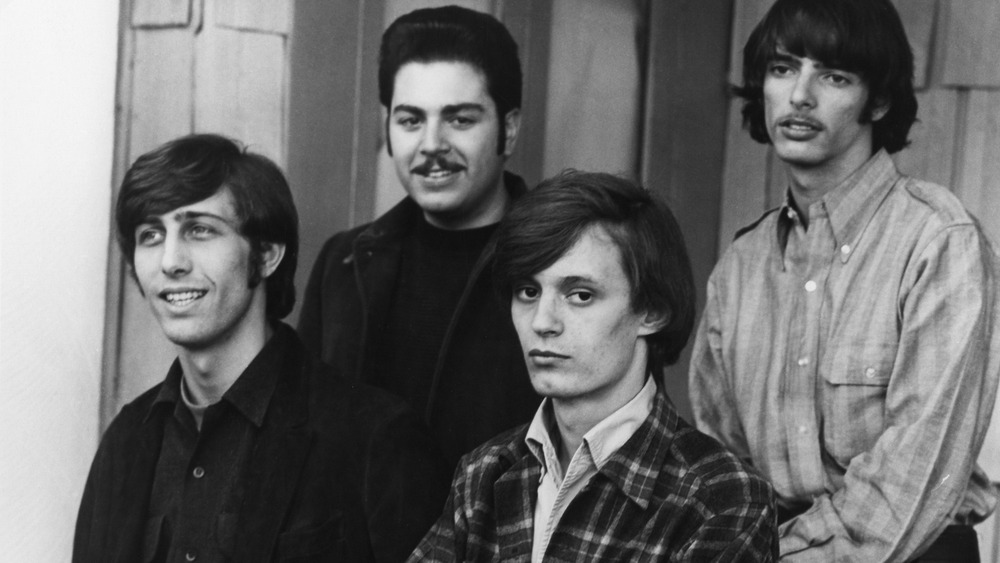 Michael Ochs Archives/Getty Images
Having only spent two years as a Beach Boy, David Marks left and founded his band called The Marksmen. They were signed by record label A&M and on the path to stardom. However, they found difficulty seeing the potential because Marks' former Beach Boys manager Murry Wilson, who was also the father of the Wilson brothers, discouraged DJ's from playing The Marksmen's music, according to Marks' website. He wouldn't be seen with his former bandmates again until 1971 when he made some appearances with the Beach Boys for a few performances. By 1997, Marks officially rejoined the Beach Boys as a member again, per Rolling Stone, but left for a second time in 2000.
He released two albums: Something Funny Goin' On in 2003 and I Think About You Often in 2007. That same year he wrote and released his autobiography titled, The Lost Beach Boy.
David Marks is still a Beach Boy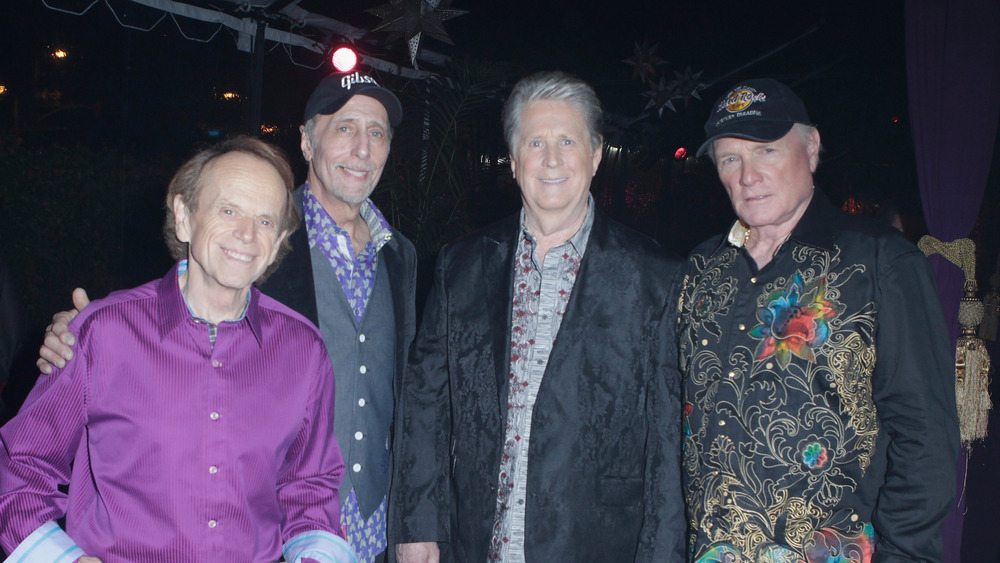 Jeff Vespa/Getty Images
In 2012, the group reunited for their 50th anniversary and had a subsequent celebratory tour. Yet, it was a bittersweet affair. Marks, Brian, and Jardine were fired from the group by Mike Love after the tour was over, reported The Los Angeles Times. However, Marks said it was an expected decision in an interview he gave to The Beach Reporter. According to his account, it was never supposed to be a long-term band reunion.
"Mike, at the beginning, said, 'I have other stuff booked after the tour that I have to do with the Beach Boys name,' because he has the license. So there was a misunderstanding about Mike firing Brian and all that bull ... but it was the way it was all planned. He was going to leave after the tour and back to business as usual. We all understood that," said Marks.
Since then, David Marks has continued to perform at shows and venues around the country — some solo and some with his fellow bandmates. From time to time, the group has come together to give live interviews and performances. This year will mark the 60th anniversary since the band was founded, and there may be a chance for another reunion with all the current and living members, per Live for Live Music.