Prince Philip's Relationship With Queen Elizabeth Explained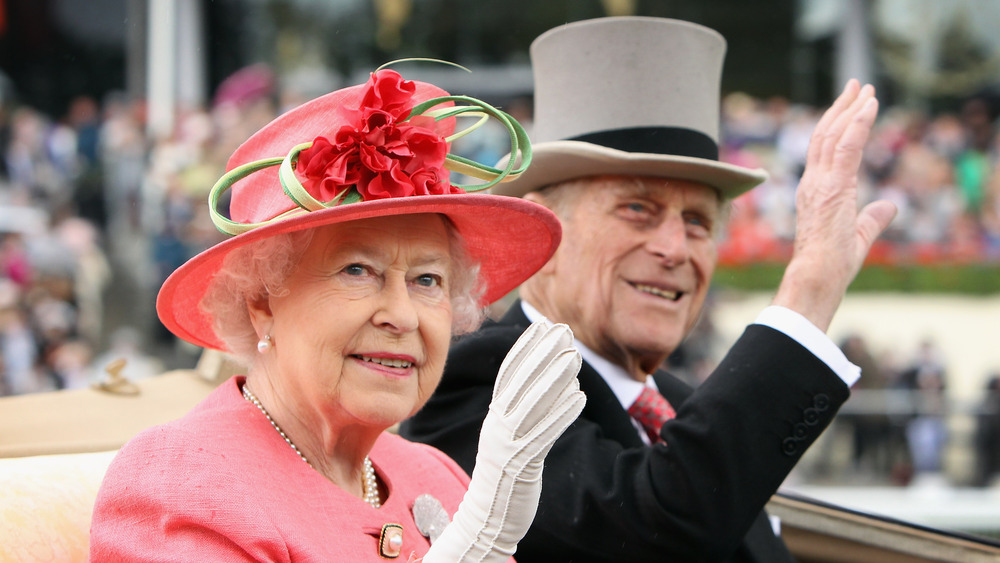 Dan Kitwood/Getty Images
Prince Philip's seven-decade marriage to Queen Elizabeth II made the two royals' union one of the longest-lasting marriages in the history of British sovereignty. The pair would have celebrated their 74th anniversary this November, but his recent death (via BBC News) on April 9 has brought that to an end. He was 99 years old. No couple in the monarchy had been married as long as the Queen and Prince Philip. Before them, the longest-married couple was the 57-year marriage of King George III and Queen Charlotte, which lasted also until her death (via The New York Times).
Princess Elizabeth married Philip, Duke of Edinburgh (previously Philip Mountbatten), on November 20, 1947 (via BBC News). She was 21 years old, he was 26. He became known as Prince Philip after his marriage to her, and she later became Queen Elizabeth II after inheriting the throne from her father, King George VI. She's ruled Great Britain and Northern Ireland ever since.
Queen Elizabeth and Prince Philip's other relationship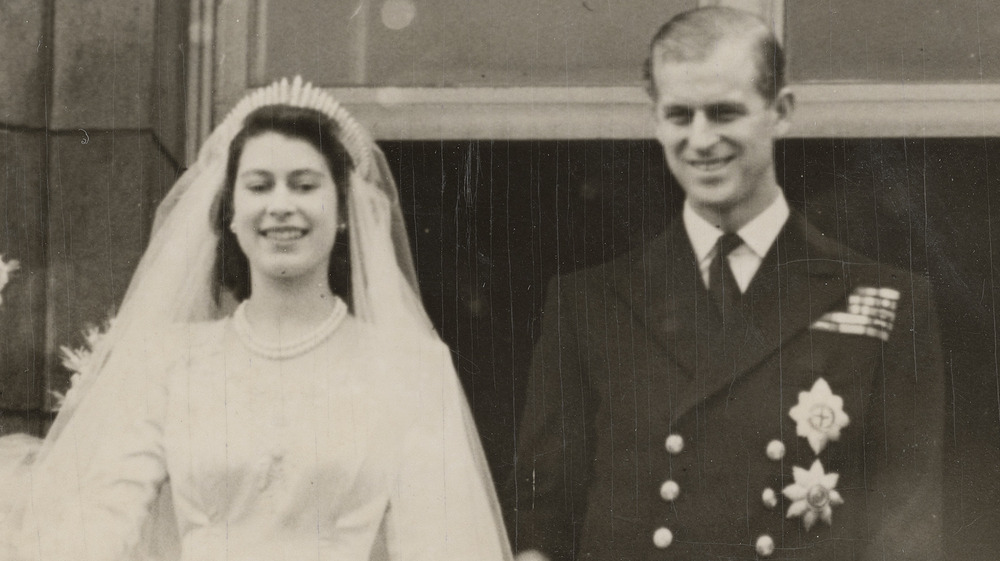 Evening Standard/Getty Images
The couple first met in 1934 at a royal wedding, that of her uncle and his cousin, who were Prince George and Princess Marina, respectively. They would meet again in 1939, and this is where their love story began (per Vanity Fair). But despite being known as husband and wife to most of the world, the royal couple was related in another way. Though Prince Philip was born in Greece, and was once Prince Philip of Greece and Denmark, he had some British roots. And these were roots that directly linked him to his wife's family tree.
Their common ancestor: Queen Victoria. Queen Elizabeth II is her great-great grandchild. Elizabeth's great-grandfather was the son of Queen Victoria and Prince Albert. Prince Philip is also a great-great grandchild of Queen Victoria. His great-grandmother was Princess Alice, one of Victoria's nine children. It all became connected when his mother, Princess Alice of Battenberg (the great-grandchild of Queen Victoria) married his father, Prince Andrew of Greece and Denmark. This means that Philip and Elizabeth were both great-great grandchildren of Queen Victoria, making them third cousins.
Together, they had four children: Charles (born 1948), Anne (born 1950), Andrew (born 1960), and Edward (born 1964) (per Oprah Daily).