How Darren Sharper Ended Up In Jail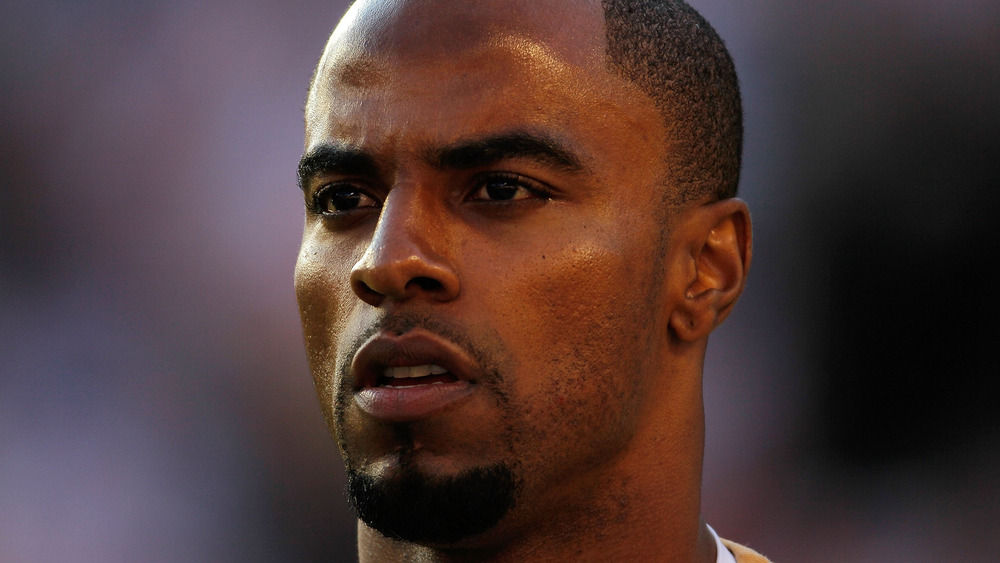 Donald Miralle/Getty Images
Former NFL star Darren Sharper currently sits in a New York prison for his crimes of rape and sexual assault in four states. The former safety, who played for the New Orleans Saints and won the Super Bowl in 2010, is doing an 18-year prison sentence for drugging and raping women in the states of Arizona, California, Louisiana, and Nevada, reports The New York Post. Once considered a standout athlete known for his defensive plays, the five-time Pro-bowler would see all his football achievements take a back seat not long after retiring from professional sports.
His career started in 1997 when he was drafted into the NFL at 21 years old and selected to play for the Green Bay Packers. His older brother, Jamie, was also drafted that year, reported The Daily Press. Sharper spent eight seasons with the team until he was released in 2005 (via the Packers website) and later signed with the Minnesota Vikings. By 2009, he left the Vikings to play for the New Orleans Saints, and the following year won his first and only Super Bowl with the team, per the NFL. After playing 14 seasons with the league, Sharper retired in 2011, and this is where things went downhill for him.
Darren Sharper's post-retirement downfall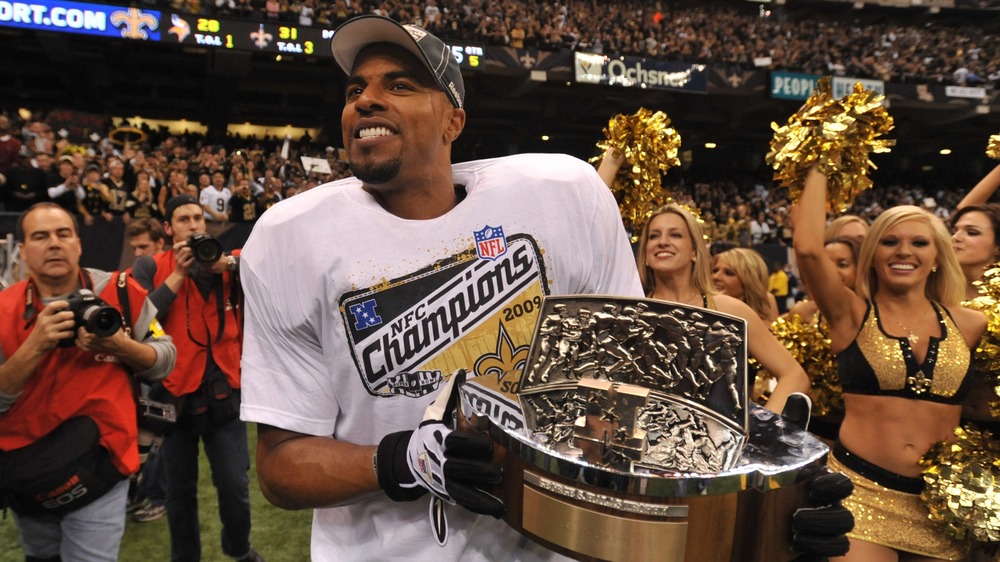 Larry French/Getty Images
The news of the nature of Darren Sharper's crimes wouldn't come out until after his arrest, but it was during this time — after his retirement — he likely began his predatory offenses. From 2011 to 2014, Sharper was meeting up with women and inviting them to where he was staying, then offering them spiked drinks and sexually violating them (via Daily Mail). Many of his victims were filing complaints against Sharper for his assaults, but he wouldn't be arrested until January 2014 in Los Angeles. Just a few days before his arrest, Sharper allegedly met with two women at a club, who he drugged and raped. It was the same club that two other women listed in their complaint against Sharper from a few months earlier, reported USA Today. A month later, he was charged with rape and held but released after making bond.
Investigators would learn that he had committed a pattern of similar assaults in other cities when warrants and complaints were issued against Sharper. He had preyed on victims in New Orleans, Maricopa County, Arizona, and Las Vegas. He was also indicted for rape in Louisiana with two other men who faced a slew of charges, per NOLA. What followed in the aftermath of Sharper's arrest was a spotlight exposing the predacious culture of athletes and "horny juice" — a cocktail mixture containing drugs like sedatives, says Yard Breaker.
Darren Sharper pays for his crimes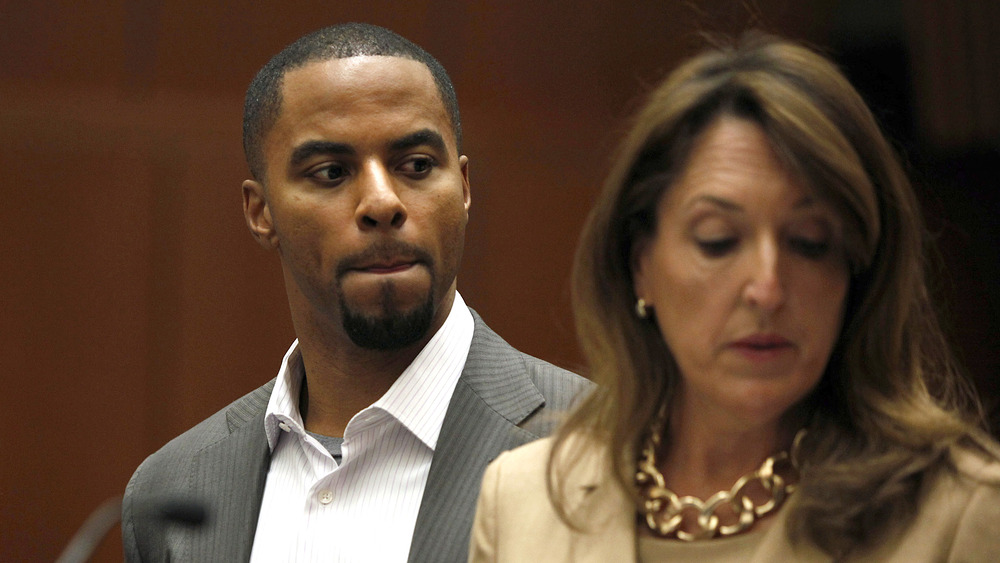 Pool/Getty Images
Sharper bounced around in several state to federal courts to face his multiple charges. He eventually pleaded guilty in Louisiana in 2015. In 2016, he was sentenced to 18 years for drugging and raping more than a dozen women in different states and fined $20,000, reported ESPN. During his sentencing, he expressed confusion at the route he took to becoming a serial rapist. "I'm still trying to figure out why I made some of these choices ... I lived my life right for 38 years, then I took this path," Sharper stated to the judge.
In 2019, he tried to file an appeal to get out of serving his sentence, but a judge tossed it out, wrote The Baltimore Sun. He cited his previous plea deal and claimed he was unaware of the terms, but the judge instead sentenced him to 18 years and four months. Darren Sharper is currently serving his sentence at the Federal Correctional Institution in Otisville, New York.