The Reason John Lennon Initially Didn't Like The Beatles' Twist And Shout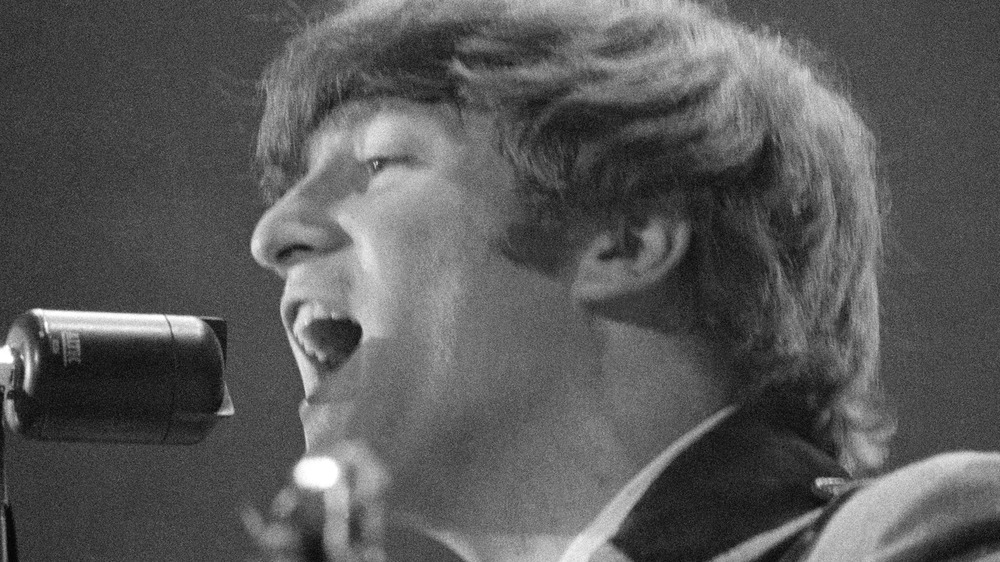 Rowland Scherman/Getty Images
We all remember the classic song "Twist and Shout." After the Isley Brothers gained success with their smooth, brass-poppin' version of the song in the States in 1962, the following year, the Beatles decided to record a musically-stripped-down take of the song with louder vocals — perhaps the most memorable version of all.
By the time they went into the studio to record the song, the band had just finished a tea break after recording for 12 straight hours, per Slate. Fully aware it would require the most energy, and possibly make John Lennon lose his voice by the end of the song, their producer, George Martin, had requested they save the song for last.
"I knew that 'Twist and Shout' was a real larynx-tearer, and I said, 'We're not going to record that until the end of the day, because if we record it early on, you're not going to have any voice left,'" the producer recalled in the 2000 book The Beatles Anthology, per Ultimate Classic Rock.
"['Twist and Shout'] nearly killed me," Lennon said in The Beatles Anthology. "My voice wasn't the same for a long time after; every time I swallowed, it was like sandpaper. I was always bitterly ashamed of it, because I could sing it better than that, but now it doesn't bother me.
John Lennon's thoughts on the song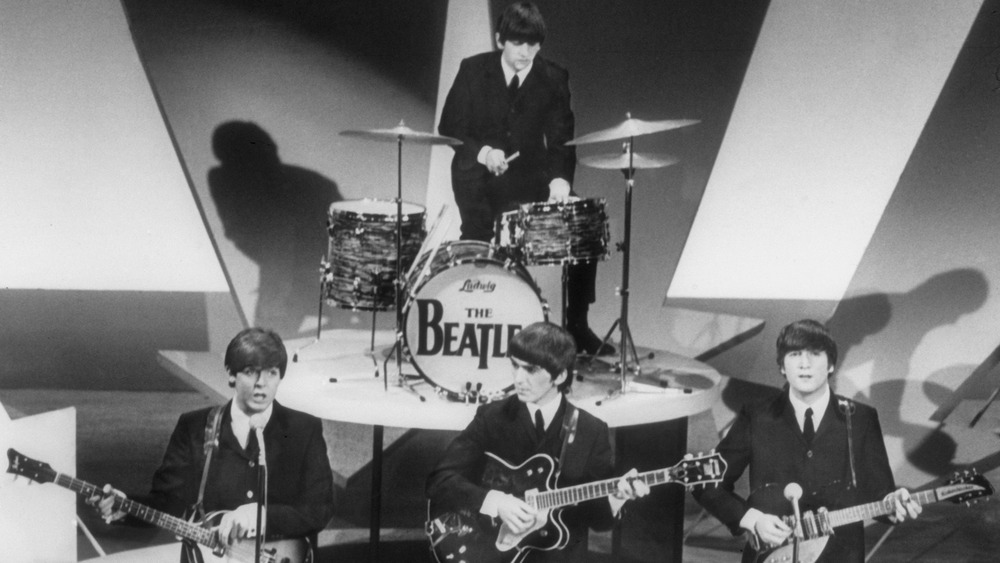 Michael Ochs Archives/Getty Images
"You can hear that I'm just a frantic guy doing his best," he continued. "We sang for 12 hours, almost nonstop. We had colds, and we were concerned how it would affect the record. At the end of the day, all we wanted to do was drink pints of milk." By the second take, Lennon couldn't even get through the song — but it was worth it, as it became a classic and their most played song when they toured the album, per Setlist.fm.
The band also played the vocal-shredding, rock 'n' roll showstopper for some of their most famous performances in the '60s. As Beatlemania took over the world, the Beatles played "Twist and Shout" on The Ed Sullivan Show (posted on YouTube) on February 23, 1964, and at their Shea Stadium show on August 15, 1965. They also played the wildly thrilling tune during the Royal Variety Performance for Queen Elizabeth and Princess Margaret, who watched from the royal box. "For our last number, I'd like to ask your help," Lennon said to the audience. "Will the people in the cheaper seats clap your hands? And for the rest of you, if you'll just rattle your jewelry" (about 50 seconds into the video posted on YouTube).
"I was fantastically nervous," Lennon said. "But I wanted to say something to rebel a bit, and that was the best I could do." It was a great performance, too.