The Tragic Death Of Amy Winehouse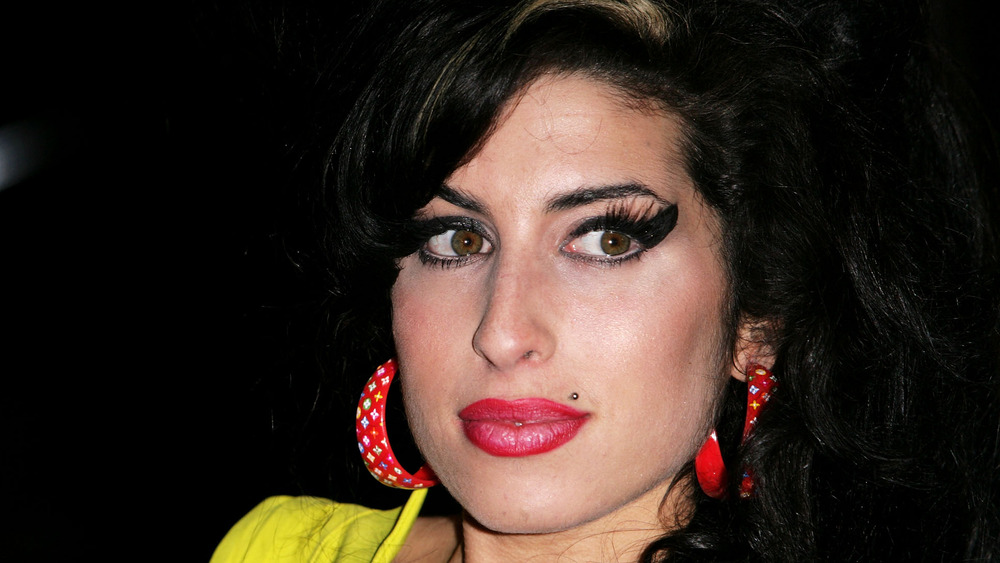 Gareth Cattermole/Getty Images
A life in the public eye will always take its toll. All publicity is not good publicity, after all. Musical icon Amy Winehouse's drug addiction, increasingly erratic behavior, and struggles with mental health would ultimately see her become another tragic addition to the long string of unfortunate celebrities who passed away at the age of just 27 (the so-called '27 club'). Let's take a closer look at the circumstances of her sad death on July 23, 2011.
Winehouse's ultimately tragic lifestyle and behavior were both profoundly affected by the sickness and death of her beloved grandmother Cynthia (the inspiration for the star's unique tattoo). This loss in the mid-2000s seemed to only accelerate the troubles that plagued Winehouse's life.
As Biography reports, she bought a home in Camden, London during this period, having just hit the big time with debut album Frank. There, she settled in for a hedonistic period of drugs, drink and Blake Fielder-Civil, her beau who seemingly heartily encouraged both pursuits. Those factors would soon cost the star her life.
The loss of a legend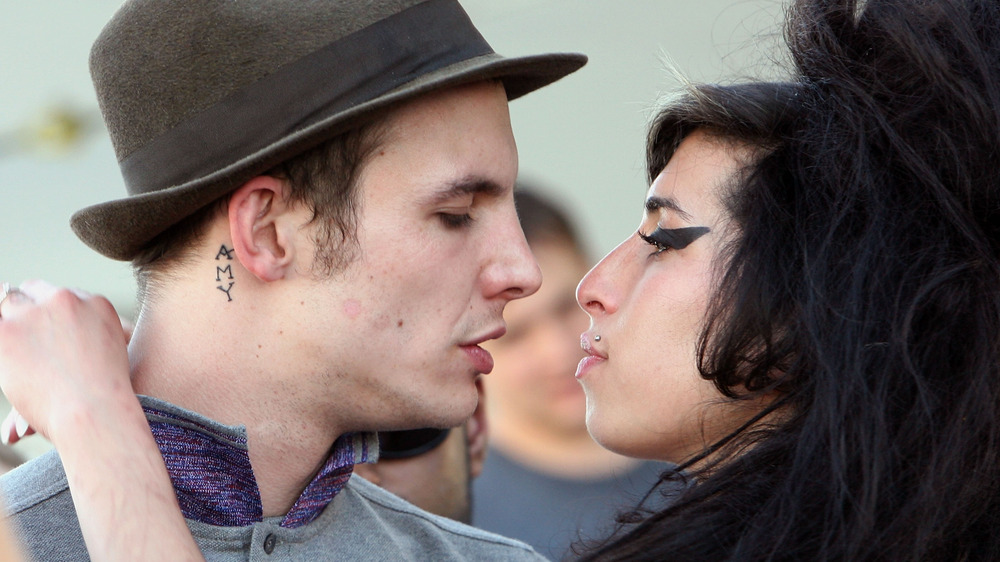 Michael Buckner/Getty Images
Winehouse was discovered in her bed by bodyguard Andrew Morris on the morning of July 23, 2011, per The Guardian. Morris stated that the pair had spoken at 2 a.m. and she had been in good spirits. She appeared to be asleep at 10 a.m., but when he returned at around 2:30 p.m., he stated, "She was in the same position as in the morning. I checked her pulse but I couldn't find one."
Her cause of death was deemed to be alcohol poisoning and "misadventure." As reported by The Guardian, the second inquest (the first coroner had not completed the five years at the Law Society that were required to perform the role) reiterated the shocking facts: Winehouse had "416mg of alcohol per decilitre in her blood" at the time of her death, "enough to make her comatose and depress her respiratory system."
As Channel 5's "The Death Of Amy Winehouse: 13 Reasons Why" suggested (via The Mirror), Winehouse's tragic life, the pressures of fame, and substance abuse were all contributing factors to her early death. Another factor was her lifelong battle with bulimia: "She suffered from bulimia very badly ... She would have died eventually, the way she was going, but what really killed her was the bulimia," her brother, Alex Winehouse, later stated (via US Magazine).
Almost a full decade after her death, the world continues to lament the loss of a tremendous, enigmatic talent.