1 In 4 Think This Is Nickelback's Worst Song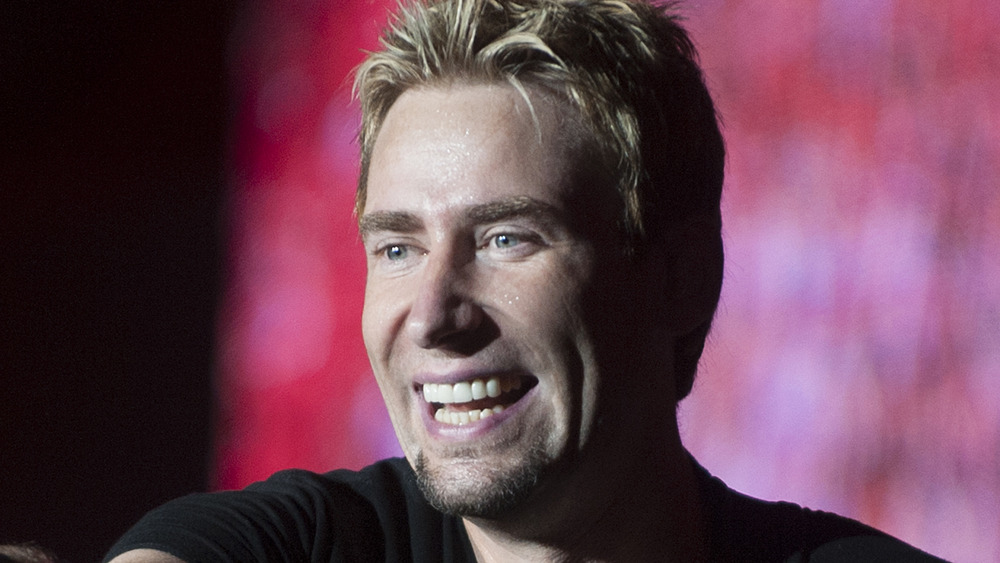 Shutterstock
There aren't many bands who have faced such backlash from critics and diehard rock fans alike. Even if less relevant these days, Nickelback have constantly been able to produce hit after hit for those who love their music. After 50 million albums sold (per The Mercury News), there's still a lot of them, and the Canadian rock band has done a lot to stay together all this time. Since their inception — the days when bassist Mike Kroeger worked as a barista at Starbucks, when he gave customers a nickel back for every coffee — Nickelback have managed to stay glass-half-full, even if they haven't been everyone's cup of tea.
And although the band's fans have stayed true throughout the highs and lows of their career, even they can admit some of their songs aren't the best. Grunge recently conducted a Nickelback poll in the USA, where 518 people responded when asked what their least favorite was song by the band. After asking those answering the survey to pick between "How You Remind Me," "Rockstar," "If Everyone Cared Far Away," Trying Not to Love You," "If Today was Your Day," and "other," there was one song that was chosen with nearly a quarter of the vote.
Nickelback's catalog offers plenty of choices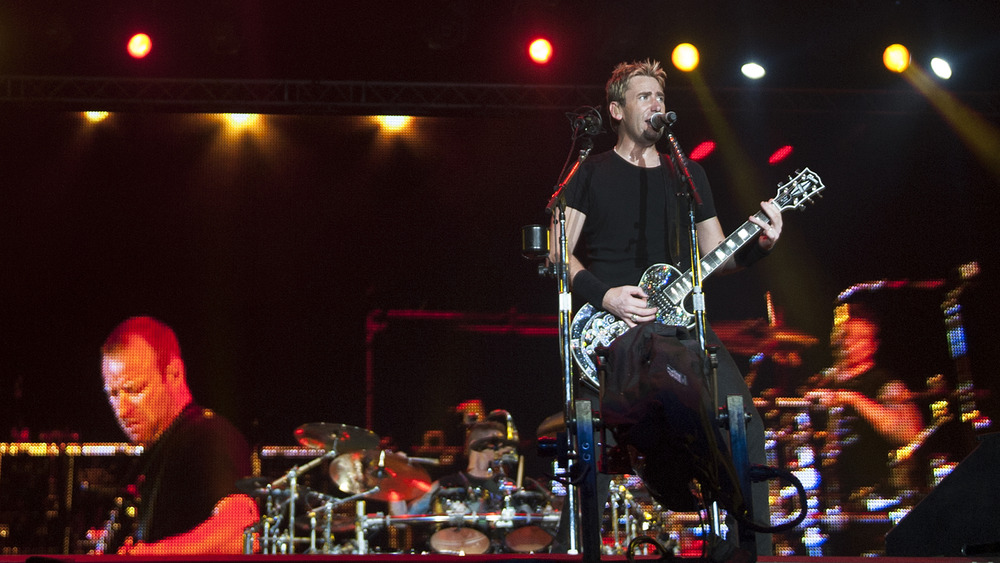 Shutterstock
At 18.73 percent was "other," meaning many fans were split on what they thought their worst song was. In third place was "Trying Not to Love You" at 15.44 percent, followed by "If Today was Your Day" (14.86 percent), "If Everyone Cared Far Away" (14.09 percent), and "How You Remind Me" (12.74 percent).
And the top? (Or bottom, depending on how you look at it.) Nickelback's "Rockstar," from their 2005 album All the Right Reasons, was rated their worst song, earning a decisive 24.13 percent of the vote.
"Rockstar" was one of their singles and was turned into a music video that was released on YouTube in August 2007, as The Big Lead tells us. The music video (posted on YouTube) featured a star-studded cast of cameos including John Rich, Chuck Liddell, Eliza Dushku, Dale Earnhardt Jr., Grant Hill, Federico Castelluccio (Furio from The Sopranos), and "The Great One," Canadian hockey superstar Wayne Gretzky.
Maybe it was the cheesy "I'll have a quesadilla" line sung lightly in the background, or the theme itself — life as a rockstar, which has been written about by every rock band since the Beatles — which made most fans thumb their noses at this song. Whatever's driving some of the negativity, it's still a Nickelback classic and it's still being listened to today.